Kylie Jenner Accused of Taking Blackface Pictures
Kylie Jenner Addresses the Outcry Over Her Controversial Photo Shoot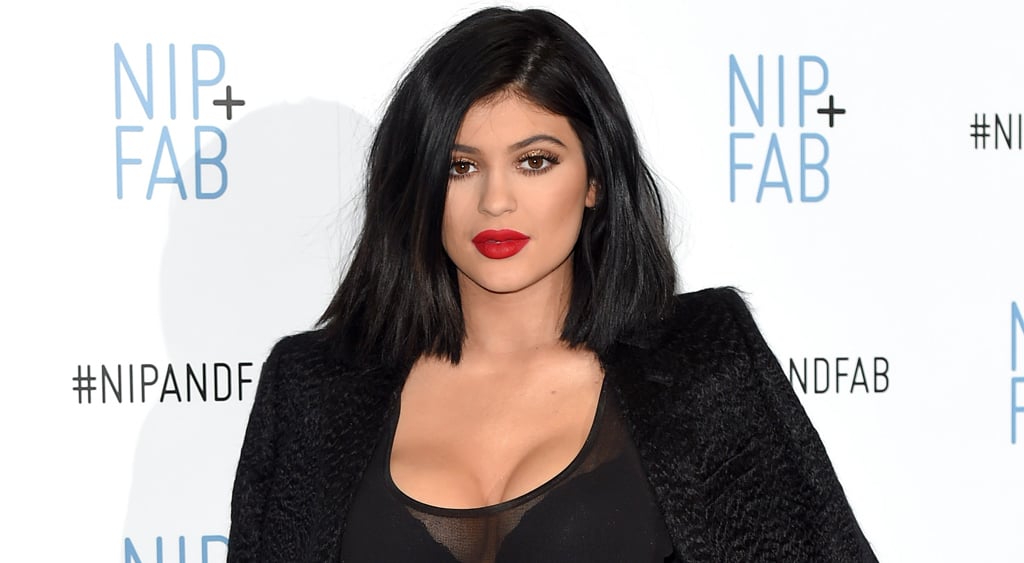 Kylie Jenner is no stranger to headline-grabbing Instagrams, but the reality star's latest posts probably aren't getting the response she anticipated. Over the weekend, social media users accused Kylie of wearing blackface makeup in a series of pictures she shared, some of which appear to have been deleted. It all started on Saturday, when Kylie posted an image from a new photo shoot. "Making MAGiC w/ KYLiZZLE. PEEPS BE GETTING TURNT UP ON THIS SKIN SITCH. BLACK LIGHTS & NEON. Does no body know about lighting ??" she reportedly wrote in the caption. Kylie followed it up with a second close-up of the look, reportedly writing, "What I wish I looked like all the time." In an attempt to set the record straight, she shared a third photo, writing, "This is a black light and neon lights people lets all calm down."
Kylie also took to Twitter to further clarify what the photos show.
so just got the time to head on social media lol.. The photographer used a black light & neon lights for those photos.

— Kylie Jenner (@KylieJenner) April 5, 2015
Yes, In another world I wish I could have pink hair & blue eyes & covered in sparkles.

— Kylie Jenner (@KylieJenner) April 5, 2015
But in this world I'm happy w the way God created me. Happy Easter everybody

— Kylie Jenner (@KylieJenner) April 5, 2015
The photos and ensuing conversation caught the attention of Zendaya Coleman, who recently found herself at the center of controversy after Fashion Police host Giuliana Rancic received a backlash for her comments on Zendaya's look at the Oscars. On Saturday, Zendaya seemed to show her support for Kylie when she commented on one of the Instagrams with hand-clapping emoji. Twitter user BlvckConscious was one of the users who called her out, sharing a screenshot of Zendaya's comment.
@Zendaya I need you to explain why you support Kylie Jenner's decision to publicly display blackface. pic.twitter.com/YIN6O7vbq5

— Queen Kay (@BlvckConscious) April 4, 2015
Later that day, Zendaya explained that she reconsidered her stance on the photos.
At first, I saw more of an avatar look but thank y'all for keepin me on point....we all gotta stay aware of what image we project #lessons

— Zendaya (@Zendaya) April 5, 2015