Landon Donovan on Not Making the US Soccer Team
Don't Worry, Landon Donovan Is Still Rooting For the US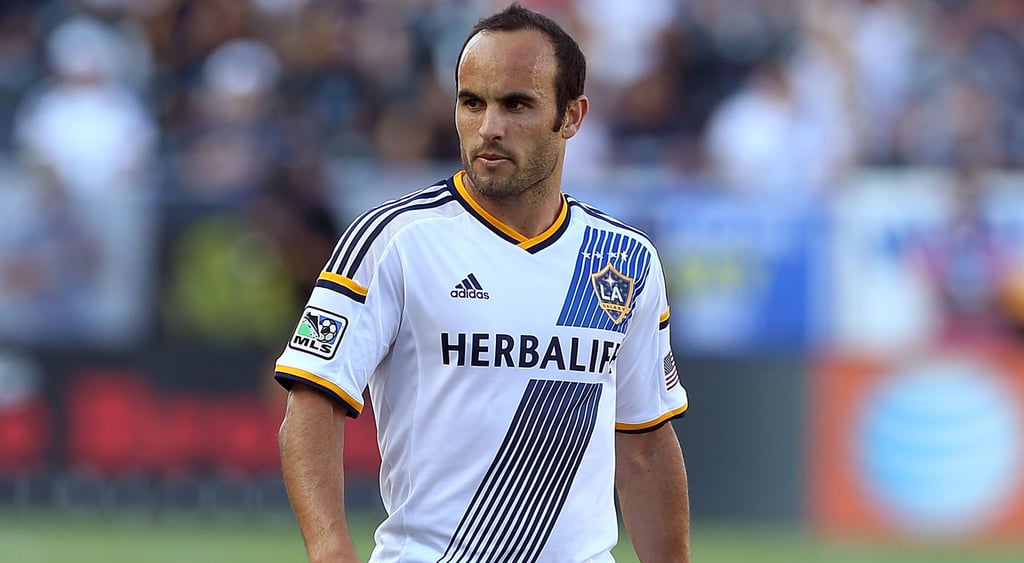 A series of headlines stated that Landon Donovan has been rooting against the US ever since he didn't make the team roster, but the soccer star took to Facebook to clear the air on Monday. In an interview with the Los Angeles Times, Landon was asked about what it was like to watch the US men's national team play their first warmup game without him. He said, "I'll be completely honest, watching them play Azerbaijan, inside, part of me was thinking, 'I hope the game doesn't go very well today.'"
The quote quickly picked up steam, but there was a second part of it that didn't make all the rounds. As a follow-up, Landon said, "The next day I woke up and said to myself, 'That's a really crappy way to feel. That's a bad way to live your life, it doesn't help me, it doesn't help the team, it doesn't help the energy the team needs.'" He echoed his support for the US team in Monday's Facebook post and in a tweet posted on Tuesday.
#IBelieveThatWeWillWin!  Let's go boys!!! #USA

— Landon Donovan (@landondonovan) July 1, 2014
Sounds like Landon will be cheering on the USMNT when they play Belgium on Tuesday. Not a soccer fan? Well, we still have some very handsome reasons you should tune in to the World Cup game — all the hot players on the US team!
Source: Getty / Jeff Golden