Lauren Conrad at Kate Somerville in LA | Pictures
We've Missed You, Lauren Conrad!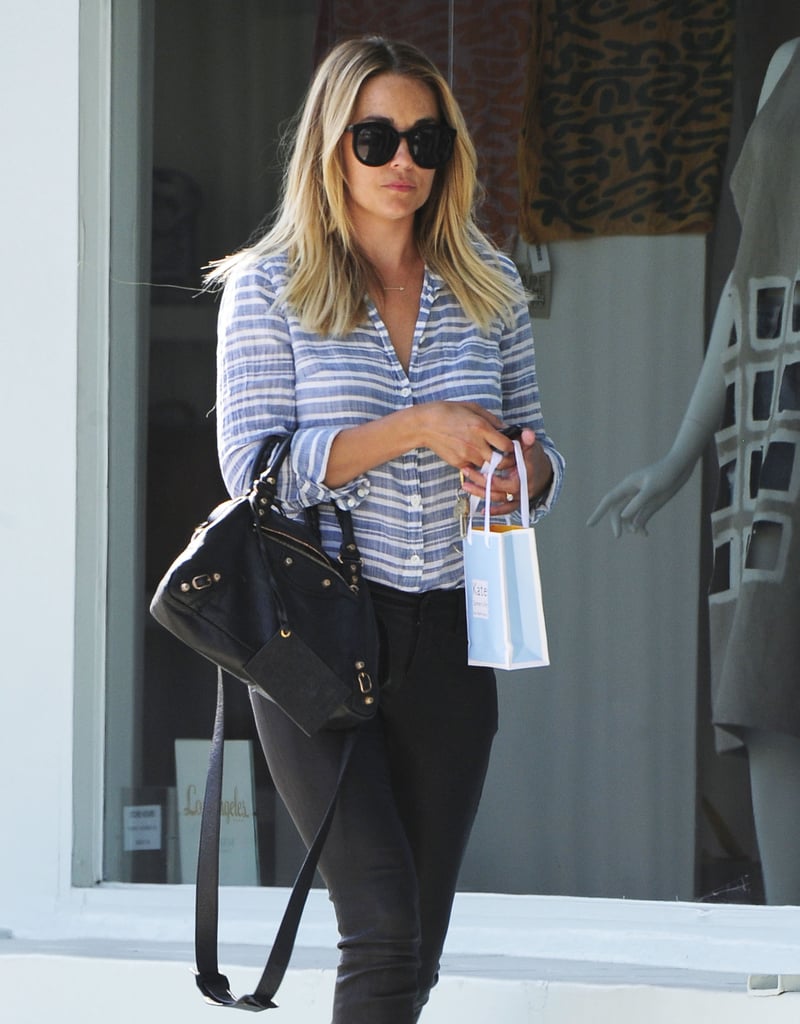 0
We've Missed You, Lauren Conrad!
It's been awhile since we've seen Lauren Conrad out and about, but she was her usual stylish self while leaving the Kate Somerville skin care clinic in LA on Wednesday. Lauren has been hard at work with her many fashion-industry endeavors, including her online shop, The Little Market. She shared a series of Instagram snaps while on a photo shoot for the site recently and joked that her job included "taking coffee orders and steaming" on the set, adding, "I've come a long way from my intern days." Another event that's likely keeping Lauren busy these days is planning her wedding to fiancé William Tell. The couple is reportedly set to tie the knot this Fall and already celebrated a big milestone; William graduated from USC's law school earlier this month, and Lauren posted a sweet photo of the two, saying, "This guy graduated from law school today! So proud! #esquire."