Lauren London Statement About Nipsey Hussle's Death
Lauren London Breaks Her Silence After Boyfriend Nipsey Hussle's Death: "I Am Completely Lost"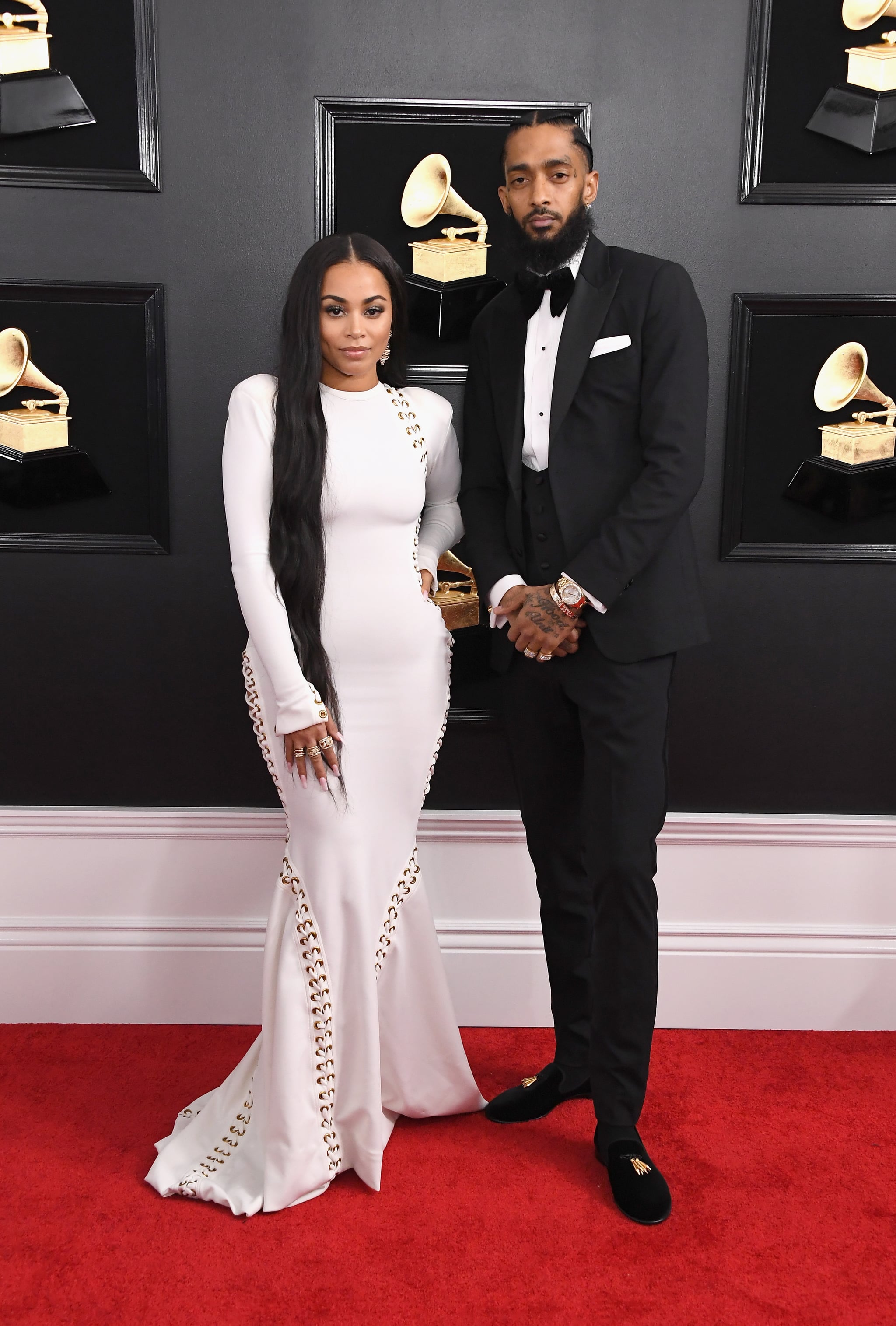 Lauren London released an emotional statement on Tuesday after the death of her boyfriend, Nipsey Hussle, on Sunday night. The actress and model shared a series of photos of her longtime partner on Instagram with the caption, "I am completely lost. I've lost my best friend. My sanctuary. My protector. My soul....I'm lost without you. We are lost without you babe. I have no words." Nipsey was fatally shot outside of his clothing store, Marathon Clothing, in Los Angeles, and a suspect was arrested on Tuesday.
Lauren and Nipsey had been together since 2013 and have a 2-year-old son named Kross together. Lauren also has a 9-year-old son with her ex-boyfriend Lil Wayne, and Nipsey was also father to his young daughter Emani from a previous relationship; he recently brought her to the Grammy Awards, where he was nominated for best rap album. On Feb. 21, GQ published a feature about Lauren and Nipsey's romance, and just days ago, the pair appeared on video for the GQ Couple's Quiz.