Mac Miller Comments on Ariana Grande's Engagement
Mac Miller Speaks Out on Ex Ariana Grande's Engagement to Pete Davidson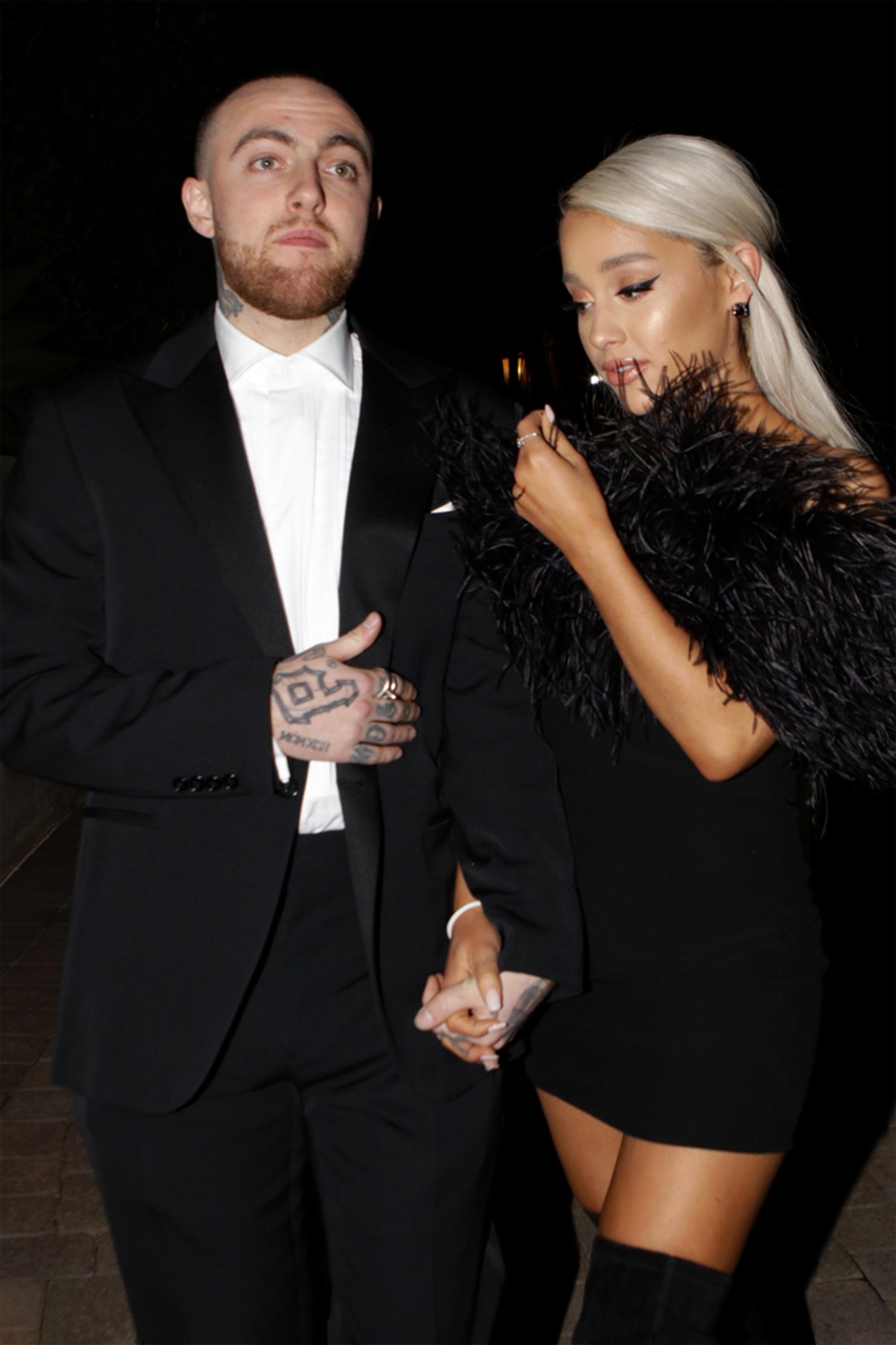 Mac Miller is answering the tough questions. Since his breakup with Ariana Grande in May, his ex's relationship and fast engagement to SNL's Pete Davidson has been front and center in the public eye, but the 26-year-old rapper is ready to speak out. During an interview with Zane Lowe, Mac admitted that he doesn't want his fans to worry about his relationship woes but instead be excited for the music he's working on.
"Life is stressful, so of course there were stressful times. It's not that unique," he told the Beats 1 host. "I was in love with somebody. We were together for two years. We worked through good times, bad times, stress, and everything else. And then it came to an end and we both moved on. And it's that simple."
No, Mac has not been keeping tabs on his ex and her new man; he's been focusing on his music and his upcoming album, Swimming. "The whole [breakup] is a little strange, but it's not negative," he said. "It's just a part of something that's going to continue to help make me who I am. It's all positive energy. I am happy for her and moving forward with her life just as I'm sure she is with me."
In an Instagram post following their breakup, Ariana said that she has "unconditional love" for Mac. "I respect and adore him endlessly and am grateful to have him in my life in any form, at all times regardless of how our relationship changes or what the universe holds for each of us," she wrote prior to the engagement. Check out Mac's interview with Zane below, and then see all the photos Ariana and Pete have shared since they got together.