Madonna Praises Kanye West
In Which Madonna Calls Kanye West the "Black Madonna"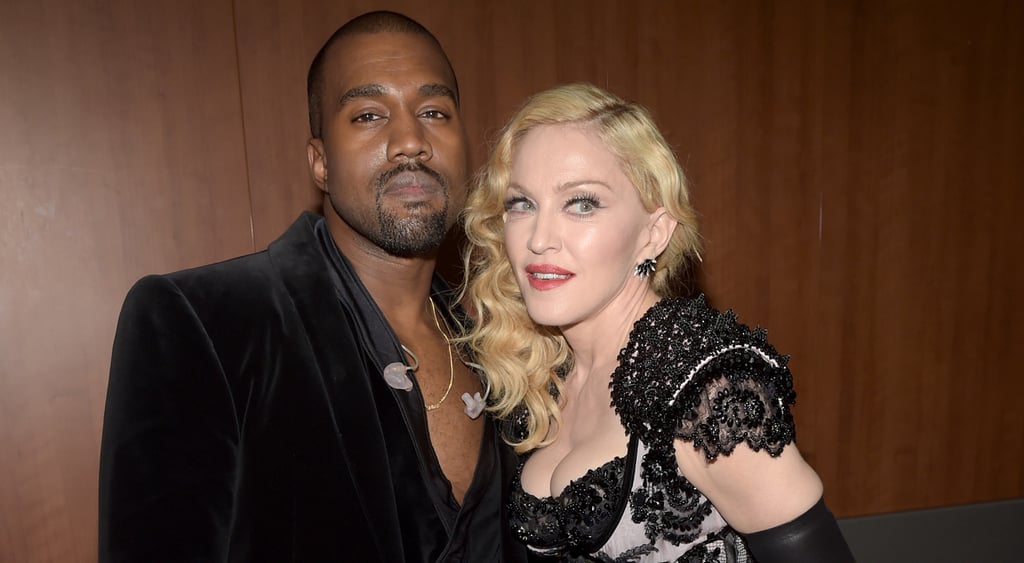 Madonna gave Kanye West the ultimate praise in a recent interview with the New York Daily News. The singer collaborated with Kanye on three songs for her Rebel Heart album, and she told the paper that she sees some of herself in the controversial rapper. "Kanye is the new Madonna," she said. "Kanye is the black Madonna." On what the two have in common, Madonna remarked that they both love to push boundaries. "We know, and recognize, that we have that in common," she said. "We're comrades in the envelope-pushing genre." Over the past week, Kanye has showered Kim Kardashian with PDA in Paris, and Madonna recently performed at the Brit Awards, where she took a tumble but still flawlessly pulled off her performance.