Mama June Denies Dating Convicted Sex Offender
TLC Cancels Here Comes Honey Boo Boo in Wake of Sex Offender Report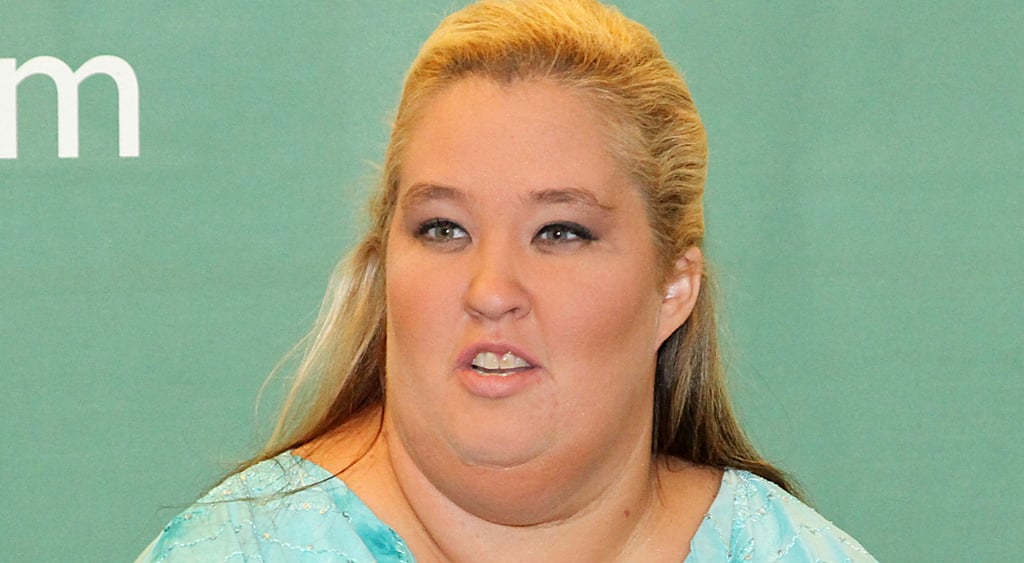 TLC has canceled Here Comes Honey Boo Boo after reports surfaced that Mama June is dating a convicted child molester. The news comes just a few hours after Mama June attempted to set the record straight about the reports. She wrote on her daughter's Facebook page, "It isnt true, i promise my kids r #1 priority over anything else and I would never put them in danger . . . I left him 10 yrs ago for it and I wouldn't go back." See her full post below.
The trouble started earlier this week when a photo of Mama June snuggling in bed with a man identified as Mark McDaniel surfaced online. TMZ reported that Mark had been convicted in 2004 of aggravated child molestation, and it was reportedly a child with "whom June has contact." Mark was released from prison in March and the website claimed that June had been seeing Mark for the past few months. TLC released a statement in the wake of the report, saying that they were "very concerned about this new information" and that they were "reassessing the future of the series." They have since confirmed that the series has been canceled and no new episodes will be aired. Shortly after TLC announced the show's cancellation, June made a video post on her daughter's Facebook page, confirming that production had been halted and reiterating that she was no dating a sex offender and would never put her children in danger. Watch the whole clip below.
Mama June recently split from her longtime love Mike "Sugar Bear" Thompson. The pair began dating after June split from Mark and have one daughter together — 9-year-old Alana "Honey Boo Boo" Thompson.