Mariah Carey NBC Rockefeller Center Performance 2014
Was Mariah Carey's Performance of "All I Want For Christmas Is You" Really That Bad?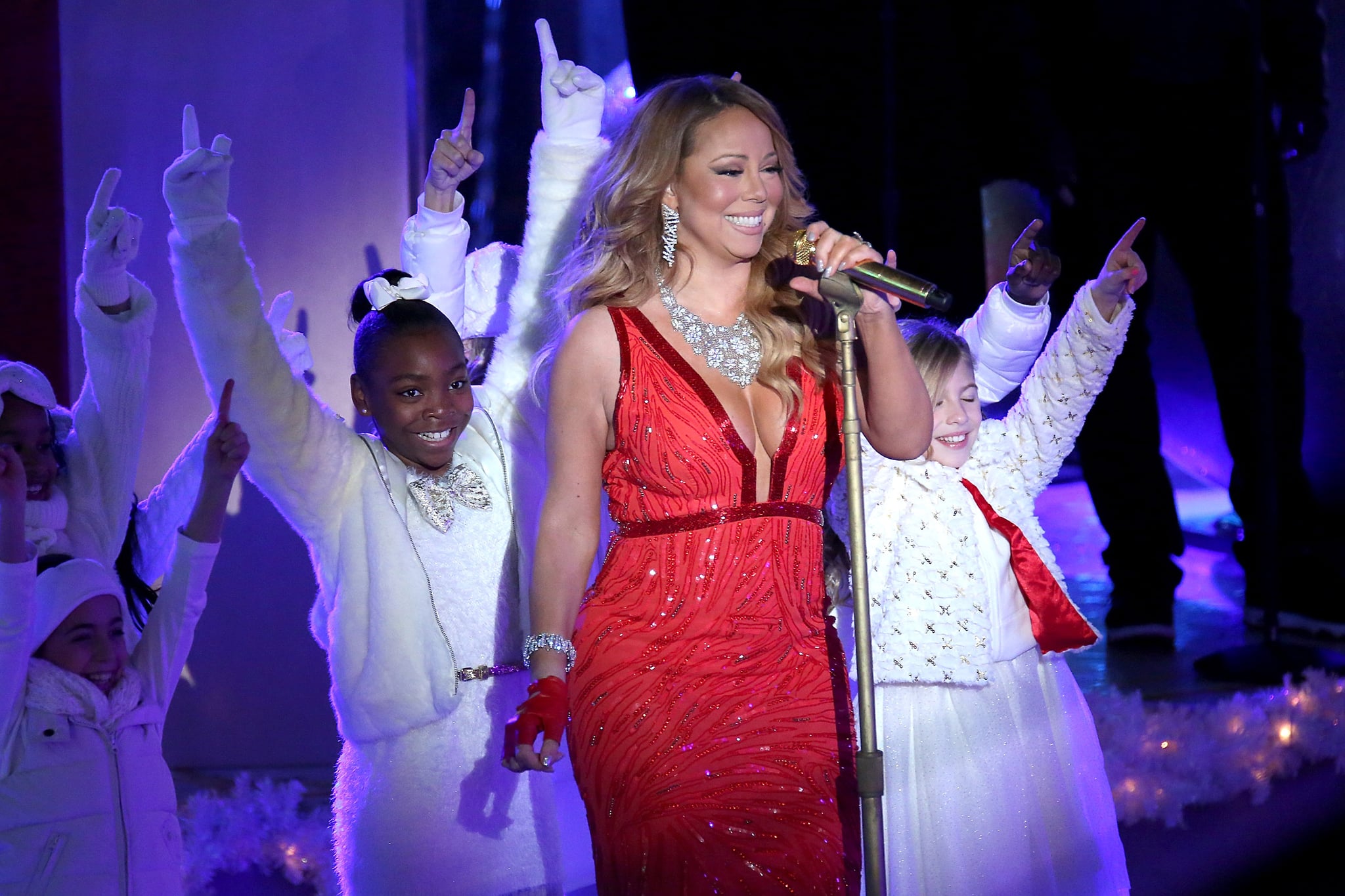 Mariah Carey's latest live performance is garnering mixed reviews from those on social media. The songstress belted out her holiday hit "All I Want For Christmas Is You" while kicking off NBC's annual Christmas in Rockefeller Center special in NYC on Wednesday night. Mariah hit the stage along with other performers like LeAnn Rimes, Pentatonix, and Lady Gaga and Tony Bennett, but because she missed the show's taping on Tuesday, she sang live instead of using a prerecorded production. Twitter users' reactions ranged from very supportive to rather critical. But in Mariah's defense, few singers sound exactly the same as they did decades ago; "All I Want For Christmas Is You" is 20 years old this year, and though she clearly crooned in lower octaves than she did back then, it didn't necessarily change the fact that the song is (and will always be) a holiday classic.
It's not the first time that the singer has been panned for her recent performances, as she had some trouble hitting a few high notes during a Tokyo concert back in October. What do you think of Mariah's performance? Watch the video of her actual performance, as well as the isolated vocals, below.