Mariska Hargitay Quotes About First Date With Peter Hermann
Mariska Hargitay Recalls How She "Started Sobbing" on Her First Date With Peter Hermann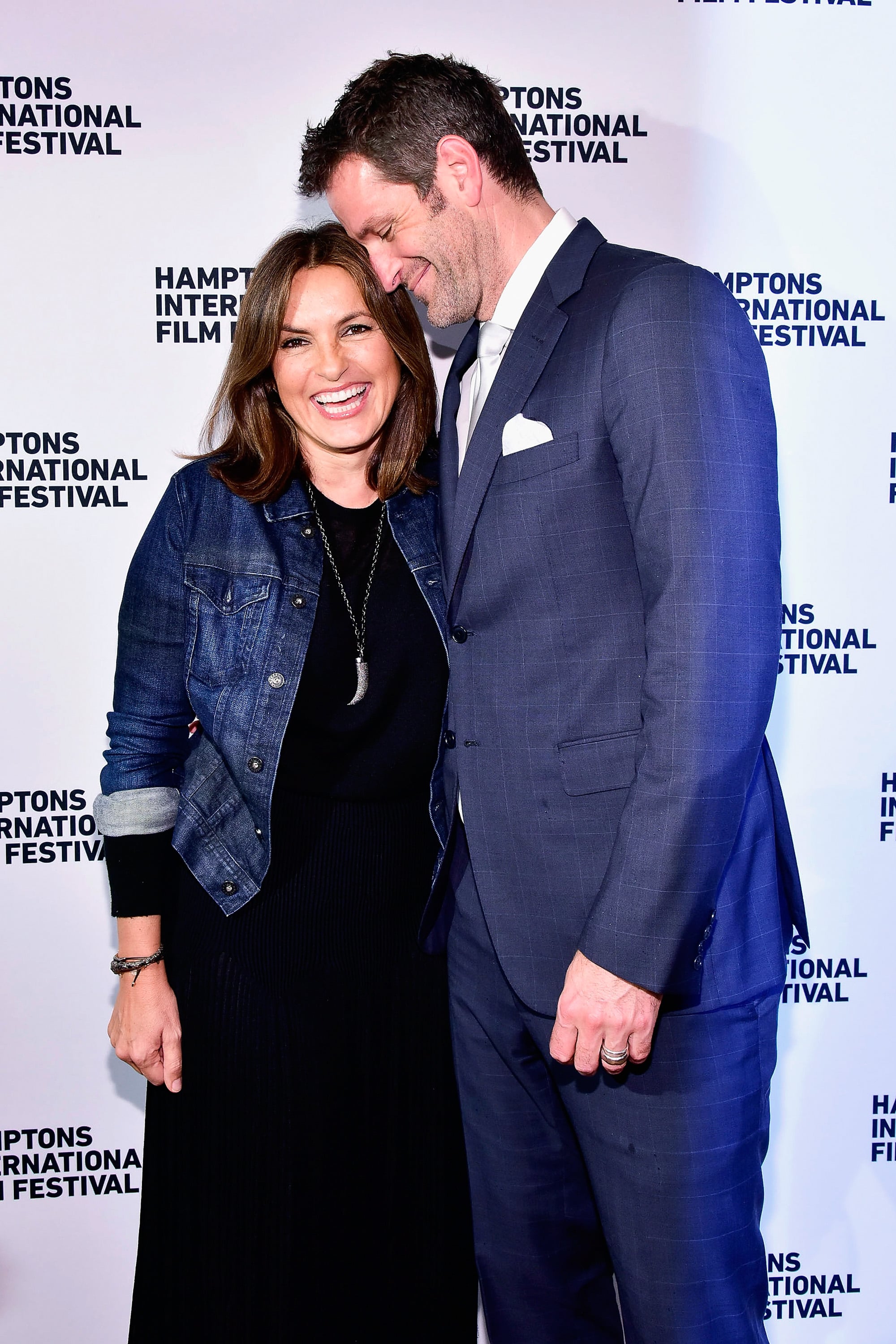 Mariska Hargitay and Peter Hermann's first date was filled with tears — the happy kind, of course. The two actors met on the set of Law & Order: Special Victims Unit when Peter guest-starred on the show back in 2002, and Peter asked his costar out soon after filming wrapped. "We went to church together, and it was like getting hit with a lightning bolt," Mariska told People magazine for the publication's latest cover story, recalling their instant bond. "As a little girl you're told, 'Oh, when it's the right person, you'll know. You'll know.' But listen, I had been engaged previously, and I never knew."
The 55-year-old actress admitted that she was so overcome by her immediate feelings for Peter that she burst into tears in the middle of church. "I just started sobbing," she said. "Peter thought I was crying because I was so moved by the service. No, it was because I was just overwhelmed, realizing he was the one." Shortly after their date, Mariska spilled the details about her emotional love-at-first-sight experience to one of her girlfriends. "I told her, 'This is it. This is the man I'm going to marry.'"
And marry him she did! The costars-turned-lovers tied the knot in 2004, kicking off what would become a blissful, laughter-filled marriage of 15 years and counting. Peter and Mariska are parents to three children — 12-year-old August, 8-year-old Amaya, and 7-year-old Andrew — with whom they've shared plenty of adorable moments through the years. Happy 15th wedding anniversary to these two Hollywood lovebirds!
Image Source: Getty / Eugene Gologursky