Meet Emma Stone
Enter For a Chance to Meet Emma Stone in Our Next I'm a Huge Fan Contest!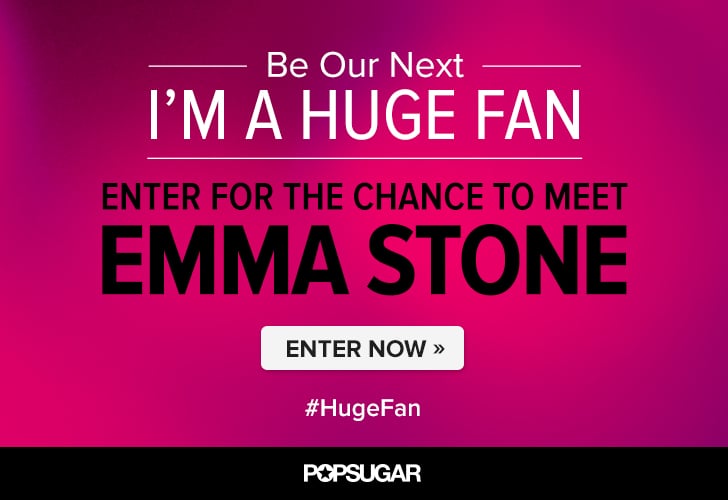 Emma Stone has amazing style, falls squarely on our dream BFF list, and has been in some of our favorite movies of the past few years. Next up for the A-list actress, she is reprising her role of Gwen Stacy in The Amazing Spider-Man 2. To celebrate, Emma is the next star of our I'm a Huge Fan series, and we want you to join her! Head over to the contest page, and enter for the chance for you and a guest to fly to POPSUGAR headquarters in San Francisco to meet Emma in person on I'm a Huge Fan! Enter now, and catch The Amazing Spider-Man 2 in theaters May 2.
Click here for official rules.