Michael Sheen and Sarah Silverman Break Up
Sarah Silverman and Michael Sheen Have "Consciously Uncoupled"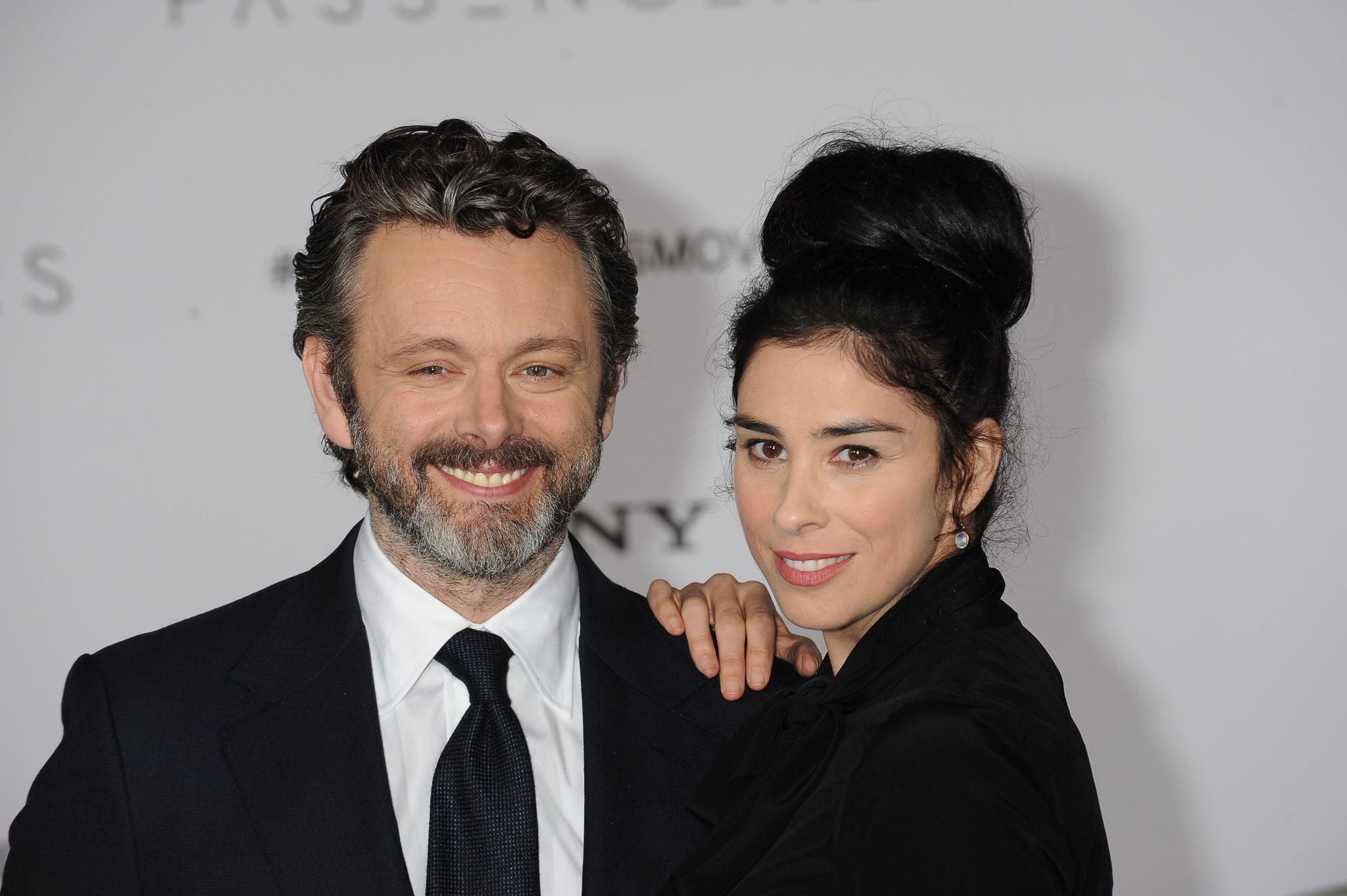 Comedian and actress Sarah Silverman and actor Michael Sheen have split up after four years. Sarah took to Twitter to announce the couple's separation, stating that there was no big fight and the reason was largely down to the couple living in two different countries — she lives in Los Angeles whereas Michael lives in Wales. "It got hard," she tweeted.
The great @michaelsheen & I consciously uncoupled over Christmas. I mean, not "over Christmas" - like that wasn't the fight that ended it. No fight. We just live in different countries & it got hard. Felt we should just tell y'all so u stop askin, "How's Michael/How's Sarah?"

— Sarah Silverman (@SarahKSilverman) February 5, 2018
Sarah's tweet jokingly refers to Gwyneth Paltrow's "conscious uncoupling" from Coldplay Singer Chris Martin in 2014, while explaining that the split actually happened over Christmas. In a later tweet, the actress noted that she had posted her breakup tweet on his 49th birthday.
the joke here is I just realized I posted our breakup tweet on his actual birthday and I can't believe what a dick I am

— Sarah Silverman (@SarahKSilverman) February 6, 2018
The couple met in 2014 while filming Masters of Sex, and they've previously discussed the difficulties of a long-distance relationship. When she appeared as a guest on ex-boyfriend Jimmy Kimmel's talk show, Sarah opened up about her relationship with the Home Again star. "I call him my on-again, off-again lover because we're apart by oceans; one ocean . . . and then we just long for each other and we see each other and we love each other." So far, Michael hasn't yet commented on the separation.