Mila Kunis Talking About Motherhood
Mila Kunis Explains Why You Should Be Selfish in Your 20s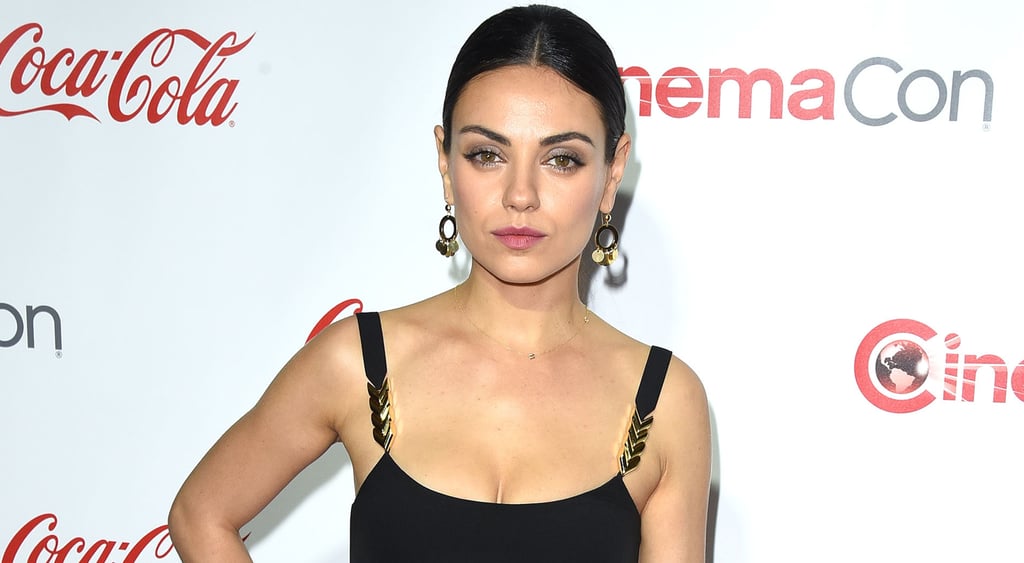 It's been over a year and half since Mila Kunis and Ashton Kutcher welcomed their first child — a baby girl named Wyatt Isabelle — and it seems like Mila has already learned quite a bit. In a new interview with Entertainment Tonight, the actress opened up about motherhood, how it changed her, and what she's learned so far. We're used to getting all manner of great quotes from Mila, be them inspiring like this or hilarious like her Reddit AMA from last year. Read her latest bits of wisdom below, then check out her recent date with Ashton Kutcher.
On how she prepared for motherhood: "I reprioritized my life, in all honesty. I traveled through all my 20s and I was very selfish . . . In a good way, not in a way I regret. And I think having a kid made me realize how incredibly selfless I want to be."
On how being a mother has changed her: "It does change the way you think and look at life. I would never trade it for the world . . . But I know that when we decided to have a kid, we were ready to no longer be selfish."
On all the things she's learned so far: "You learn how to be a great partner and great wife and a great woman and be yourself and still be responsible for, you know, a living child. It's definitely a learning process."
On whether she can "let loose" when she wants: "I can let loose as much as I want, but at 6:45 in the morning, she's awake, so so am I. They don't care that I let loose the night before . . . Honestly, I don't know what letting loose means, probably not going to sleep at 9:30."