Mindy Kaling Interview About Career Advice
Take Notes — When It Comes to Being a Total Boss, Mindy Kaling Has the Best Advice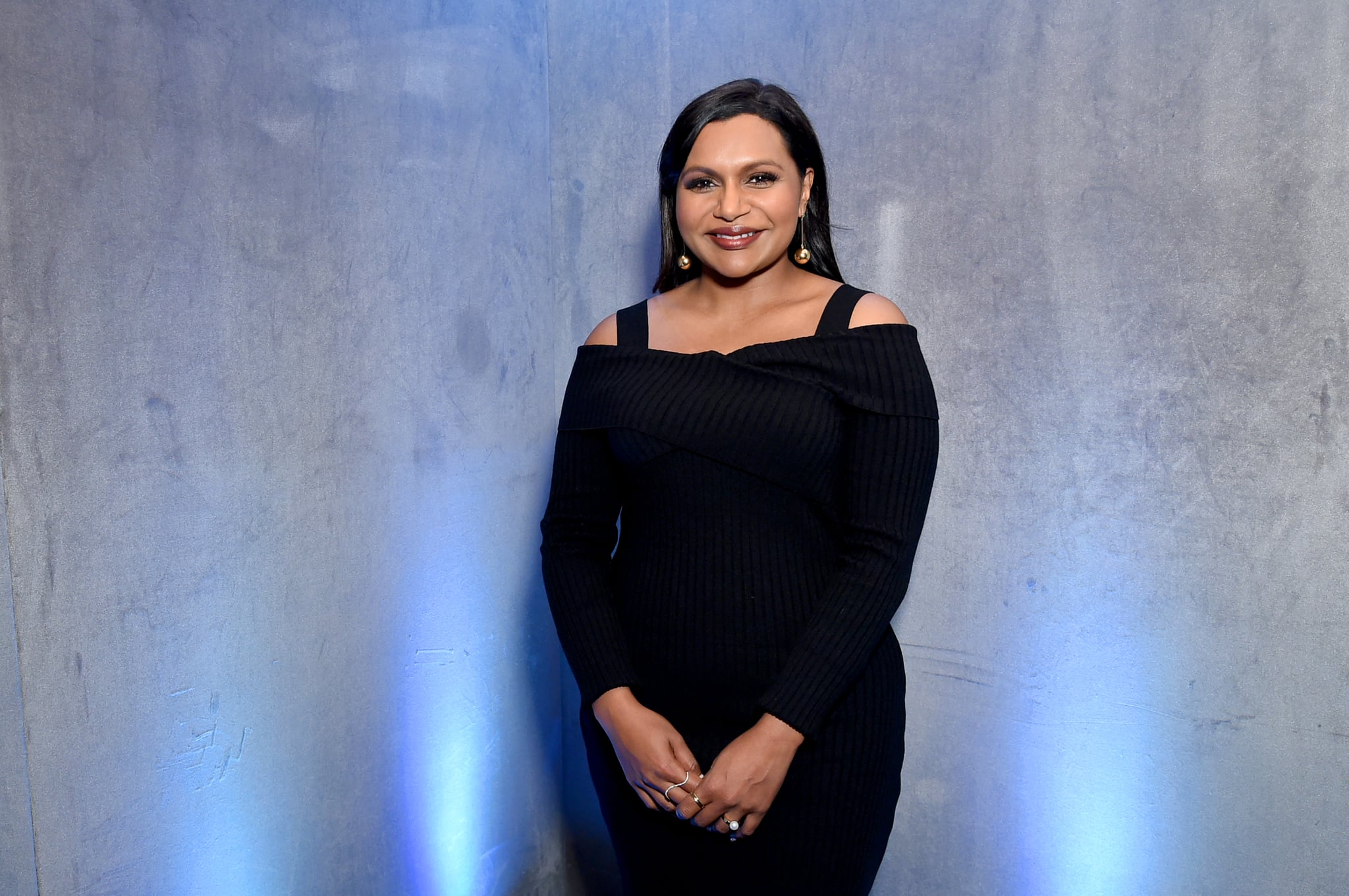 Image Source: Getty / Mike Coppola
Mindy Kaling is known for making us laugh until our sides hurt on screen, but behind the scenes, she's a total boss. The actress first rose to fame with her role as Kelly on The Office and has since built a résumé most people could only dream of. In addition to creating, writing, producing, and starring in The Mindy Project, she has also written two New York Times bestselling books and starred in a handful of blockbuster films. Who else is pumped for Ocean's 8?
Since Mindy has been one of our favorites for years, we were pumped to have her at POPSUGAR Play/Ground this year — read all about it here, then check out our interview with Mindy below.
POPSUGAR: What smart women do you look up to in your own industry?
Mindy Kaling: Shonda Rhimes has created a constellation of shows that represent so much that I admire: inclusive (and gorgeous!) casts and addictive storytelling. There are also so many talented young women breaking through in a major way right now: Letitia Wright and Geraldine Viswanathan come to mind.
PS: What is more fulfilling for you: acting or writing?
MK: Both have their respective joys and challenges, but writing is so solitary; that can be tough for my social, chatty personality!
PS: Do you have any advice for writers looking to publish a book?
MK: My fun trick to writing my book of essays was coming up with titles I loved for essays and then working backwards from that, like "4 A.M. Worries" and "Why Not Me?"
PS: What skills or lessons did you take away from going to Dartmouth?
MK: You can succeed in and love your environment, even if you don't see yourself represented in the other people in your environment.
PS: What's your favorite thing to do to de-stress?
MK: This is very random, but I love wrapping presents. It's so meditative for me.
PS: What's one thing every woman should do in their 20s?
MK: Freeze their eggs.
PS: What advice do you have for young women who might not see their own potential?
MK: People feel uncomfortable around women who don't hate themselves, but that's their issue, not yours.
PS: What motivates you to actually accomplish your dreams?
MK: Good old-fashioned panic.
PS: On days or in moments when you feel insecure, how do you pump yourself up?
MK: I love exercise, but not for weight-loss reasons (I eat far too much for working out to make a dent in my weight!). I do it because I love the endorphins I get once I work out. So I try to get an endorphin rush before something I'm nervous for by going for a run.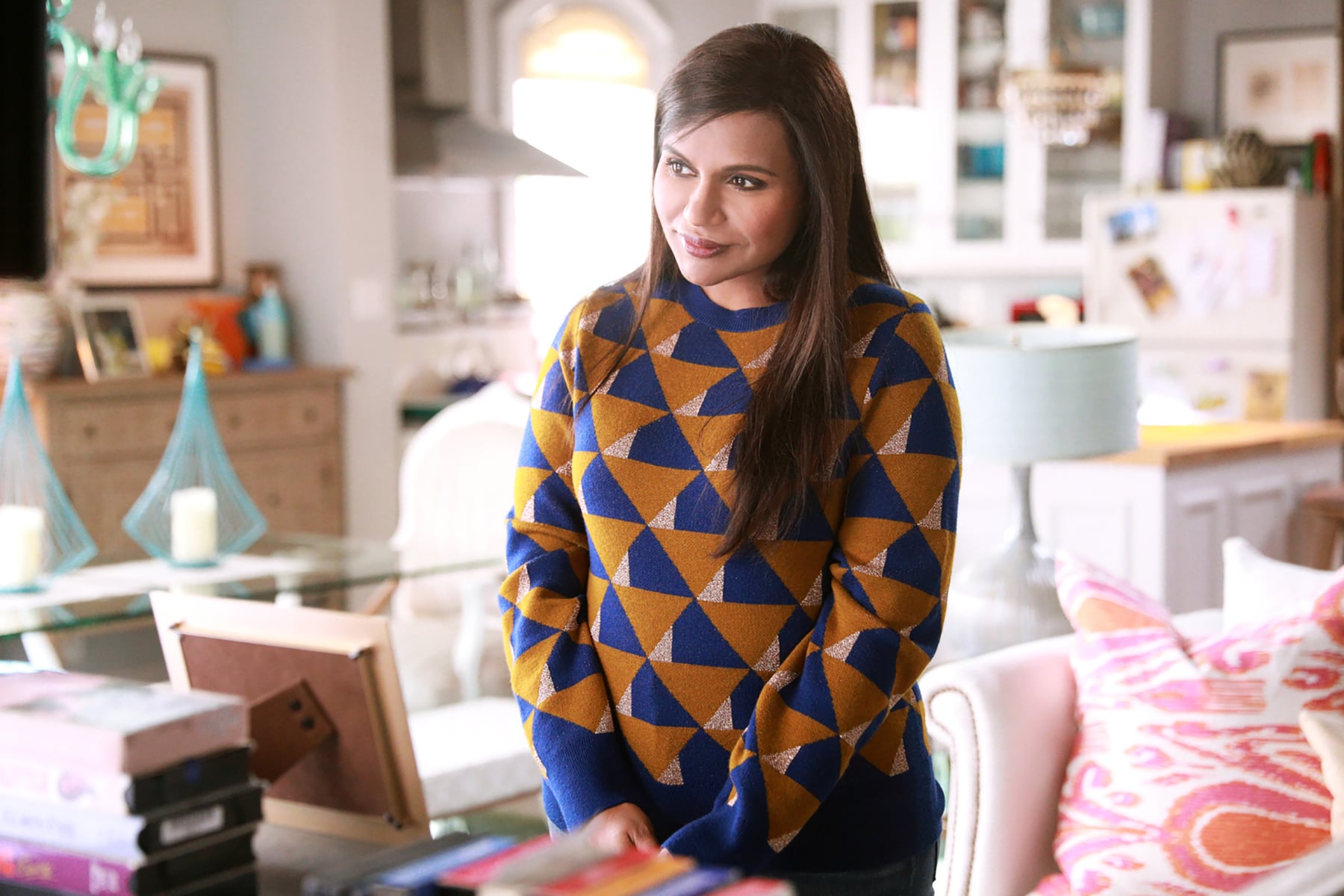 Image Source: Everett Collection
PS: What was most special and rewarding to you about The Mindy Project?
MK: The people I met making that show are still my closest friends. And let's be honest — the clothes were pretty damn special. Mindy Lahiri wore to work what most women would wear to the Golden Globes.
PS: Oprah's baby gift was incredible! Has anyone else given you something that was mind-blowing?
MK: My wonderful friend Dan Goor, who created Brooklyn Nine-Nine, gave my baby several beautiful Indian dresses he bought while visiting India. I loved it because it made me suddenly remember that it's important that Katherine be able to identify as Indian.
PS: You're a style icon and very involved in wardrobe on your own shows — how did you form your own personal style?
MK: I don't have a lot of rules. I have always admired women and men who aren't afraid of color. Wearing color is synonymous with confidence to me.
PS: List three things on your current bucket list.
MK: Visit India with my daughter. Help lobby our leaders to regulate the sale of AR-15 guns. Run a marathon.
PS: What are you still hoping to accomplish in your life?
MK: I would love to be in a Broadway play.
PS: Did you watch the royal wedding? If you could have gone and brought a date, who would it have been?
MK: I loved every second of it, and I just think Meghan Markle is the best. If I could've gone, I would've brought Sal Perez, my costume designer for The Mindy Project. Hearing his opinions on the fashion would've made my whole night.
PS: What advice would you give your 22-year-old self?
MK: The body you hate now will be the body you wish you still had in 15 years. Treat it nicely.
PS: What talent or passion have you been able to use in your career in an unexpected way?
MK: I love late-night television — and always have. I used to wait up in middle school and watch David Letterman. I just wrapped a movie I wrote called Late Night about a female talk-show host played by Emma Thompson.
PS: What is the one thing that influenced your career today? When was the moment when you realized you were on the right path?
MK: The single biggest turning point in my career was being hired to write and act on The Office in 2004. Even back then, before we had shot the second episode, I knew it was special and I was lucky to be a part of it.
PS: What does "finding your happy" mean to you? Do you feel you've "found it"?
MK: I think I only found this fairly recently. Hanging out with my baby is "my happy."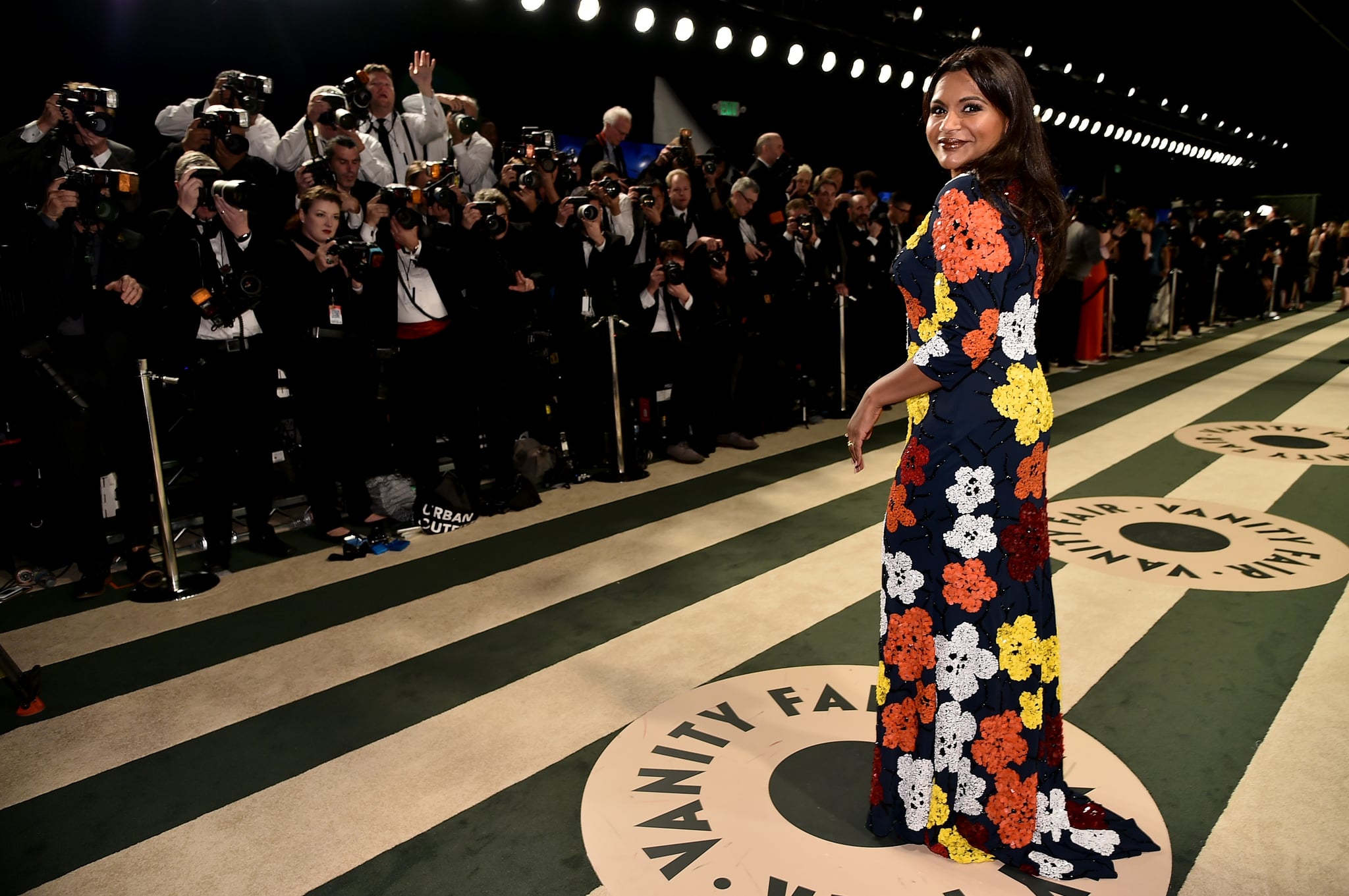 Image Source: Getty / Mike Coppola / VF17
PS: Guilty pleasure?
MK: Cadbury Crème Eggs (I bought them the week of Easter and put them in my freezer to last the whole year).
PS: Favorite curse word?
MK: "F*cking f*ck!"
PS: Happy place?
MK: Weekday afternoon surprise hangout with my baby on my bed.
PS: Heels or flats?
MK: Stiletto slingbacks.
PS: The one thing you can't leave home without?
MK: SPF 55 slathered on my décolleté.
PS: What show are you currently binge-watching?
MK: The Handmaid's Tale season two.
PS: Favorite junk food?
MK: Raspberry jelly donuts.
PS: Favorite healthy food?
MK: Cherry tomatoes.
PS: Favorite workout?
MK: A long jog where I pretend I'm a Nazi hunter.
PS: Favorite splurge?
MK: A Dolce & Gabbana dress for me and a matching one for my baby.
PS: Feel-good music?
MK: "Upgrade U" by Beyoncé.
PS: Prized possession?
MK: My baby, Katherine. After her, a pair of Roger Vivier crystal slingbacks.
PS: First thing you do when you wake up?
MK: Drink an entire bottle of water.
PS: Last thing you do before going to bed?
MK: Take all my pills 'cause I'm old. I'm not Yara Shahidi, y'all.