Mindy Kaling Power Your Happy Interview
Mindy Kaling's "Happy Place" Is Hanging Out With Her Daughter, Katherine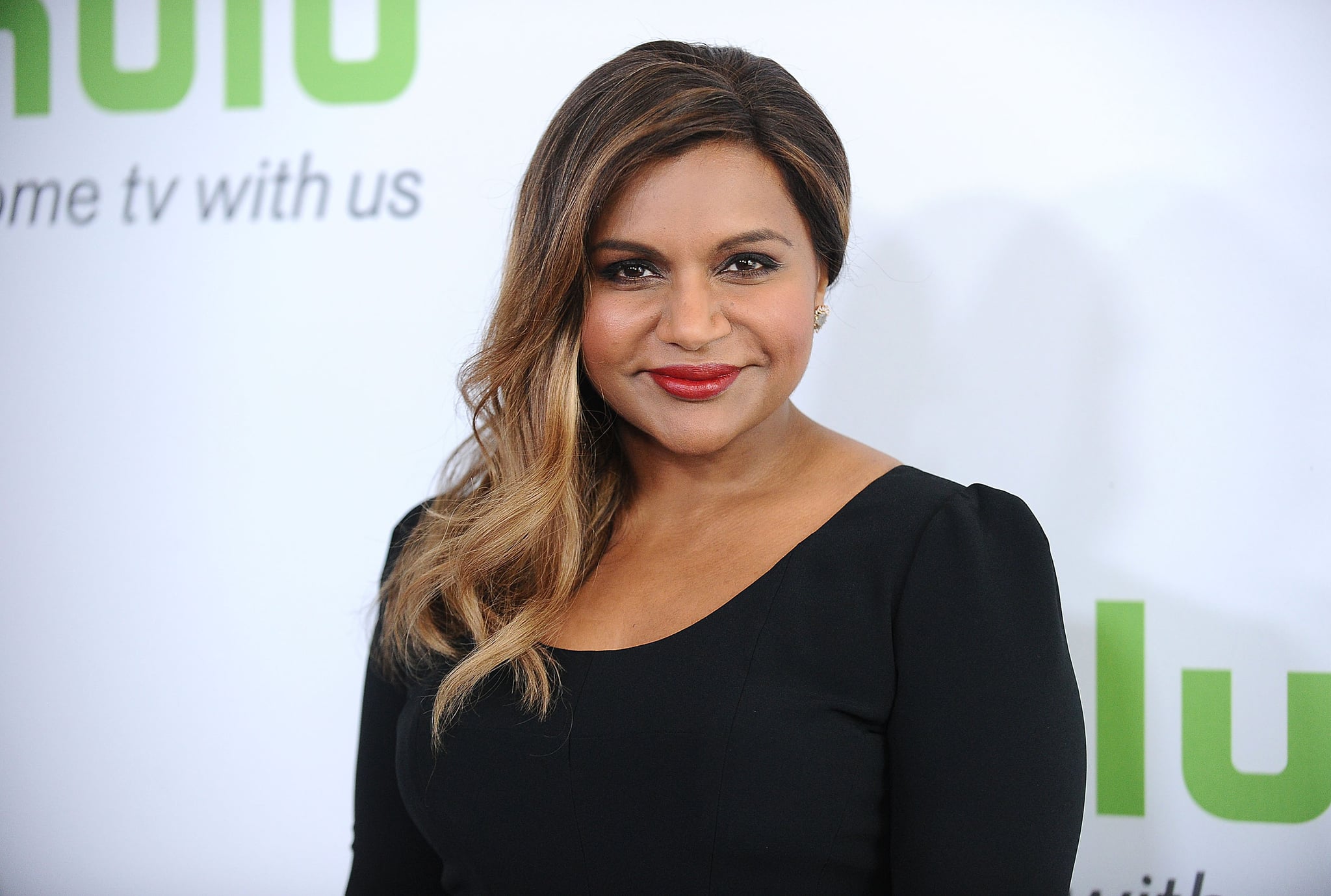 Mindy Kaling can do it all. The actress first rose to fame on The Office and has been killing it ever since. In addition to starring in blockbuster films like A Wrinkle in Time and Ocean's 8 and writing her hit NBC series Champions, the actress is a new mom. In December 2017, Mindy welcomed her first child, a baby girl named Katherine.

On top of all the incredible things Mindy has going on at the moment, we were so excited to have Mindy join us at our weekend-long festival, POPSUGAR Play/Ground, speaking on a panel that's all about how she blazed her own trail and career path — check out all of the coverage of the event!
Power Your Happy Q&A
What advice would you give your 22-year-old self?
The body you hate now will be the body you wish you still had in 15 years. Treat it nicely.
What talent or passion have you been able to use in your career in an unexpected way?
I love late-night television, and always have. I used to wait up in middle school and watch David Letterman. I just wrapped a movie I wrote called Late Night about a female talk show host played by Emma Thompson.
What is the one thing that influenced your career today? When was the moment when you realized you were on the right path?
The single biggest turning point in my career was being hired to write and act on The Office in 2004. Even back then, before we had shot the second episode, I knew it was special and I was lucky to be a part of it.
What does "finding your happy" mean to you? Do you feel you've "found it"?
I think I only found this fairly recently. Hanging out with my baby is "my happy."
Guilty pleasure?
Cadbury Crème eggs (I bought them the week of Easter and put them in my freezer to last the whole year).
Favorite curse word?
"F*cking f*ck!"
Happy place?
Weekday afternoon surprise hangout with my baby on my bed.
Heels or flats?
Stiletto slingbacks.
The one thing you can't leave home without?
SPF 55 slathered on my décolleté.
What show are you currently binge watching?
The Handmaid's Tale Season 2.
Favorite junk food?
Raspberry jelly doughnuts.
Favorite splurge?
A Dolce & Gabbana dress for me and a matching one for my baby.
Feel good music?
"Upgrade U" by Beyoncé.
Prized possession?
My baby, Katherine. After her, a pair of Roger Vivier Crystal slingbacks.
Last thing you do before going to bed?
Take all my pills 'cause I'm old. I'm not Yara Shahidi, y'all.