Nicole Kidman and Keith Urban With Daughters Picture
Nicole Kidman Shares a Rare Glimpse of Her Daughters!
Nicole Kidman and Keith Urban are sharing the love for their anniversary! To celebrate, Nicole shared this sweet snap on Facebook of her and Keith with their daughters, Sunday Rose and Faith Margaret, with the caption "9 years of love xx." Nicole and Keith have never been shy about showing PDA and love for each other at events, but getting a peek at their daughters (who are so big now!) is a rare treat.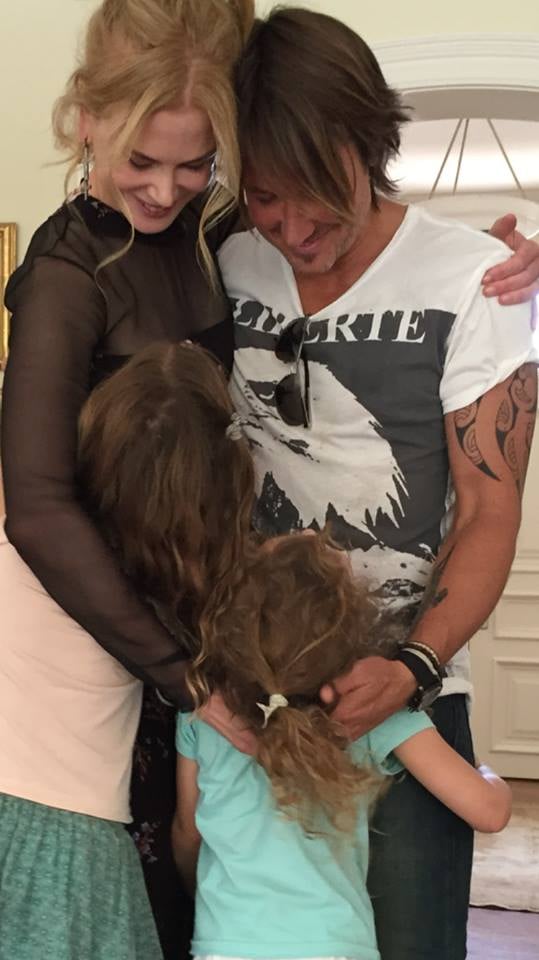 The anniversary fun continued with Keith's concert in Michigan last night, where Nicole adorably danced backstage and later shared this video:
Thanks Michigan for a great night and a great anniversary. Nic xx

Posted by Nicole Kidman on Thursday, June 25, 2015