POPSUGAR Must Have January 2016 Revealed
January 2016 Must Have Box Revealed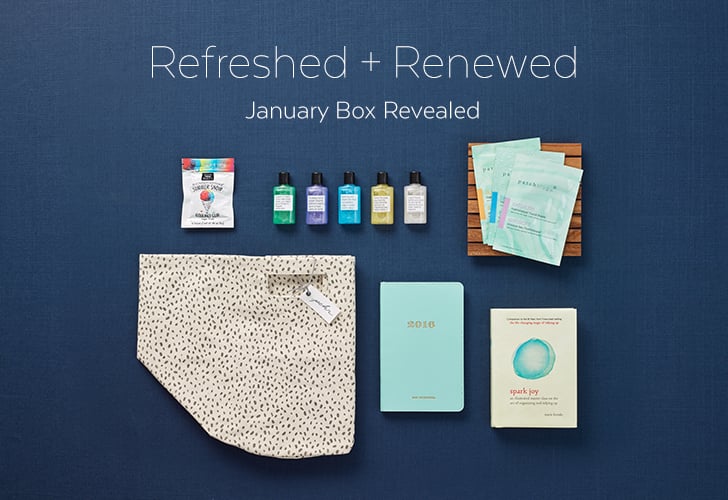 Kick-start the New Year with our must haves intended to keep you organized, refreshed, and ready to take on whatever comes your way. You'll find beauty products to detox after the holiday rush and tidying tips and tools that will help you remove any clutter and make room for your best self!
If you didn't receive the January box, don't miss another month! Learn more about POPSUGAR Must Have and sign up now.
="https:>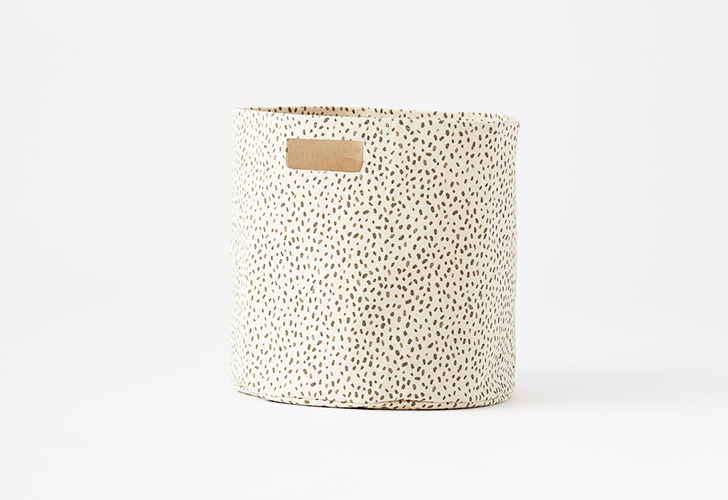 Must Have Home
Organize your things beautifully with this Pehr Designs pebble speckle bin — great for your hats, scarves, toys, books, or anything that needs a home. We love the grey spotted print, which can easily tie into any room décor.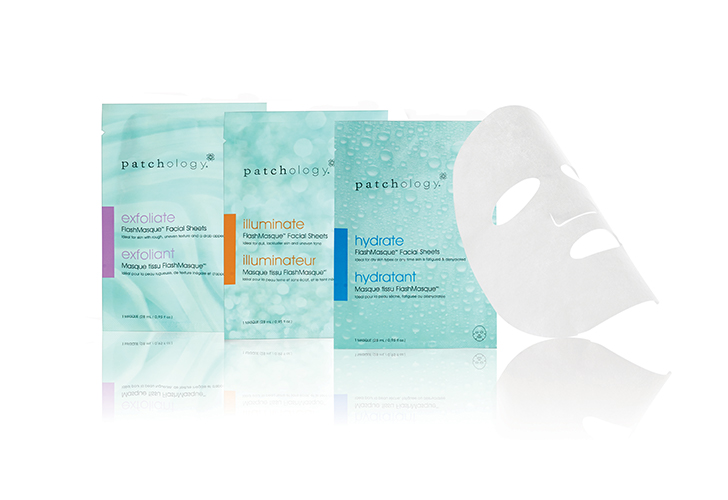 Must Have Beauty
After the holiday rush, we're all in need of a beauty rejuvenation — and fast! These fast-acting facial sheets from Patchology will revitalize, hydrate, and illuminate your skin in just five minutes and better yet, no rinsing required.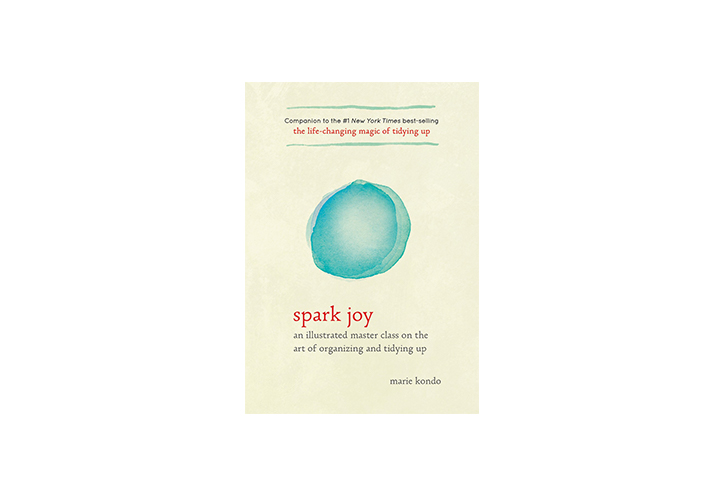 Must Have Entertainment
New York Times best-selling author and expert cleaning consultant Marie Kondo teaches us how to spark joy into our lives through tidying up. This illustrated manual uses her signature KonMari method to encourage you to stay organized in the New Year.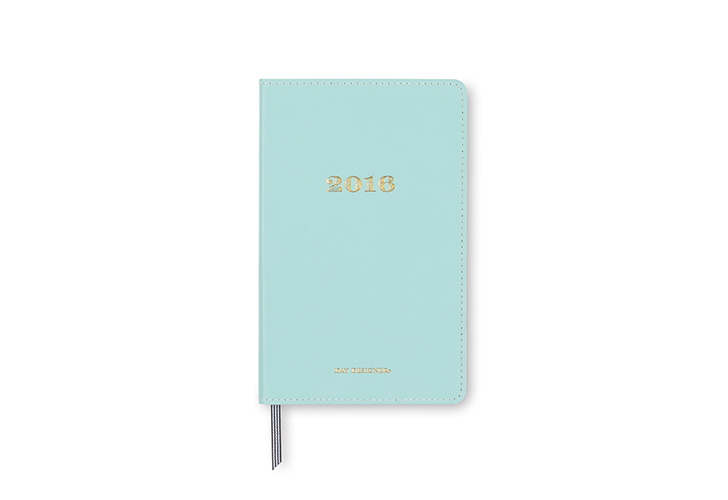 Must Have Home
Day Designer and Blue Sky collaborated together to inspire you to make 2016 your best yet! This chic and portable weekly planner will keep you on track all year long.
Must Have Beauty
Perfect a a gift, for travel, or the gym, this exclusive Not Soap, Radio shower gel gift set is ideal for anyone on the go! The set includes various scents each infused with different herbal extracts that'll inspire you as you begin the New Year.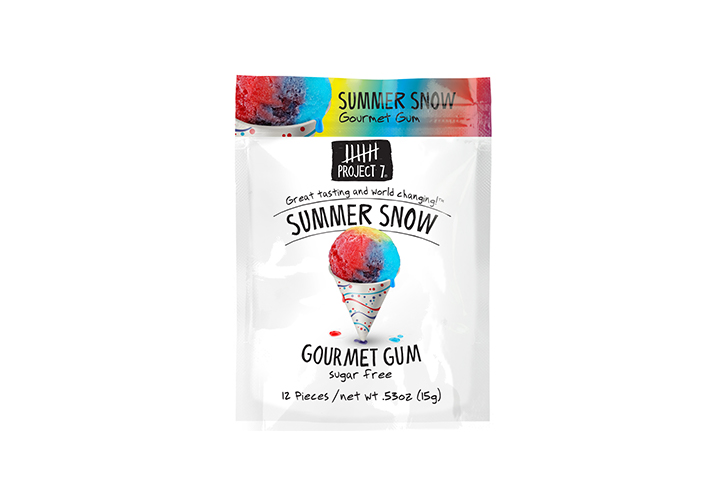 Must Have Food
If you're trying to cut back on sugar but are still craving something sweet, you'll love this tasty gourmet sugar free gum from Project7. Another reason to love this gum is every seventh pack purchased goes towards anti-bullying efforts in the U.S.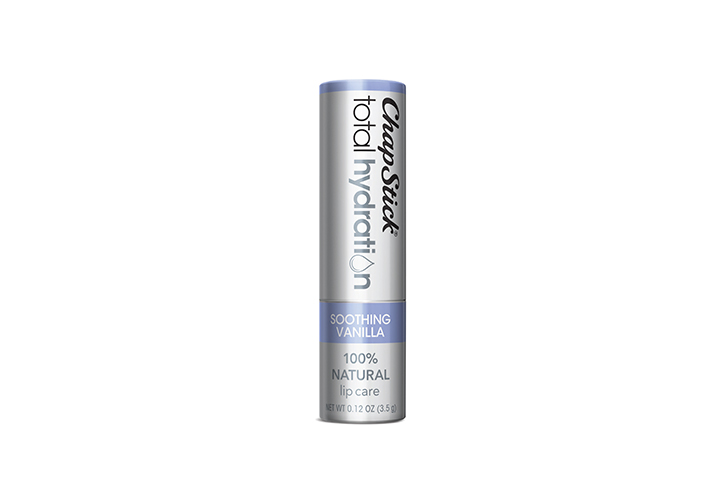 Special Extra!
Give life back into your lips with this naturally soothing vanilla ChapStick®! This age defying formula uses Argan oil and other natural butters and oils to replenish your lips to combat any Winter dryness.
Not a POPSUGAR Must Have subscriber? Order your own monthly Must Have box now. Our POPSUGAR editors curate their favorites in fashion, beauty, home, fitness, food, and more just for POPSUGAR Must Have subscribers. Sign up and get a surprise delivery each month!
Don't forget to share your POPSUGAR Must Have moments with #musthavebox and follow POPSUGAR Must Have on Instagram.