POPSUGAR Must Have October 2015 Box Reveal
October 2015 Must Have Box Revealed!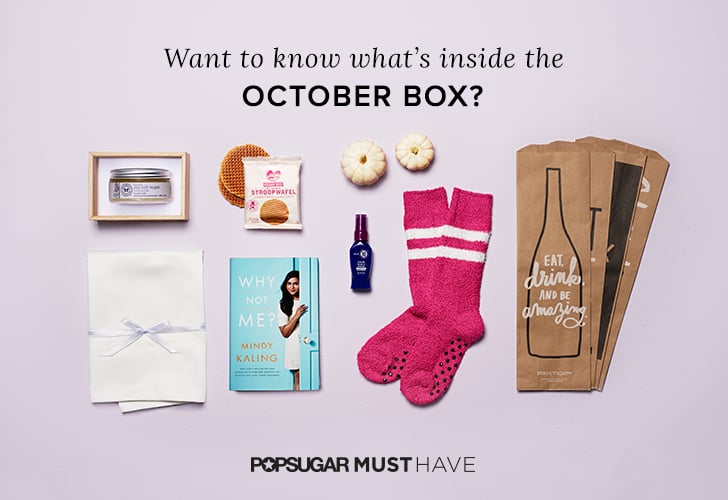 With Fall underway, we're preparing for hibernating and getting cozy indoors. Between Mindy Kaling's hilarious new book, slipper socks designed by POPSUGAR for Breast Cancer Awareness Month, a tasty treat from Belgian Boys, and more, the October box is the perfect way to embrace the colder weather.
If you didn't receive the October box, don't miss another month! Learn more about POPSUGAR Must Have and sign up now.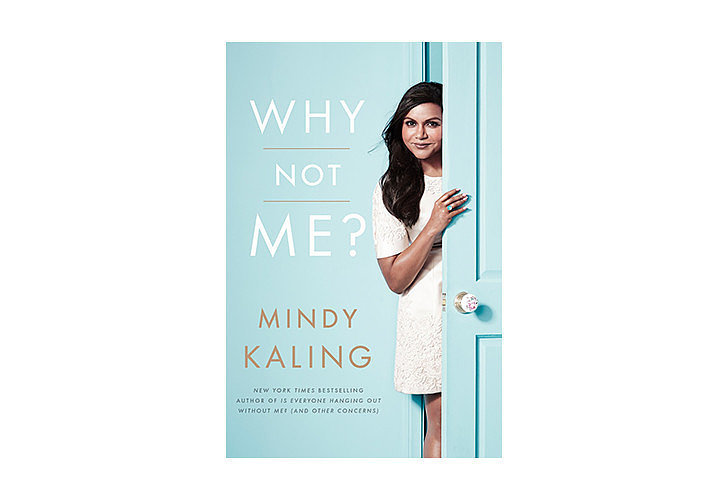 Must Have Entertainment
Mindy Kaling Why Not Me?
Our favorite actor, producer, and writer is back at it with her second book, Why Not Me? Mindy Kaling shares a collection of essays that are not only laugh-out-loud funny, but they also shed light on her less-than-perfect fit in Hollywood.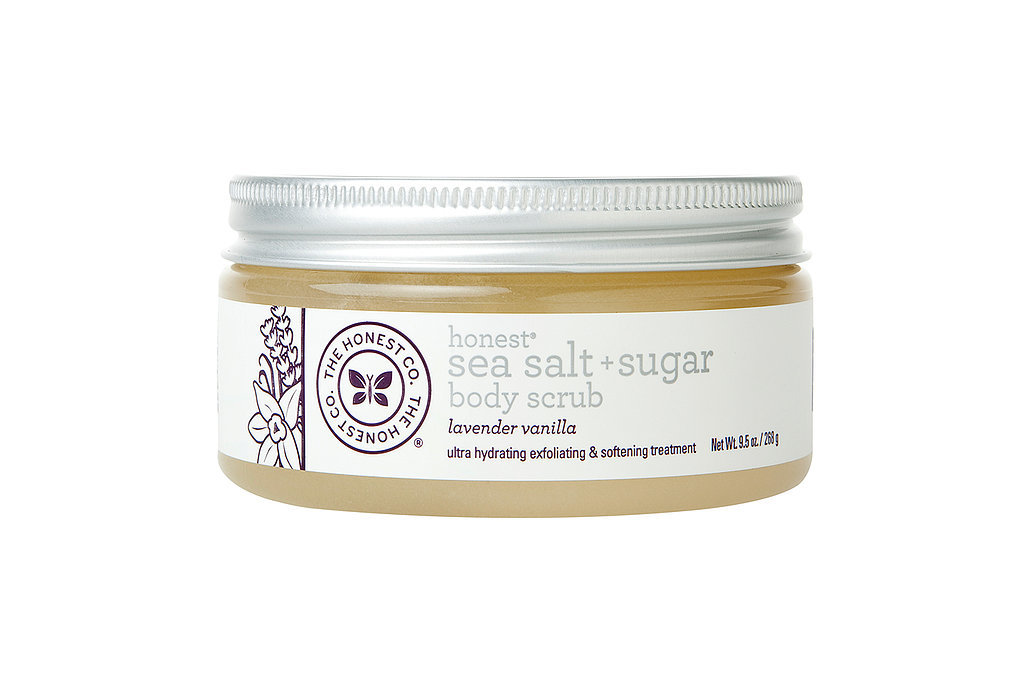 Must Have Beauty
The Honest Company sea salt + sugar body scrub
This body scrub is just what your skin needs after a season in the sun. The whole grain sugars and sea salts exfoliate while the shea butter and almond oils hydrate for irresistibly silky skin.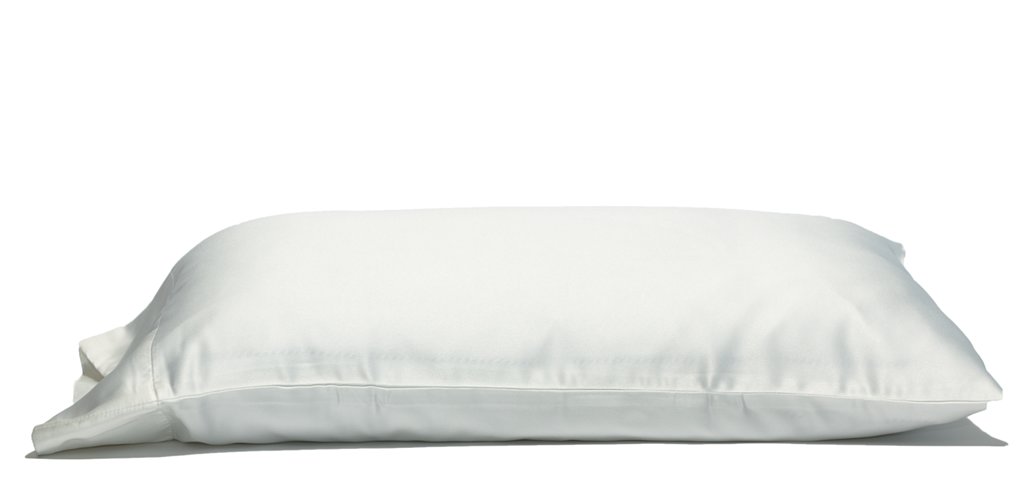 Must Have Beauty
Savvy Sleepers Luxury Satin Pillow Case
If you haven't heard about the beauty benefits of satin, you will now get to experience the magic. This 100% satin pillowcase prevents sleep wrinkles, reduces hair breakage, and protects salon blowouts for the ultimate sleep experience.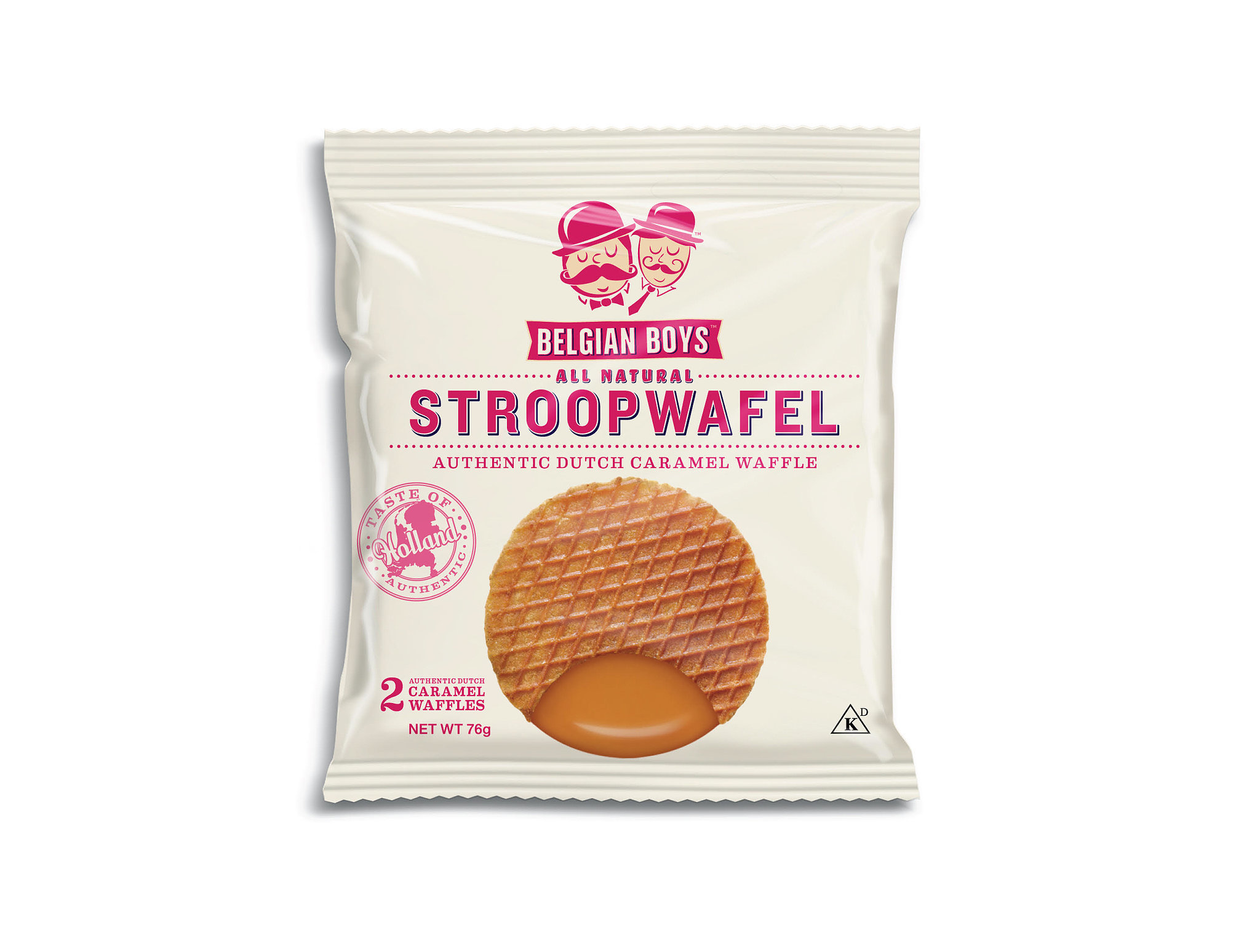 Must Have Food
Belgian Boys De Stroopwafel
Your steaming cup of coffee or tea is now complete with this delicious caramel-filled waffle. Crunchy on the outside and chewy on the inside, it's the perfect anytime pick-me-up!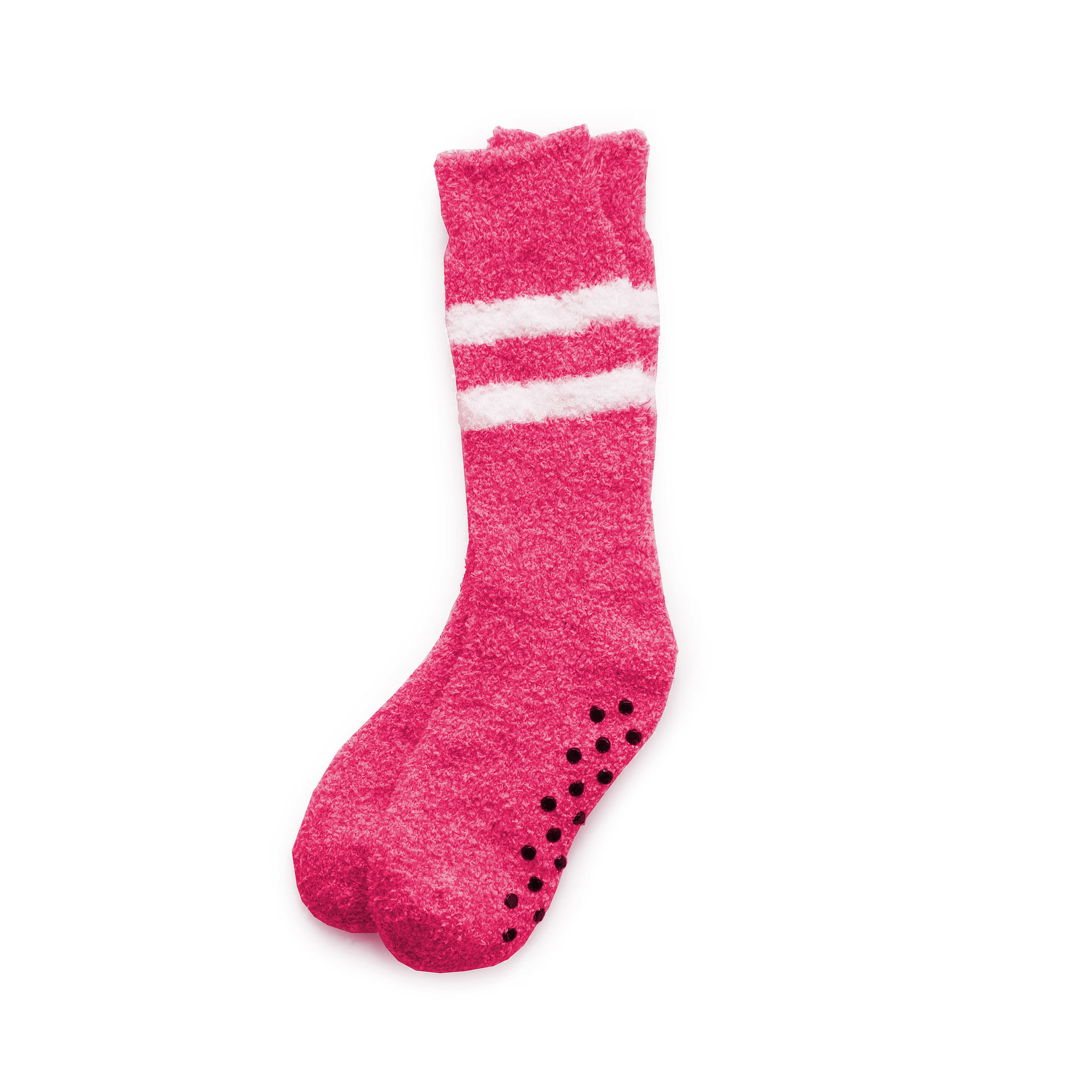 Must Have Fashion
Richer Poorer Hope Slipper Sock
We're wearing these pink slipper socks designed by POPSUGAR through October to support Breast Cancer Awarness Month. Richer Pooerer proudly supports the fight against breast cancer and the important work of Right Action for Women.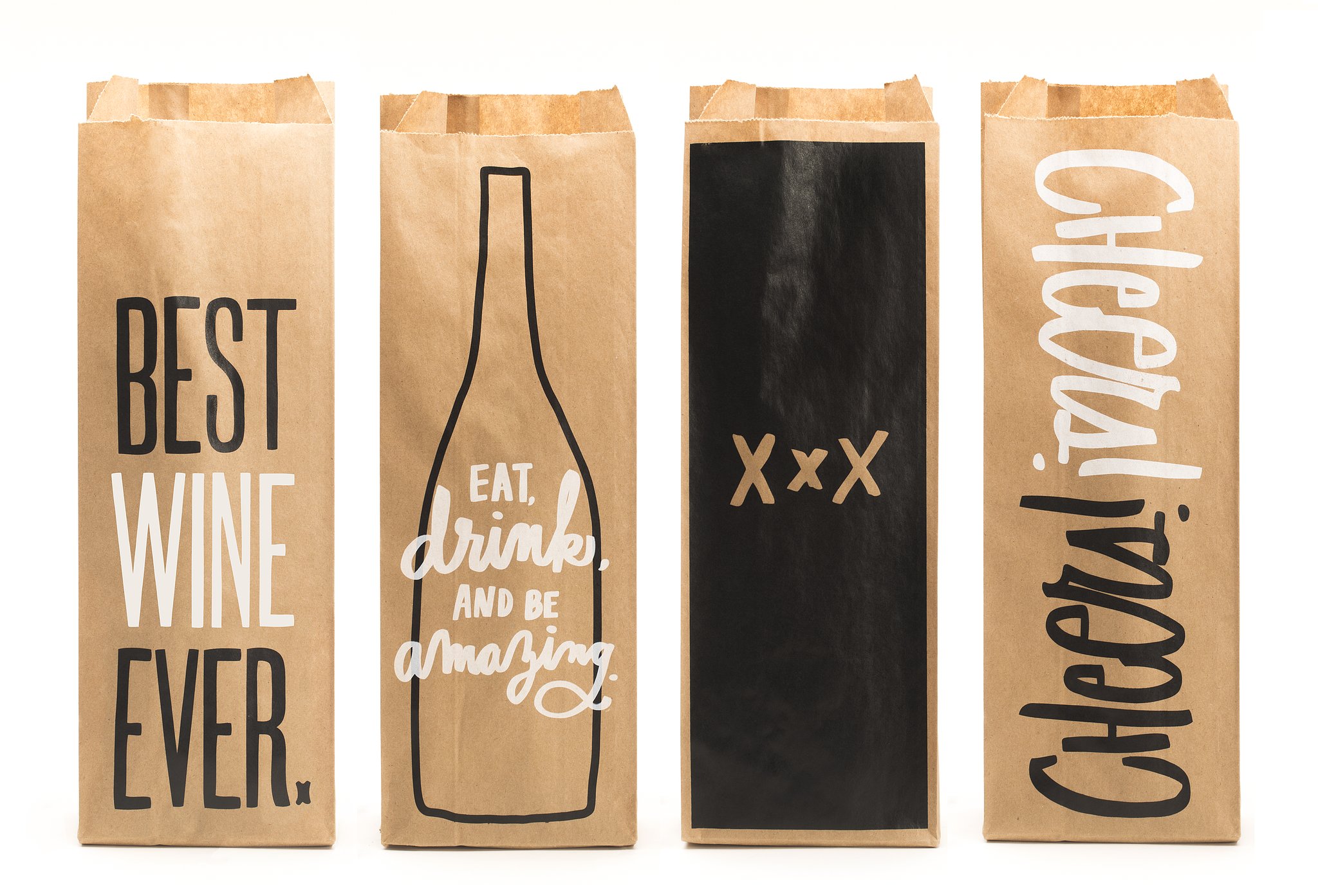 Must Have Home
Easy, Tiger Brown Paper Liquor Bag Set
These Easy, Tiger brown paper bags are perfect for your next housewarming or Halloween party to accompany your favorite bottle of wine. Cheers!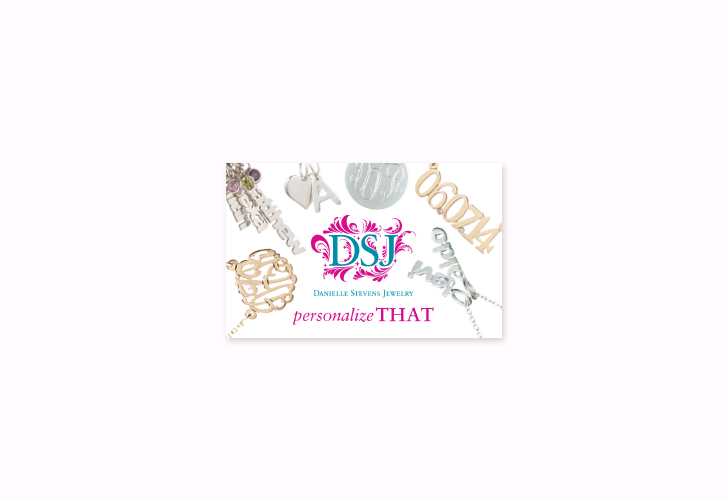 Special Extra!
Danielle Stevens Jewelry $40 Gift Card
Enjoy this $40 gift card to rock your own monogrammed statement piece.
Special Extra!
It's a 10 Miracle Leave-In Product
Detangle, add shine, and stop frizz with this leave-in product that works miracles. Beyond offering 10 benefits in every bottle, It's a 10 Haircare is a proud partner of Right Action for Women, helping provide advanced cancer screening to women.
Not a POPSUGAR Must Have subscriber? Order your own monthly Must Have box now. Our POPSUGAR editors curate their favorites in fashion, beauty, home, fitness, food, and more just for POPSUGAR Must Have subscribers. Sign up and get a surprise delivery each month!
Don't forget to share your POPSUGAR Must Have moments with #musthavebox and
Follow POPSUGAR Must Have on Instagram!