POPSUGAR Now For Feb. 13, 2014
Tonight on TVGN: Live Like Tom Brady and Gisele Bündchen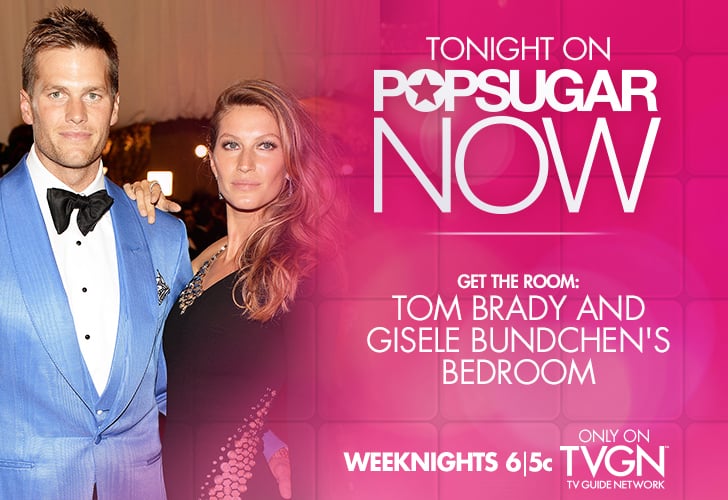 Tonight on POPSUGAR Now, we're giving you decorating tips from power couple Tom Brady and Gisele Bündchen that you can steal for your very own bedroom. We're also gearing up for the second season of House of Cards with a refresher course to get you up to speed. And you won't want to miss our nostalgia-inducing interview with Full House star Lori Loughlin, who reveals what Aunt Becky would be up to today.
Check below to find your TVGN channel, and tune in for our question of the day for a chance to win $100 to J.Crew!
No purchase necessary to enter the daily giveaway. Certain restrictions apply. See Terms and Conditions for details.