POPSUGAR Now Giveaway Question For Jan. 14, 2014
We're Giving Away iPad Minis All This Week on POPSUGAR Now!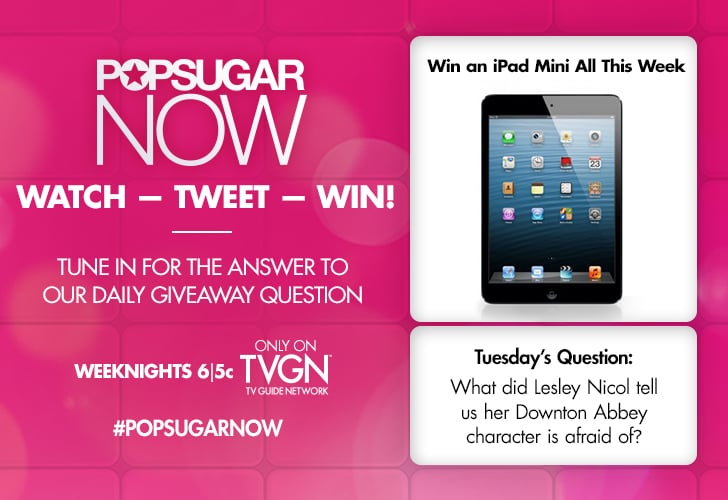 Catch POPSUGAR Now weeknights at 6/5 p.m. Central on TVGN! Coming to you from our studios in New York, Los Angeles, and San Francisco, POPSUGAR Now brings you celebrity news, fashion, and lifestyle content throughout the award season. Our amazing POPSUGAR reporters and hosts you already know and love will be bringing you everything you need to know. To keep the fun coming, we'll have daily giveaways on POPSUGAR Now and are kicking things off by giving away an iPad Mini every day this week.
Here's how you can enter for a chance to win: Every day, we'll pose a question of the day on our show. Pay attention to the show for the answer, and once you know it, tweet it to @POPSUGAR using the #POPSUGARnow hashtag.
Jan. 14th question: What did Lesley Nicol tell us her Downton Abbey character is afraid of?
Watch POPSUGAR Now on TVGN tonight for the answer! Check your local listings for times!
No purchase necessary to enter the daily giveaway. Certain restrictions apply. See Terms and Conditions for details.