POPSUGAR Now Giveaway Question For Jan. 15, 2014
Tonight on POPSUGAR Now: Glee's Harry Shum Jr. and Kevin McHale!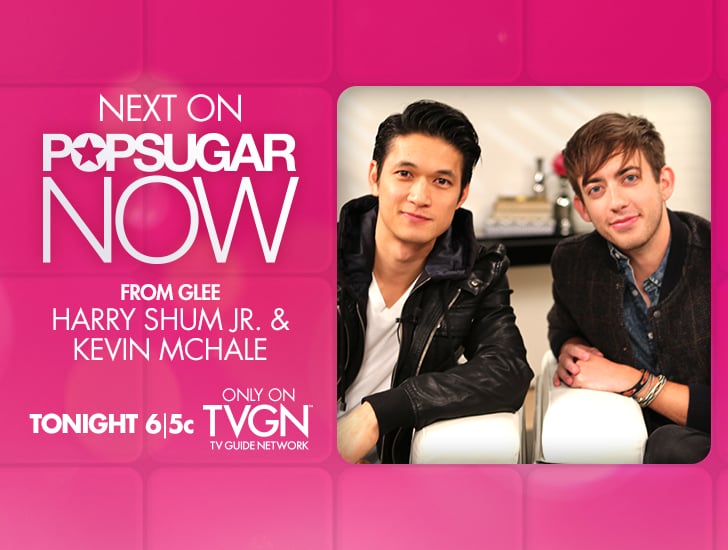 Tune into POPSUGAR Now weeknights at 6/5 p.m. Central on TVGN for everything you need to know in entertainment, style, and more. Special guests tonight include Harry Shum Jr. and Kevin McHale from Glee and Gillian Jacobs from Community!
Be sure to tune in for the answer to our question of the day, and then tweet the answer to @POPSUGAR using #POPSUGARnow for your chance to win an iPad Mini!
Jan. 15 question: What diet trend did we break down in Fit or Fiction?
POPSUGAR Now on TVGN — check your local listings for times!
No purchase necessary to enter the daily giveaway. Certain restrictions apply. See Terms and Conditions for details.