POPSUGAR Now Giveaway Question For Jan. 21, 2014
We're Giving Away $200 to iTunes All This Week on POPSUGAR Now!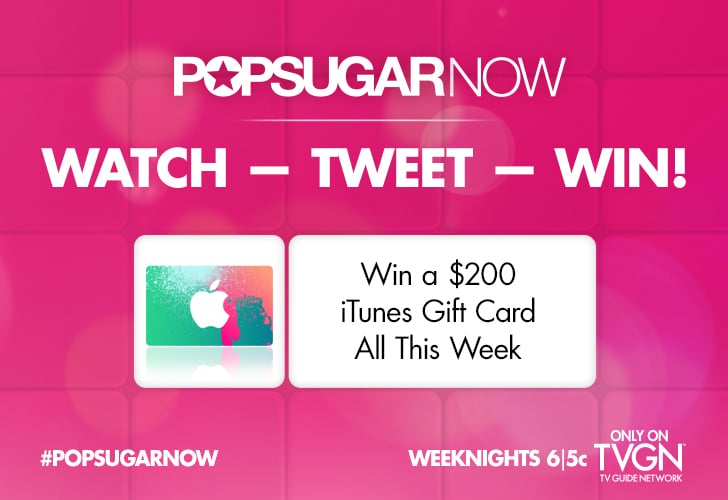 Catch POPSUGAR Now weeknights at 6/5 p.m. Central on TVGN! Special guests this week include Chelsea Handler, Ciara, Sophia Bush, Christina Ricci, Danielle Campbell, Zach McGowan, and more. Plus, we'll be giving away a $200 iTunes gift card every day this week on POPSUGAR Now as we celebrate the upcoming Grammy Awards.
Here's how you can enter for a chance to win: Every day, we'll pose a question of the day on our show. Pay attention to the show for the answer, and once you know it, tweet it to @POPSUGAR using the #POPSUGARNow hashtag.
Jan. 24 Question: What soft drink is Chelsea Handler's new favorite mixer?
Watch POPSUGAR Now on TVGN tonight for the answer, and check your local listings for times!
No purchase necessary to enter the daily giveaway. Certain restrictions apply. See Terms and Conditions for details.