POPSUGAR Now Giveaway Question For Jan. 24, 2014
Tonight on TVGN: We Put Chelsea Handler in the Hot Seat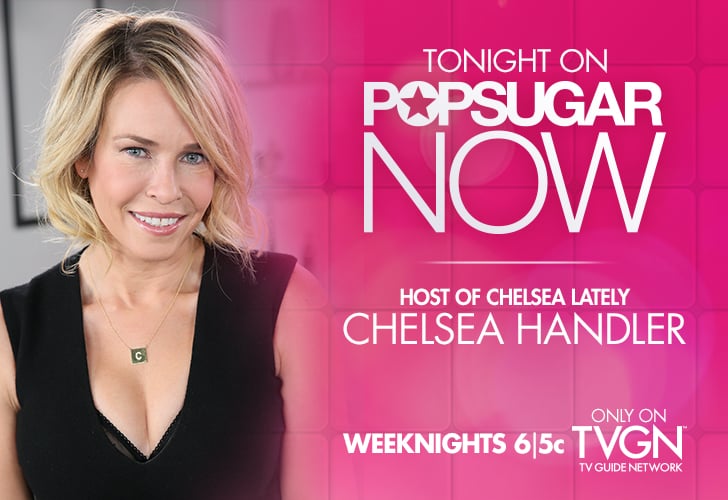 We're turning the tables on Chelsea Handler on tonight's POPSUGAR Now by putting the late-night host in the interviewee's chair to talk about her latest projects. We've also got all the latest details on Kim Kardashian and Kanye West's Parisian getaway and the complete rundown on everything you need to prepare for the Grammys — from the stars you can expect to see on stage and on the red carpet to the perfect cocktail to serve at your viewing party.
Plus, tune in for the answer to today's question of the day on our show for a chance to win $200 to iTunes. Today's question: What soft drink is Chelsea Handler's new favorite mixer? Once you know it, tweet it to @POPSUGAR using the #POPSUGARNow hashtag.
Check below for your TVGN channel.
No purchase necessary to enter the daily giveaway. Certain restrictions apply. See Terms and Conditions for details.