POPSUGAR Now Giveaway Question For Jan. 29, 2014
We're Giving Away $250 to Sephora All This Week on POPSUGAR Now!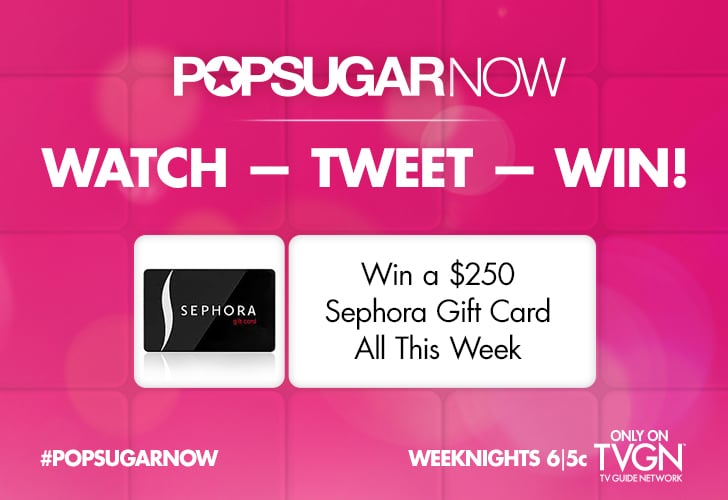 Catch POPSUGAR Now weeknights at 6/5 p.m. Central on TVGN! Special guests this week include indie rock duo Tegan and Sara, and Modern Family's Ariel Winter. Plus, you won't want to miss our interview with supermodel Miranda Kerr about being the face of ShopStyle, and we're giving you a primer on the latest book-to-movie adaptation, Vampire Academy. Plus, we'll be giving away a $250 Sephora gift card every day this week on POPSUGAR Now.
Here's how you can enter for a chance to win: Every day, we'll pose a question of the day on our show. Pay attention to the show for the answer, and once you know it, tweet it to @POPSUGAR using the #POPSUGARNow hashtag.
Today's Question: What is the name of Alison Brie's all-girl band?
Check below for your TVGN channel.
No purchase necessary to enter the daily giveaway. Certain restrictions apply. See Terms and Conditions for details.