POPSUGAR Now Giveaway Question For Jan. 31, 2014
Tonight on TVGN: Zac Efron Spills on Going Naked in That Awkward Moment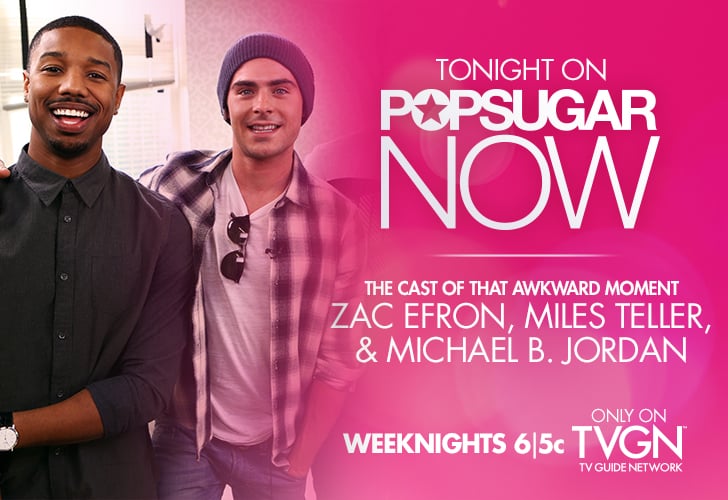 That Awkward Moment hits theaters this weekend, and we've got the movie's leading men — Zac Efron, Miles Teller, and Michael B. Jordan — in our studio! Tune in to POPSUGAR Now tonight on TVGN as we find out how well the guys actually know each other, while Zac and Miles spill on shooting that nude scene everyone's been buzzing about.
Plus, tune in for the answer to today's question of the day on our show for a chance to win $250 to Sephora. Today's question: Who won our "How Well Do You Know Your Bro" game? Once you know it, tweet it to @POPSUGAR using the #POPSUGARNow hashtag.
Check below to find your TVGN channel.
No purchase necessary to enter the daily giveaway. Certain restrictions apply. See Terms and Conditions for details.