POPSUGAR Now Giveaway Week of Feb. 17, 2014
We're Giving Away $100 to Nike All This Week on POPSUGAR Now!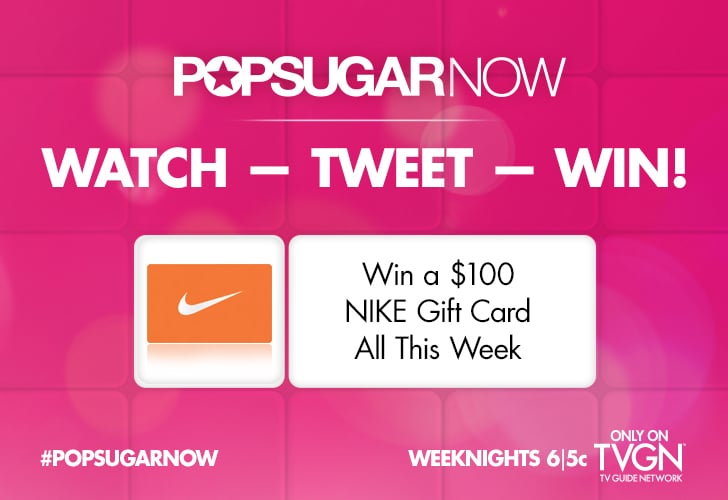 Catch POPSUGAR Now weeknights at 6/5 p.m. Central on TVGN! Tune in for the scoop on what's next for Grey's Anatomy's hottest couples, according to Camilla Luddington. Former 90210 bad boy Matt Lanter stops by our studio to talk about his new CW series, Star-Crossed, while David Walton gives us the scoop on the TV version of About a Boy. Plus, we'll be giving away a $100 Nike gift card every day this week on POPSUGAR Now.
Here's how you can enter for a chance to win: Every day, we'll pose a question of the day on our show. Pay attention to the show for the answer, and once you know it, tweet it to @POPSUGAR using the #POPSUGARNow hashtag.
Check below to find your TVGN channel, and tune in for our question of the day for a chance to win $100 to Nike!
No purchase necessary to enter the daily giveaway. Certain restrictions apply. See Terms and Conditions for details.