POPSUGAR Now Guests For March 14, 2014
Tonight on TVGN: It's Time to Meet the Muppets!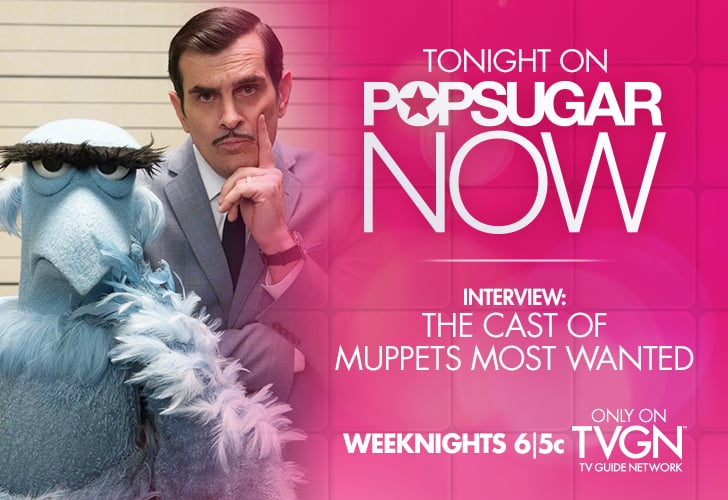 The Muppets are back in Muppets Most Wanted, and tonight on POPSUGAR Now, we're sitting down with the stars, including Tina Fey, Ty Burrell, and yes — Miss Piggy! We've also got interviews with the cast of Captain America: The Winter Soldier straight from the red carpet and your review of the Veronica Mars movie.
To enter for your chance to win $100, tune in to today's show for the answer to this question: In the Get the Room segment, we re-create the look of which hotel? Then tweet the answer to @POPSUGAR with the hashtag #POPSUGARNow for your chance to win!
Check below to find your TVGN channel!
No purchase necessary to enter the daily giveaway. Certain restrictions apply. See Terms and Conditions for details.