POPSUGAR Now Guests May 23, 2014
Tonight on TVGN: Meet the Royal Impersonator Behind I Wanna Marry "Harry"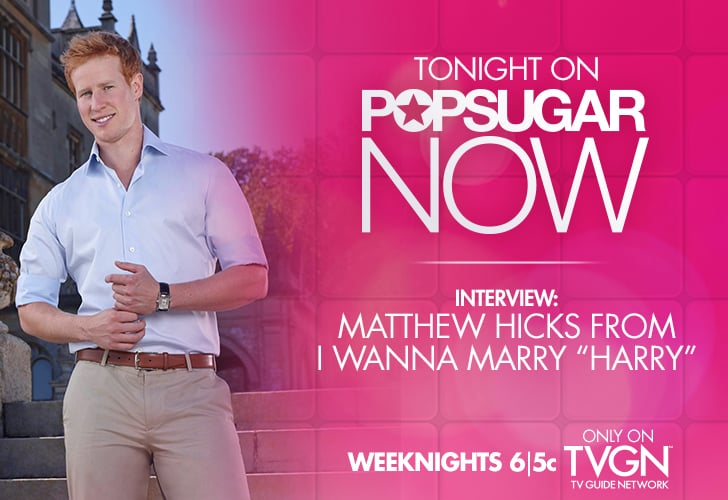 You may not recognize the name Matthew Hicks, but you'd probably recognize his face — he's a dead ringer for Prince Harry! The Brit is currently starring on I Wanna Marry "Harry", where a dozen women believe that they're competing for the actual Prince Harry's affection — and we've got him in the hot seat tonight on POPSUGAR Now. Plus, we've got the latest from the Cannes Film Festival and your review of X-Men: First Class.
Check below to find your TVGN channel!