POPSUGAR Now Guests Week of April 28
This Week on POPSUGAR Now: Is Your Spidey Sense Tingling Yet?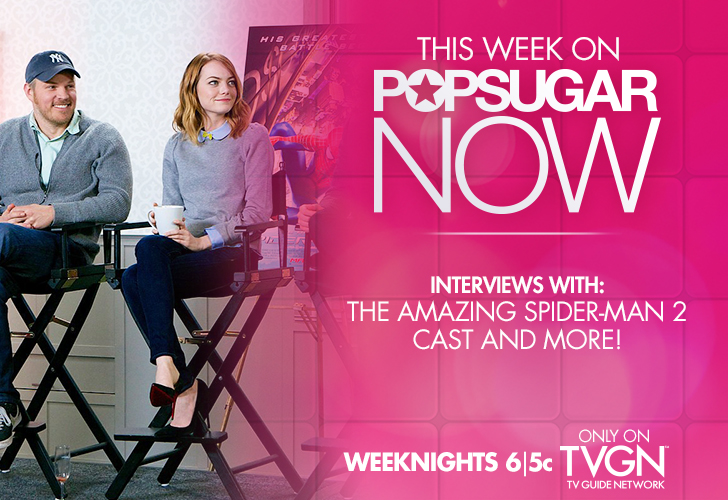 This week on POPSUGAR Now, we're gearing up for the release of The Amazing Spider-Man 2! Tune in to watch our sit-down with the whole cast, and see Andrew Garfield face off against Jamie Foxx in our own version of Pictionary. Plus, we'll also have an interview with Pretty Little Liars star Lucy Hale and a look back at Mean Girls to celebrate the 10th anniversary of the film.
Check below to find your TVGN channel!