POPSUGAR Now For March 20, 2014
Tonight on TVGN: We're Taking You to the Divergent Red Carpet Premiere!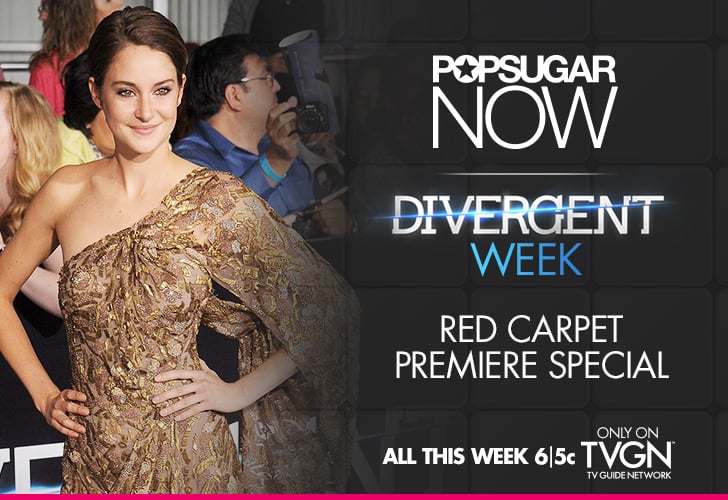 We hope you're red carpet ready, because tonight, we're taking you to the LA premiere of Divergent on POPSUGAR Now. Tune in to see all the gorgeous looks and watch for our interviews with the whole cast — including Kate Winslet! — where they talk about the movie and play our special game "Truth or Daunt."
Check below to find your TVGN channel!