POPSUGAR Now For Sept. 4, 2014
Today on POPSUGAR Now: Happy Birthday, Beyoncé!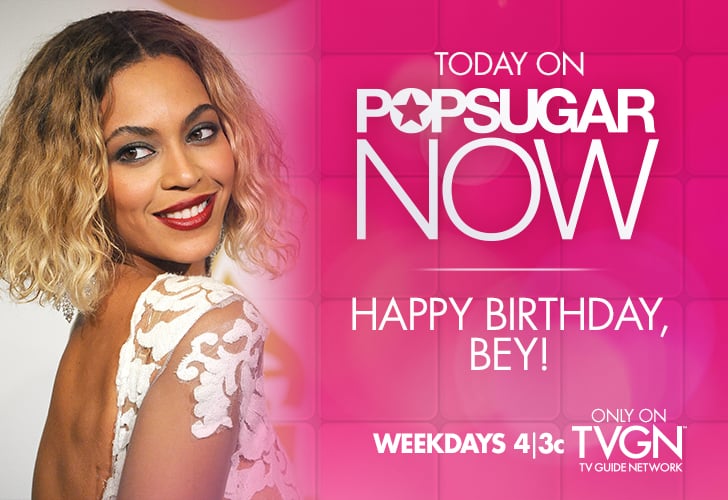 Beyoncé turns 33 today, and we're celebrating today on POPSUGAR Now! Plus, we sit down with John Hawkes and Will Forte to discuss their new movie Life of Crime and show you how to make your very own exfoliating cubes at home.
Check below to find your TVGN channel, and catch POPSUGAR Now at its new time, 4 p.m./3 p.m. Central!