POPSUGAR Now Week of Jan. 20, 2014
This Week on POPSUGAR Now: The That Awkward Moment Cast, Matt Damon, and More!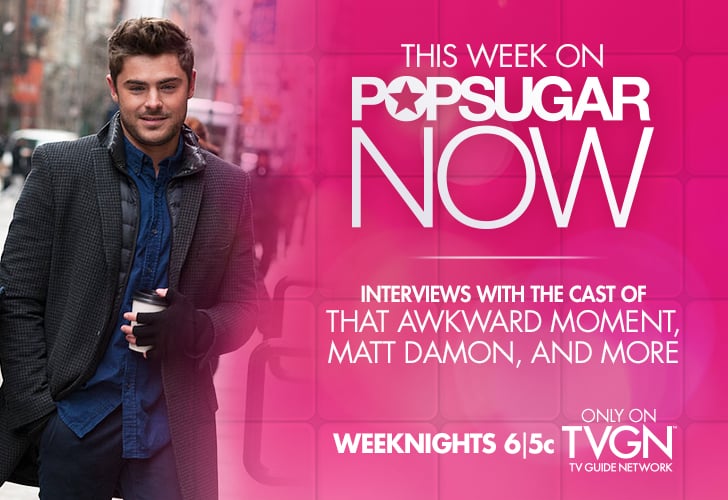 Things are about to get awkward on POPSUGAR Now with Zac Efron, Miles Teller, and Michael B. Jordan stopping by to promote their new movie That Awkward Moment. We'll also bring you all the must-see moments and fashion looks from the Grammys, plus a candid sit-down with Matt Damon about his new movie. Tune in weeknights at 6/5c on TVGN for everything you need to know in entertainment, style, and more.
Check below for your TVGN channel.