Patton Oswalt Quotes About His Wife at the 2016 Emmys
Patton Oswalt Dedicates His Emmys Win to His Late Wife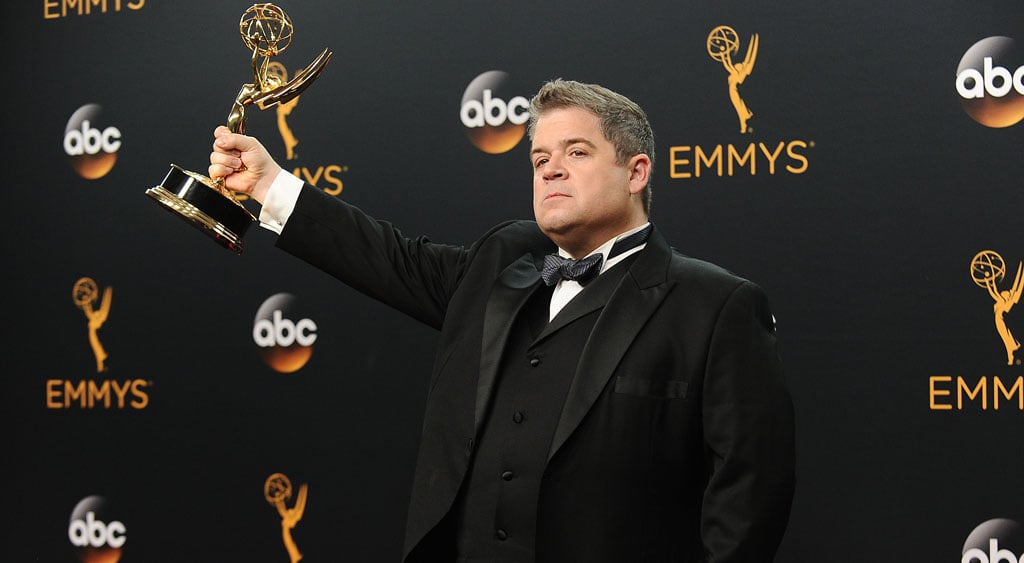 Patton Oswalt paid tribute to his late wife, Michelle McNamara, during his Emmys acceptance speech on Sunday night, but it was his words backstage that were the most heartbreaking. After taking home the award for outstanding writing for a variety special, the actor expanded on how bittersweet the moment is now that his partner, who died in her sleep nearly five months ago, is no longer with him.
"Every bit of growth that I've had in my career, especially in my writing and my performing, came because I met Michelle McNamara. Because I met and married this woman who just was so much wiser and self-actualized and aware of life than I was. I had convinced myself that I was aware and self-actualized and mature but then I met the real deal . . . to have that ripped out of my life the way that it has this year — I'm not trying to say that this is meaningless, but everything seems like the lights have been turned down 50 percent on everything since she's gone. It just going to be a long, long time before I can be the kind of person she made me again."
During his speech on stage, he briefly touched on the heartbreaking subject, telling the audience: "I want to share this with two people: one of them is my daughter, Alice, waiting at home. The other one is waiting somewhere else — I hope."