Pharrell Williams and Robin Thicke's Lawsuit
Things Aren't Looking Good For Pharrell and Robin Thicke's Lawsuit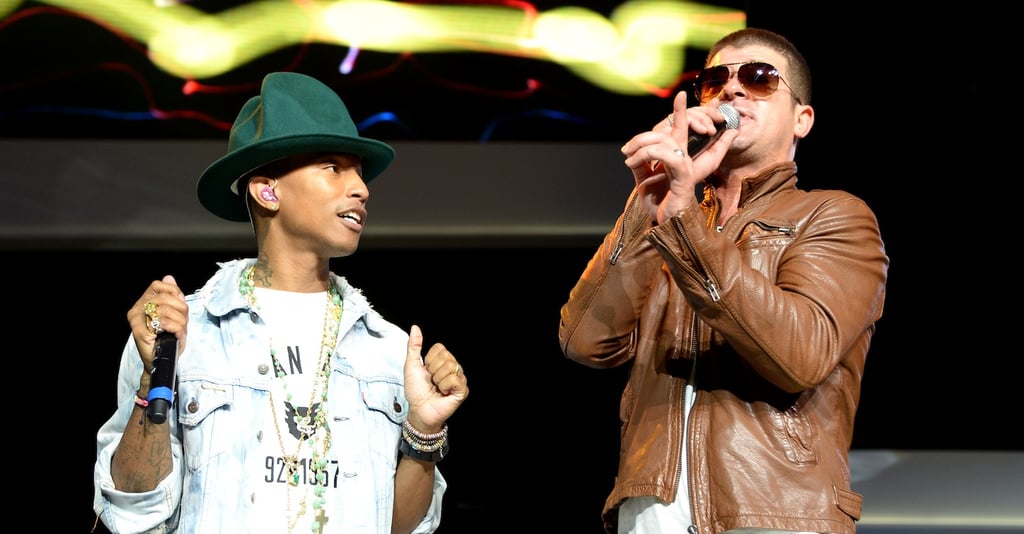 The verdict is clear: Pharrell Williams and Robin Thicke have lost the first round in a "Blurred Lines" lawsuit. The lawsuit, filed by Robin and Pharrell against the estate of Marvin Gaye, was a response to accusations by Marvin's family that their song infringed on his 1977 hit "Got to Give It Up." The family then filed a counter-suit, also alleging that another song of Thicke's was a rip-off.
On Thursday, a US District Court Judge denied Robin and Pharrell's motion for summary judgement, stating that there was sufficient evidence to move forward with the claims of Marvin's estate. The trial will take place on Feb. 10, 2015.
The trial is just the cherry on top of a difficult year for Robin, whose depositions from earlier in the year revealed his drug and alcohol use. His wife Paula Patton filed for divorce earlier this year also.