Pink and Carey Hart Wedding Facts
7 Fun Facts About Pink and Carey Hart's Destination Wedding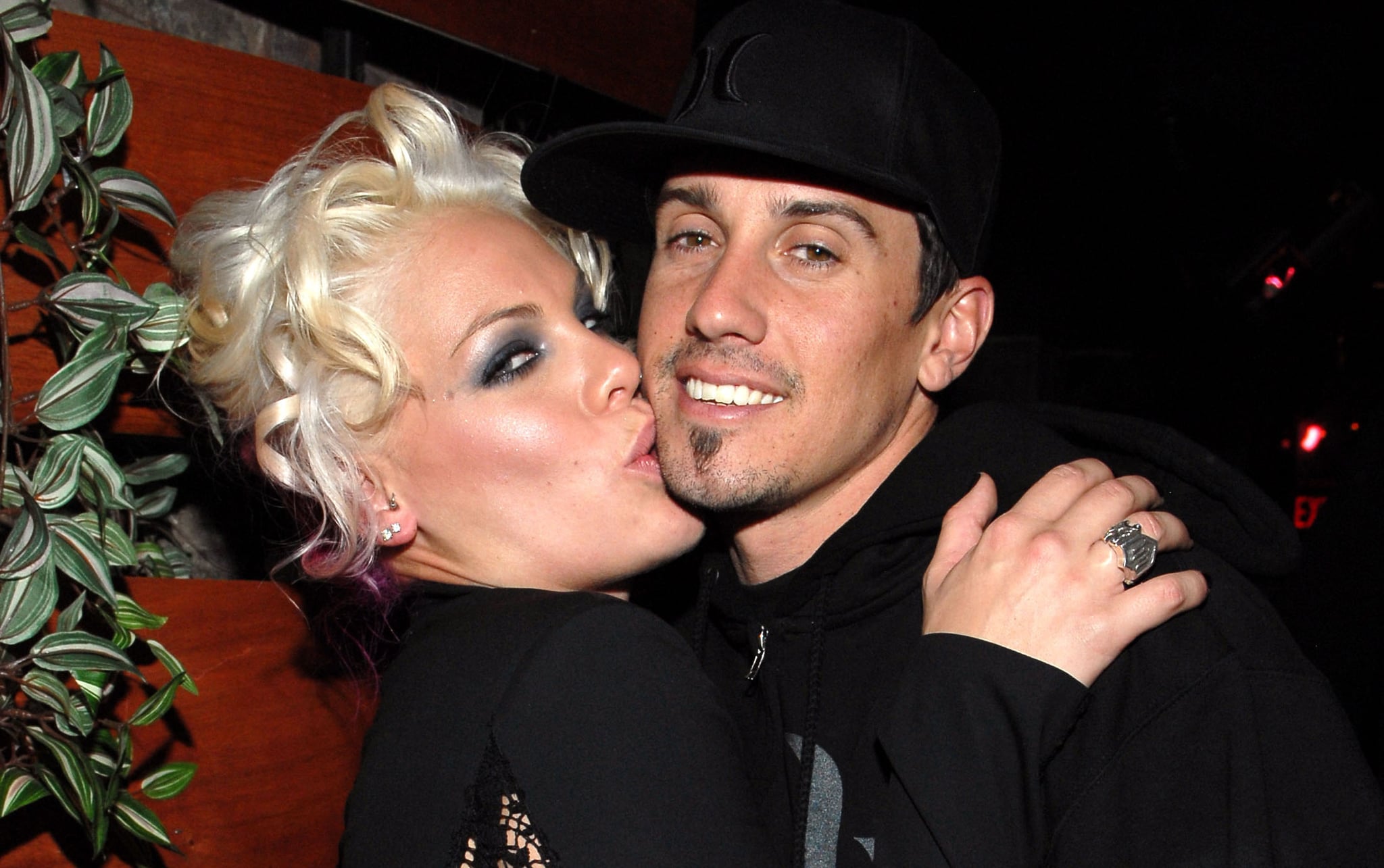 Pink and Carey Hart celebrated their 11th wedding anniversary back in January, but there are still a few things you probably don't know about their big day. For starters, the couple exchanged "I dos" in a nondenominational beach ceremony in Costa Rica. "We just love the beach, so we knew we wanted it to be at the beach," Pink told People in 2006. "We wanted it very fun and nontraditional. We're spiritual, but we're not religious. It was about being with our closest friends and family and having a very fun and loose party," Carey added. Keep reading for more fun facts.
Pink didn't wear a wedding dress. Instead, the singer opted for an ivory Monique Lhuillier top and skirt complete with a black sash tied around her waist. "I wanted to make Carey's heart stop for a second," Pink said.
It was an emotional ceremony. Pink and Carey shed tears as they read their handwritten vows on the beach at the Four Seasons Resort in Costa Rica in front of 140 guests, including pal Lisa Marie Presley. "Carey's friends are not exactly the fuzzy kind and they were crying," bridesmaid Amasetta Mudd told People. "It was so honest and emotional."
The lavish affair had its fair share of rock and roll. In addition to the wedding's 10,000 roses, Pink and Carey's first dance was to song a from Natural Born Killers. The wedding "was the best time ever," Pink gushed.
It was a three-day event. The couple kicked off the festivities with a luau and tons of mojitos. The next day, they had a rehearsal dinner and they closed out the weekend with a gorgeous wedding ceremony.
Pink's father made a beautiful speech. Pink's dad, James Moore, gave a toast to Pink and Carey after a slideshow with childhood photos of them was shown. "He said, 'I was trying to figure out who the heck would marry my daughter — and there he is!'" bridesmaid Shanique Jackson said. "He said, 'I couldn't imagine anyone more perfect for her.'"
Pink didn't perform. While the singer didn't perform, her hit "Love Song" (which she wrote for Carey) played in the background as they cut their cake, which was topped with a bride and groom popping a wheelie.
Pink and Carey were up all night. "[Pink] danced until 5 in the morning," her friend and makeup artist Billy B said. "She didn't leave once!"