Pink Response to Neil Portnow Quotes About Women Stepping Up
Pink Slams Recording Academy President For Saying Women Need to "Step Up" After Grammys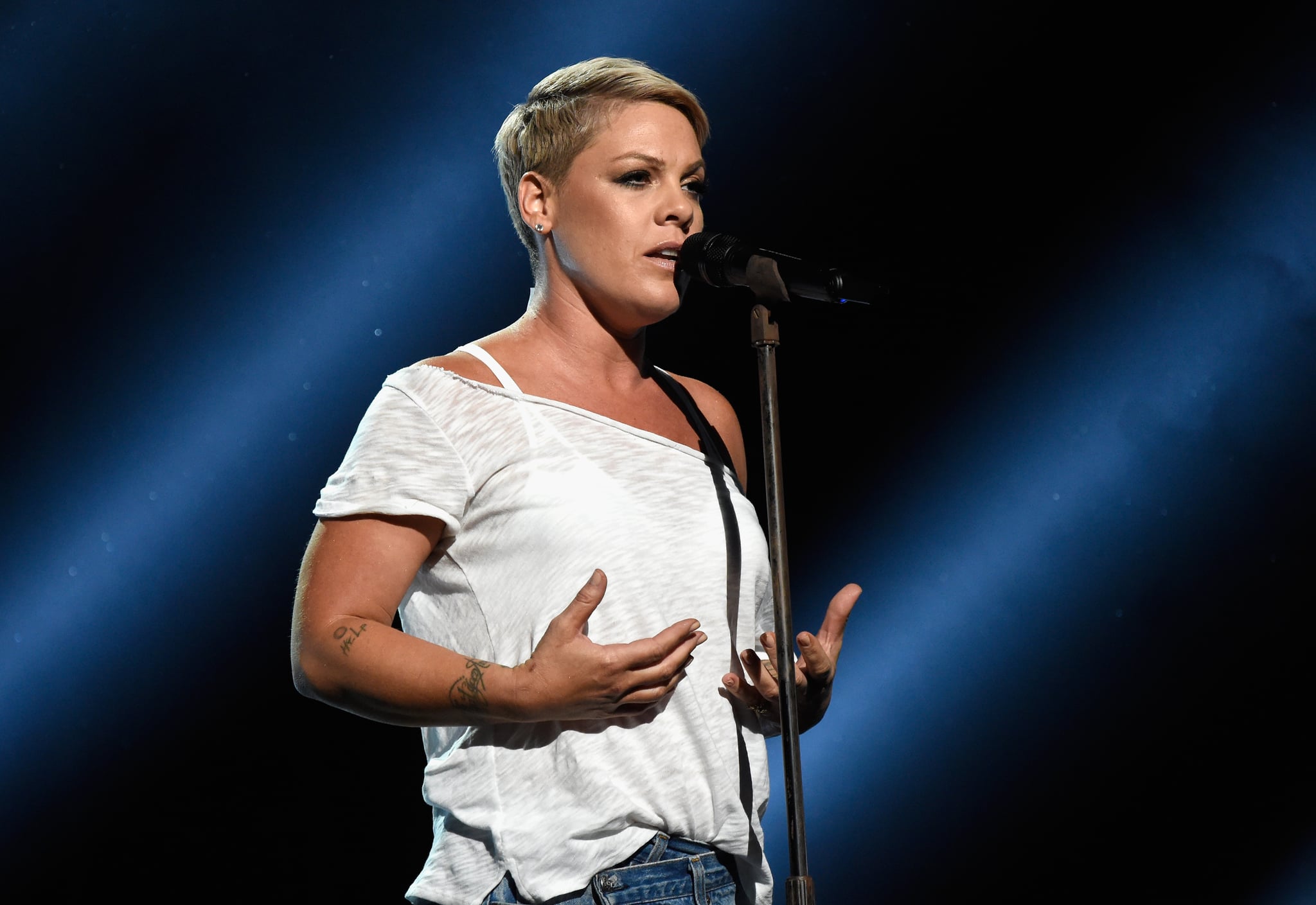 Pink is known (and loved) for speaking her mind, and that's exactly what she did following Recording Academy president Neil Portnow's controversial comment about women in music. After the Grammys received backlash for its limited number of female winners, Neil gave a halfhearted excuse, saying that female musicians simply need to "step up." Like many other Grammy nominees, Pink simply wasn't having it. In a handwritten note on Twitter, the "Wild Hearts" singer explained why that reasoning is completely bogus.
"Women in music don't need to 'step up' – women have been stepping since the beginning of time," she said. "Stepping up, and also stepping aside. Women OWNED music this year. They've been KILLING IT. And every year before this. When we celebrate and honor the talent and accomplishments of women, and how much women STEP UP every year, against all odds, we show the next generation of women and girls and boys and men what it means to be equal, and what it looks like to be fair."

Of course, this isn't the only inspiring thing she had to say about the Grammys. Following the award ceremony, Pink shared an overwhelming positive message after she lost best pop solo performance to Ed Sheeran, the only male nominated in the category. "We f*cking did that!" she captioned the collection of photos from her big night. "I sang my f*cking heart out for the cause, a song I wrote for the suffragette movement, barefoot in a white T-shirt and jeans. I lost my 19th Grammy nomination, I consoled another talented loser, whom I love, and I kept my feet on the ground (cause spectators like to dare me to.) y'all I'm so proud of myself I'm gonna buy myself a drink tonight. Perseverance. Perspective, gratitude."