Rachel Bilson Interview
12 Things You Probably Don't Know About Rachel Bilson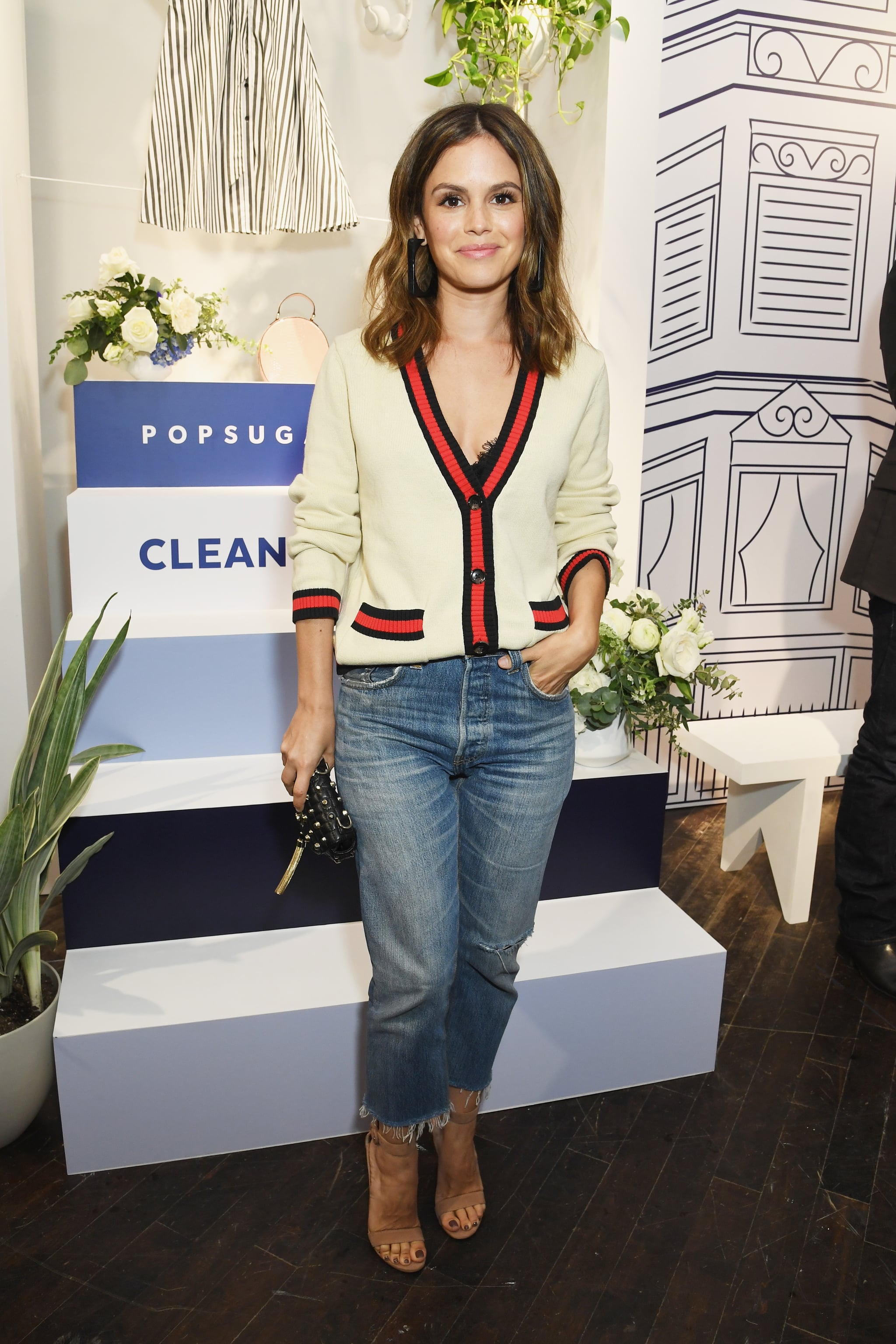 A lot has changed since The O.C. debuted 15 years ago, but Rachel Bilson's personal style has stayed consistently fresh and inspiring. We caught up with the 37-year-old actress at the launch event for the new POPSUGAR at Kohl's collection, where she paired a varsity cardigan from the line with boyfriend jeans and heels.
Bilson currently stars on ABC's Take Two, where she plays a private investigator and former TV star, while raising her 3-year-old daughter Briar Rose with her ex, Hayden Christensen. Here are 12 things you probably don't know about Rachel, including her first celebrity crush, her number one junk food, and her favorite pieces from the Kohl's collection.
How Rachel Bilson Powers Her Happy
What's you happy place?
In bed with my daughter.
What show are you currently binge-watching?
Bachelor in Paradise.
What's your favorite form of self-care?
Taking a bath.
What's your favorite junk food?
Flamin' Hot Cheetos.
What is your most prized possession?
My daughter.
What's your favorite thing to splurge on?
Food.
Who was your first celebrity crush?
Patrick Swayze.
What's your favorite curse word?
F*ck.
Dress or jumpsuit?
Jumpsuit.
Sweater or jean jacket?
Sweater.
What's your favorite piece from the Kohl's collection?
I do like this cardigan, [but] the jumpsuit is very cute because it's so easy and cute and comfortable to throw on, and as a mom, that's key.
What from this collection do you think Summer Roberts would wear?
I think she would wear all of it. It screams Summer!