Reactions to Justin Bieber's Arrest 2014
The Internet Is Going Nuts Over Bieber's Arrest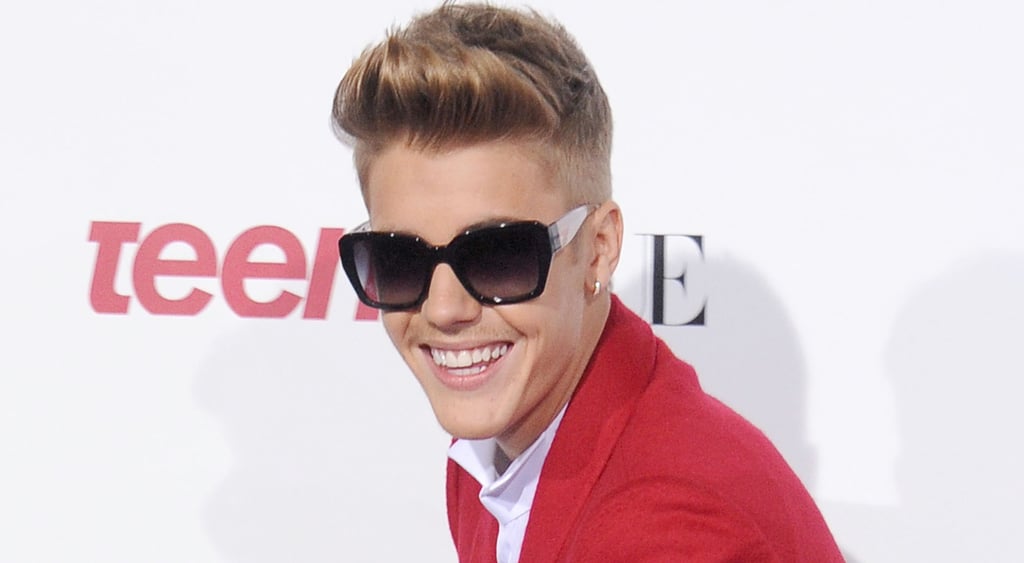 Following Justin Bieber's arrest on Thursday, the Internet was abuzz with memes, tweets, and pictures reacting to the news. Bieber's scandal made headlines after he was taken in for suspicion of DUI and drag racing in Miami Beach, FL, and his mugshot was released early Thursday morning. Despite the obviously sensitive nature of what's happened, a series of mugshot memes and Bieber-related tweets soon flooded the Internet, with everyone from Lena Dunham to Ellen DeGeneres chiming in on Twitter. While some people made jokes about the incident, others voiced their concern. The chaos was perfectly captured in Ryan Broderick's screenshot:
im living in hell pic.twitter.com/zFPH4CO2bv

— Ryan Broderick (@broderick) January 23, 2014
Take a look at all the reactions below.
Mugshot Talk
Nothing was the same. pic.twitter.com/9v74L8RrZM

— Myles Tanzer (@mylestanzer) January 23, 2014
Justin Bieber mugshot pic.twitter.com/sVAAY83zKU
He must be high... He thought he was at a Teen Beat photo shoot.

— Mario Lopez (@mariolopezviva) January 23, 2014
Does Justin Bieber remind anyone else of Miley in his mugshot? #separatedatbirth (thx @Julie_Delahaye for split!) pic.twitter.com/fc6BqmrjNH

— Michelle Johnson (@chelleajohnson) January 23, 2014
Celebrity Tweets
The only crazy part of Justin Bieber arrest is that he was "popping anti-depressants all day." Anti-depressants take like 3 months to work.

— Lena Dunham (@lenadunham) January 23, 2014
It's hard to hear all this news about @JustinBieber. I hope he makes his way to adulthood without him or anyone else getting hurt.

— Ellen DeGeneres (@EllenDeGeneres) January 23, 2014
I blame Kate McKinnon #Bieber http://t.co/wSDCqkf3wE

— Seth Meyers (@sethmeyers) January 23, 2014
Baby, baby, baby - ruh roh

— Zach Braff (@zachbraff) January 23, 2014
.@justinbieber You're acting like a real toaster strudel, kid! Get your head in the game.

— rob delaney (@robdelaney) January 23, 2014
Im starting to miss the young, adorable mop bucket peeing, house egging & strip club raging Bieber of 2013. #belieber #DUIeber

— RainnWilson (@rainnwilson) January 23, 2014
Doesn't Hollywood have any original ideas? I've seen this Bieber movie so many times.

— Michael Ian Black (@michaelianblack) January 23, 2014
anyhow as crazy as i am, I don't love laughing at downward spirals. you can love it though.

— christine teigen (@chrissyteigen) January 23, 2014