Rob Ford Enters Rehab
Troubled Toronto Mayor Rob Ford Enters Rehab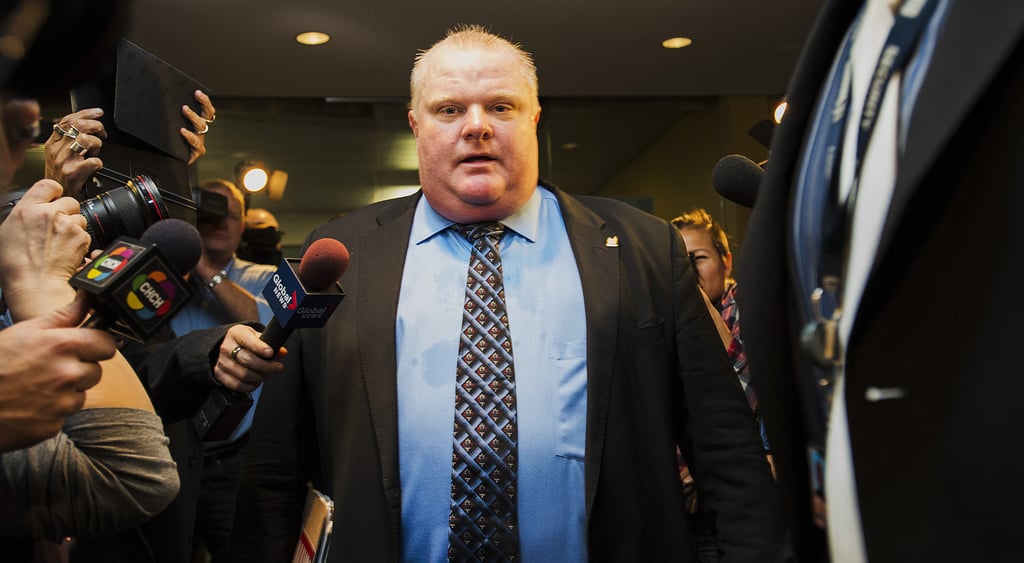 Controversial Toronto mayor Rob Ford has decided to enter rehab. Rob announced his decision through a Facebook post on Wednesday night, saying that he has "a problem with alcohol" and that he has "struggled with this for some time." The mayor's rehab announcement comes hot on the heels of new reports that he was caught on tape holding what looked like a crack pipe and that he had been going on wild partying binges — one of which involved Justin Bieber. According to reports, Rob ran into Justin and his entourage during a night out on March 15, where Justin jokingly asked if he had "brought any crack smoke."
The new crack tape is hardly the first drug accusation for Rob. In May 2013, a video surfaced showing Rob using what appeared to be crack. At the time, the mayor denied that he was doing anything unsavory but, in November, admitted that he had smoked crack in the past: "Am I an addict? No. Have I tried it? Um, probably in one of my drunken stupors, probably approximately one year ago."
In March, Jimmy Kimmel invited Rob onto Jimmy Kimmel Live following the mayor's trip to the Oscars. The interview quickly went viral as it showed Jimmy confronting Rob for his controversial behavior, including getting drunk on video and attempting to talk in a Jamaican accent. Rob sweated profusely as Jimmy grilled him, and, at one point, the host took out a tissue to dab the troubled mayor's forehead.
Source: Getty / Aaron Vincent Elkaim