Rob Kardashian Didn't Recognize Caitlyn Jenner
Kim Kardashian Shares Rob's Reaction to Caitlyn Jenner: "Who Is This Woman?"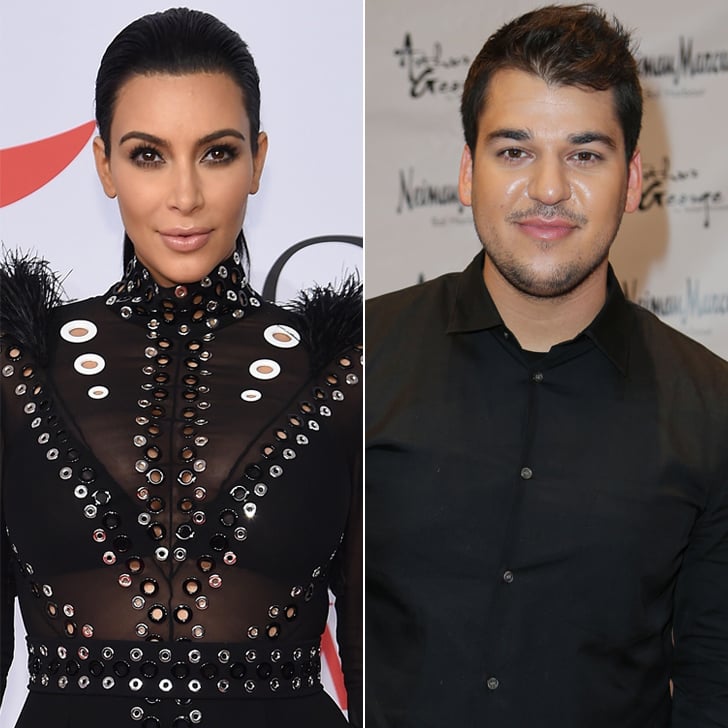 When Kim Kardashian hit the red carpet at the CFDA Awards on Monday, she talked about Caitlyn Jenner's Vanity Fair cover, saying her brother, Rob Kardashian, didn't recognize Caitlyn. Talking to Access Hollywood, Kim explained that she sent a picture of the cover in a group text, and Rob replied, "Kim, why are you sending me this? Who is this woman? And why do I care?" She laughed while telling the story, saying that Rob didn't know the photo shoot was happening, but once he realized who it was, "he was like, 'Oh my god! She's beautiful!'" Rob isn't the only one who thinks so — many members of the Kardashian-Jenner family showed their support for Caitlyn on social media, writing thoughtful messages on Twitter and Instagram. Check out some of the gorgeous pictures of Caitlyn Jenner, then see heartwarming celebrity reactions plus the most fascinating quotes from Caitlyn's Vanity Fair interview.