Robin Roberts Comes Out as Gay and Acknowledges Girlfriend
Robin Roberts Thanks Her Longtime Girlfriend on GMA
Robin Roberts talked about her longtime girlfriend, Amber Laign, for the first time on Good Morning America on Monday, sharing a photo of her female partner as she spoke about the support Amber gave her during "a very difficult year." The anchor, who battled a rare blood disorder, showed a picture from her niece's wedding in Louisiana, where she and Amber posed side by side.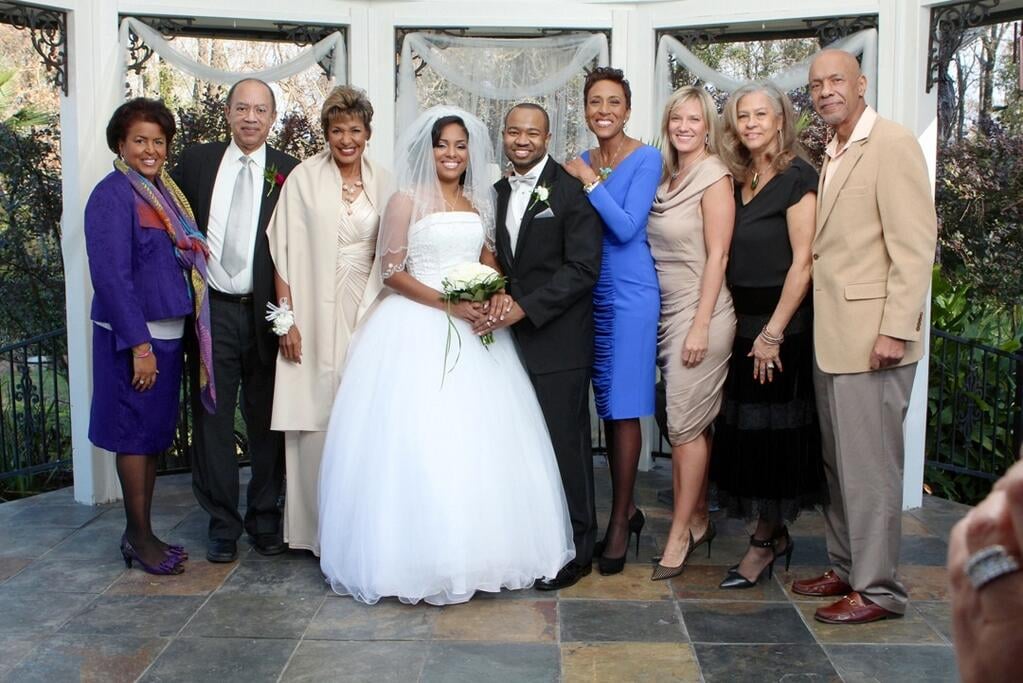 Robin also referred to her end-of-the-year Facebook post, which marked her first public acknowledgment of her girlfriend and sexuality. Speaking to her fellow anchors on GMA, Robin said, "I have never been happier and healthier than I am right now. And my year-end post was just full of gratitude and just telling everyone all that I'm grateful for, including my girlfriend Amber, who really loved me through a difficult year."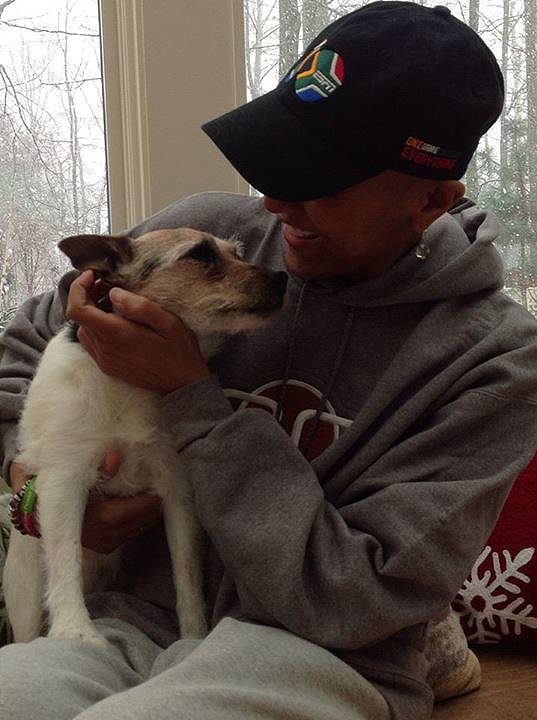 Robin's Dec. 29 Facebook post reflected on her big 2013 and thanked all her supporters, including Amber. "I am grateful for my entire family, my longtime girlfriend, Amber, and friends as we prepare to celebrate a glorious new year together," she wrote. Robin and Amber reportedly met through mutual friends and have been together for 10 years. While Robin's television career has made her a familiar face in American households, Amber leads a private life outside the limelight as a licensed massage therapist with her own private practice.
The Good Morning America anchor's note is significant for another reason, as she points out: "Hard to believe this was 1 year ago today . . . when I reached a critical milestone of 100 days post [bone marrow] transplant." Robin underwent the surgery after she was diagnosed with myelodysplastic syndrome, a rare blood disorder, in 2012. The health challenges forced her to take a break from the anchor chair to recover and give her immune system a boost.
As Robin prepares for 2014, she's "at peace and filled with joy and gratitude." Along with a photo with her dog, KJ, from last year, the journalist shared some advice in the form of a quote that comforts her: "If you are depressed, you are living in the past. If you are anxious, you are living in the future. If you are at peace, you are living in the present."