Ronan Farrow Tweet About Woody Allen
Ronan Farrow Calls Out Woody Allen For Abuse During the Golden Globes
Missed the Woody Allen tribute - did they put the part where a woman publicly confirmed he molested her at age 7 before or after Annie Hall?

— Ronan Farrow (@RonanFarrow) January 13, 2014
Woody Allen was honored at this year's Golden Globe Awards for his lifetime work. Diane Keaton, one of his original muses, accepted the Cecil B. DeMille Award on behalf of the director with a heartfelt speech that ended with her singing the classic Girl Scout song "Make New Friends, but Keep the Old." Yet at least one person was not in a friendly mood: Ronan Farrow, Woody Allen's son with his ex-partner Mia Farrow. Sunday night, Ronan tweeted out a serious message about Allen's alleged abuse, which was recently reported on again in a Vanity Fair article. In the piece, Woody's adopted daughter Dylan says: "I was cracking. I had to say something. I was seven. I was doing it because I was scared. I wanted it to stop."
It's not the first time Ronan has criticized Woody on social media. Back in 2012, he also tweeted about his family circumstances on Father's Day, taking a swipe at Woody for getting together with Ronan's adopted sister Soon-Yi Previn. Plus, last year rumors swirled that Frank Sinatra was Ronan's real father. Either way, it seems like there's no hope for a reconciliation between Woody and Ronan.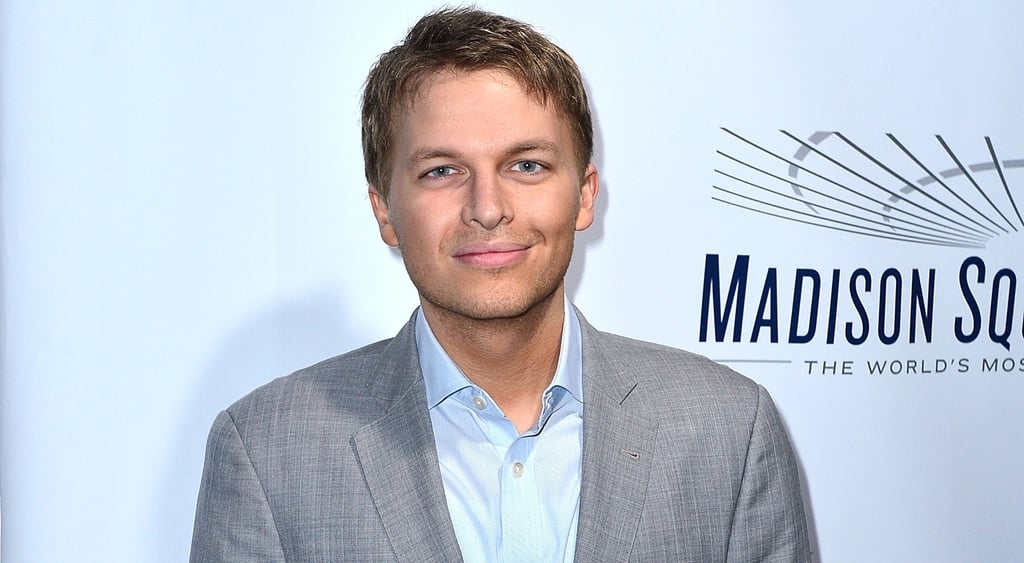 Mia Farrow also weighed in when the Woody tribute came on.
Time to grab some icecream & switch over to #GIRLS

— mia farrow (@MiaFarrow) January 13, 2014