Ronan Farrow Writes About the Woody Allen Scandal
Ronan Farrow Just Called Out Kristen Stewart and More For Supporting His Father, Woody Allen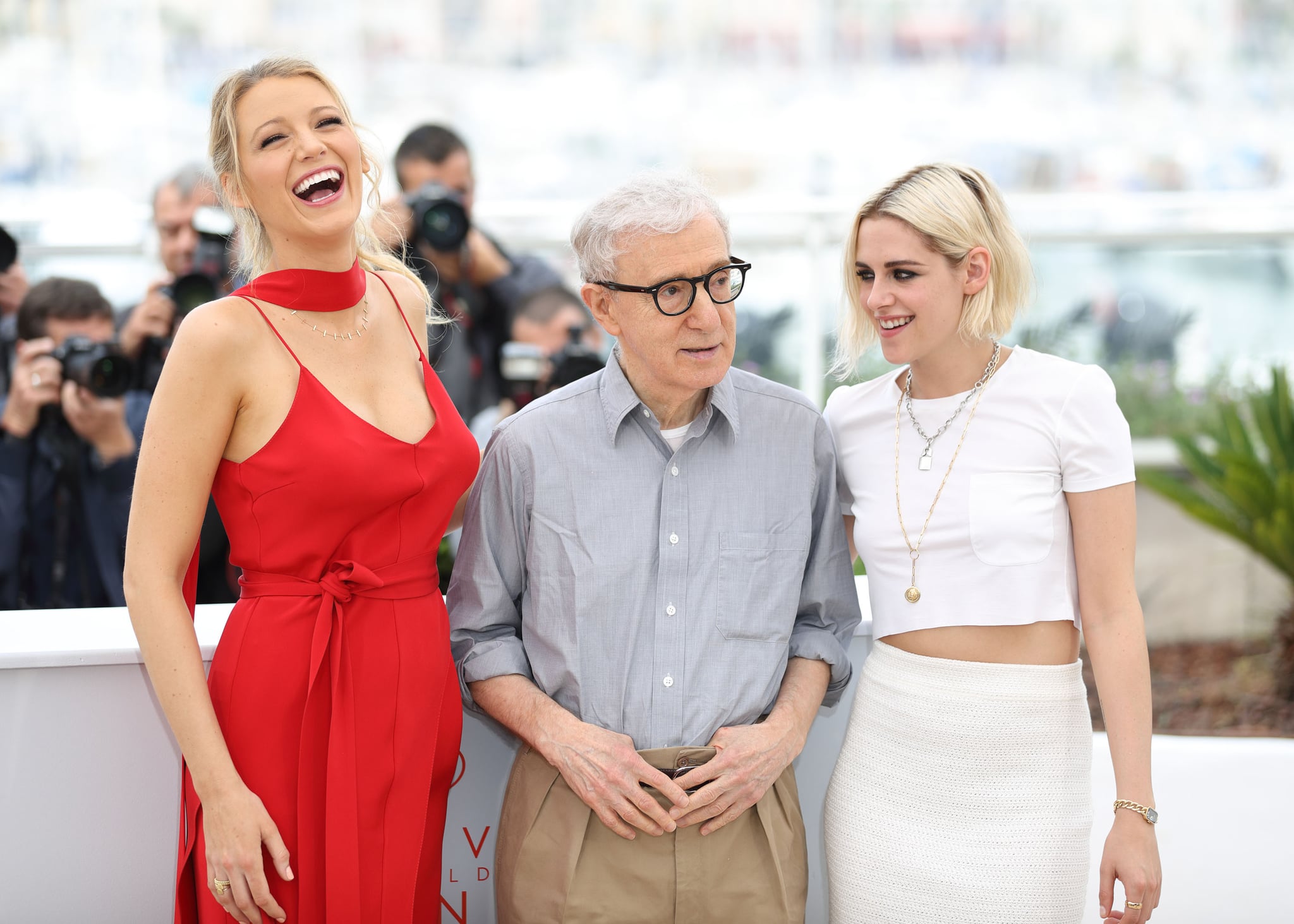 Ronan Farrow is done turning a blind eye to allegations against his father, and he's hoping Hollywood will finally stand behind him. Farrow, the son of Woody Allen and Mia Farrow, wrote a guest column for The Hollywood Reporter on Tuesday, dropping some major bombshells about the case against Woody and calling on fellow journalists to finally take Allen to task for the accusations of sexual assault against Farrow's sister Dylan. In case you don't remember, she penned an open letter for The New York Times in 2014 about her inappropriate relationship with her famous father, and Allen denied the allegations in the same publication days later.
With Allen's latest film, Café Society, premiering at Cannes this week, Farrow has picked an opportune time to voice his support for his sister. Here are some of the highlights from the enlightening piece:
He has always been troubled by his father's "strange" behavior: "This was always true as a brother who trusted her, and, even at 5 years old, was troubled by our father's strange behavior around her: climbing into her bed in the middle of the night, forcing her to suck his thumb — behavior that had prompted him to enter into therapy focused on his inappropriate conduct with children prior to the allegations."
He details exactly what happened in 1993: "The prosecutor met with my mother and sister. Dylan already was deeply traumatized — by the assault and the subsequent legal battle that forced her to repeat the story over and over again. (And she did tell her story repeatedly, without inconsistency, despite the emotional toll it took on her.) The longer that battle, the more grotesque the media circus surrounding my family grew. My mother and the prosecutor decided not to subject my sister to more years of mayhem. In a rare step, the prosecutor announced publicly that he had 'probable cause' to prosecute Allen, and attributed the decision not to do so to 'the fragility of the child victim.'"
He calls out Allen's stars for standing by him and the media for not asking the tough questions: "Tonight, the Cannes Film Festival kicks off with a new Woody Allen film. There will be press conferences and a red-carpet walk by my father and his wife (my sister). He'll have his stars at his side — Kristen Stewart, Blake Lively, Steve Carell, Jesse Eisenberg. They can trust that the press won't ask them the tough questions. It's not the time, it's not the place, it's just not done . . . That kind of silence isn't just wrong. It's dangerous. It sends a message to victims that it's not worth the anguish of coming forward. It sends a message about who we are as a society, what we'll overlook, who we'll ignore, who matters and who doesn't."
Woody Allen's PR machine is all-powerful: "Every day, colleagues at news organizations forwarded me the emails blasted out by Allen's powerful publicist, who had years earlier orchestrated a robust publicity campaign to validate my father's sexual relationship with another one of my siblings. Those emails featured talking points ready-made to be converted into stories, complete with validators on offer — therapists, lawyers, friends, anyone willing to label a young woman confronting a powerful man as crazy, coached, vindictive. At first, they linked to blogs, then to high-profile outlets repeating the talking points — a self-perpetuating spin machine . . . The open CC list on those emails revealed reporters at every major outlet with whom that publicist shared relationships — and mutual benefit, given her firm's starry client list, from Will Smith to Meryl Streep. Reporters on the receiving end of this kind of PR blitz have to wonder if deviating from the talking points might jeopardize their access to all the other A-list clients."
Farrow calls out several outlets for burying stories about Allen or writing stories that praise him: "An editor at the Los Angeles Times sought to publish her letter with an accompanying, deeply fact-checked timeline of events, but his bosses killed it before it ran. The editor called me, distraught, since I'd written for them in the past. There were too many relationships at stake. It was too hot for them. He fought hard for it . . . On May 4, The Hollywood Reporter published a cover interview with Woody Allen, quirky auteur. To me it is a sterling example of how not to talk about sexual assault. Dylan's allegations are never raised in the interview and receive only a parenthetical mention — an inaccurate reference to charges being 'dropped.'"
Read the whole column from THR here.