Sarah Palin Responds to PETA
Sarah Palin Lashes Out at PETA Over Controversial Dog Photo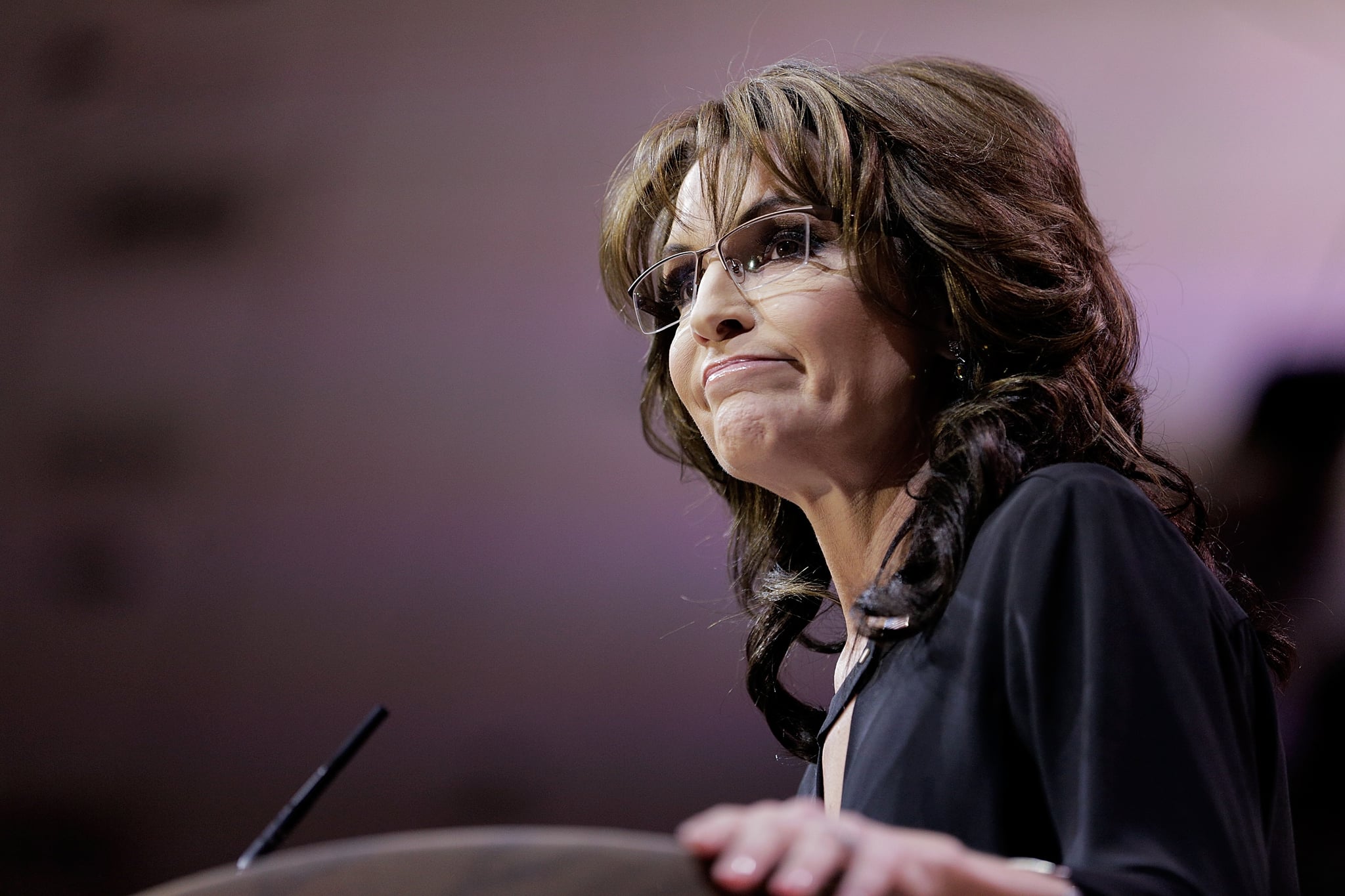 Sarah Palin is lashing out at PETA after a picture she shared of her son Trig standing on their family's dog drew intense criticism online. On Thursday, Sarah shared a series of snaps showing Trig stepping onto their dog, Jill Hadassah, and was instantly criticized in her Facebook's comment section by many people who claimed that she was allowing her youngest child to abuse their dog. PETA released a statement, calling the post "inappropriate," adding, "Then again, PETA, along with everyone else, is used to the hard-hearted, seeming obliviousness of this bizarrely callous woman."
Never one to back down from a fight, Sarah lashed out in a long tirade on Saturday, directing much of her anger toward PETA, calling the organization hypocritical for supporting Ellen DeGeneres, who had apparently shared a similar photo of a child standing on a dog, and President Barack Obama, whom she claims said that he "enjoyed eating dead dog meat." (Obama wrote in Dreams From My Father that he tried dog meat while living in Indonesia.) Read her entire post below.
PETA responded to Sarah's post, saying, "PETA simply believes that people shouldn't step on dogs, and judging by the reaction that we've seen . . . we're far from alone in that belief. We have no reason to believe that the Palin companion animals aren't ordinarily pampered, and we wish the entire family a peaceful and humane 2015."