Shailene Woodley Interview in Vanity Fair | July 2014
Why Shailene Woodley Almost Wasn't in Divergent or TFIOS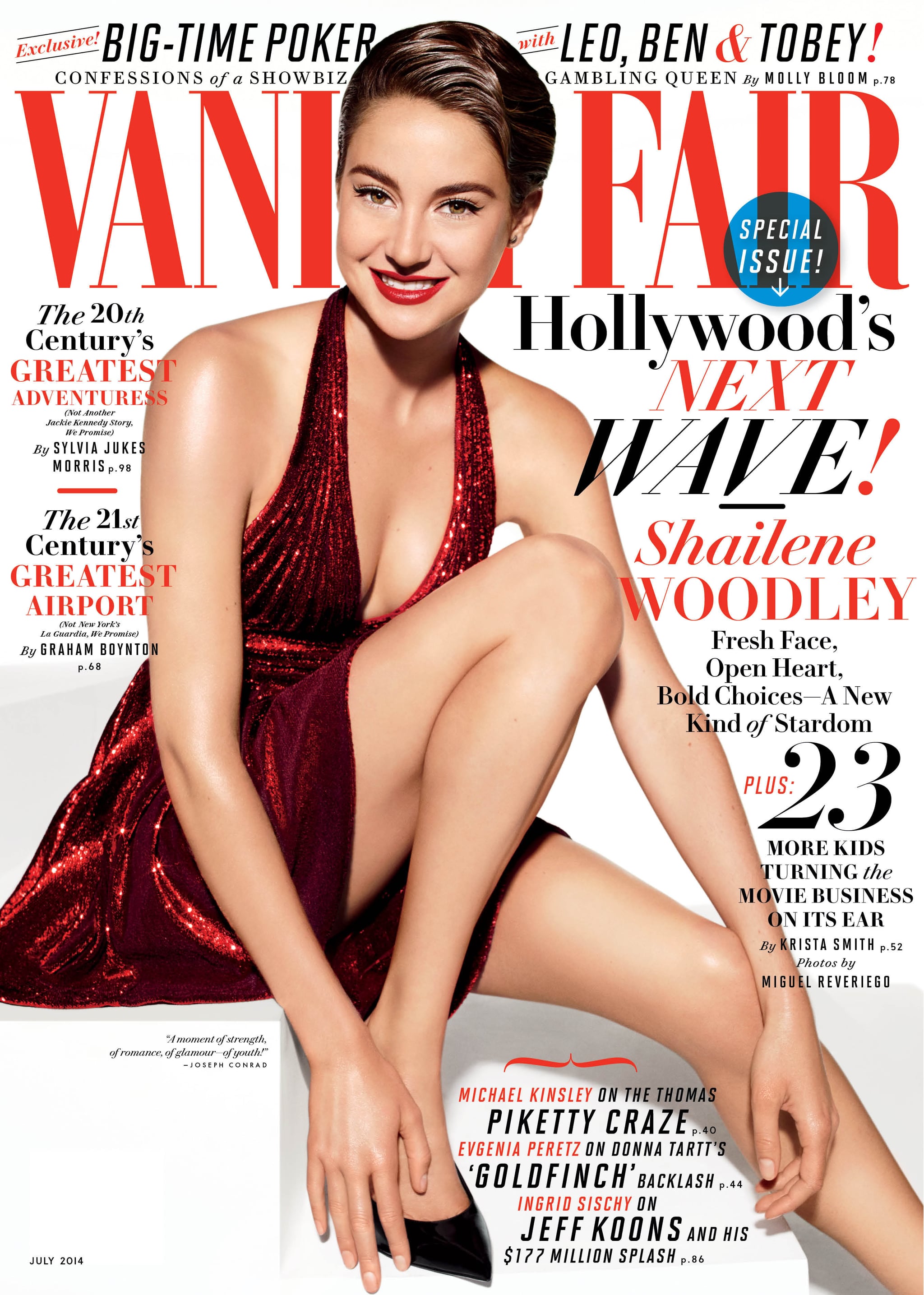 Shailene Woodley is having an incredible year after the box office success of Divergent and The Fault in Our Stars, but all of it almost didn't happen. After finishing The Descendants in 2011, she thought about quitting acting. "Somebody came to me and said, 'I can't wait to see what you do next.' I took that as pressure — that I had to live up to somebody else's expectations," Shailene recalled to Vanity Fair in her July cover story. "There were a few months where I was like, 'I don't want to act anymore.' And then I got over it and realized it's none of my business what other people think of me."
One of the reasons she decided to stay in the industry was because of her costar George Clooney, whom she calls an "angel" in her life. The feeling is mutual for George, who told Vanity Fair that "Shailene can do whatever she wants. If she wants to be a movie star, she has it. If she wants to change the world, she will. Her talent and kindness go hand in hand." In fact, he thinks she'll be a star for decades to come. "We'll be talking about Shailene Woodley 40 years from now," George added. "I've never seen anyone so young that has so much together."
If Shailene has it her way, George will continue influencing her career for years to come, too. She also formed a strong bond with Miles Teller, whom she costarred with in The Spectacular Now and Divergent, and plans to keep him close by. "I look at Miles and, like, I'm sort of Julia Roberts in the same way she is to George. Their relationship I could see being our relationship in 20 years, and that really is special." With that being said, when it comes to dating actors? Maybe, maybe not. "I'm never going to say never. I love acting, but I also really love nature and most actors don't want to get dirty."
For more from Shailene's cover story, including how she worried about being "awful" after she was cut from The Amazing Spider-Man 2, pick up Vanity Fair on newsstands June 16.
Source: Vanity Fair / Miguel Reveriego; Front Page