Shawn Mendes's Net Worth
Shawn Mendes Is Officially the Youngest Celeb on This Year's Forbes List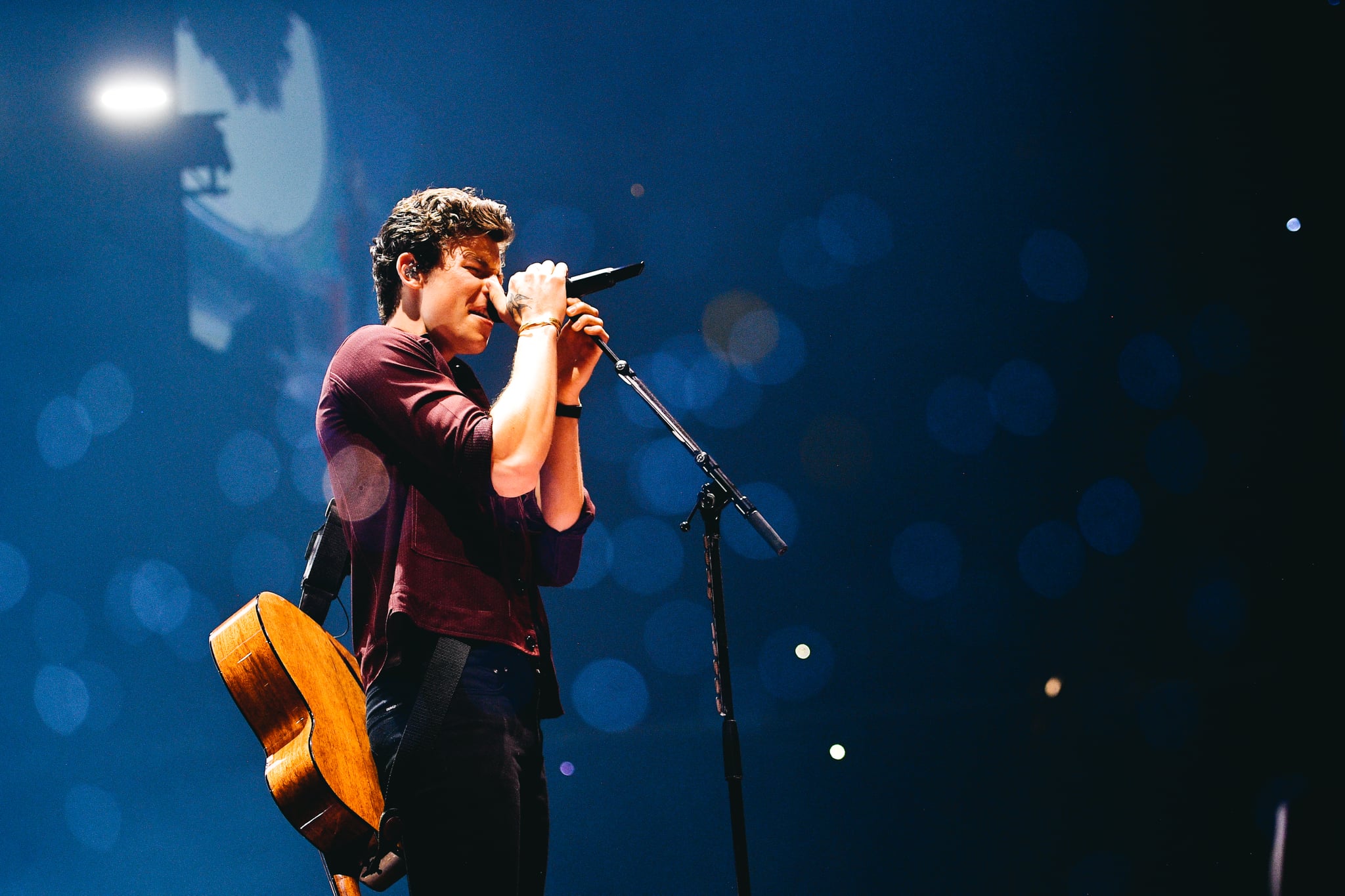 Singer-songwriter Shawn Mendes can't even legally drink yet, but he's blown pretty much every other 20-year-old out of the water with his amazing professional achievements and his impressive net worth of $38 million. After starting out as small as one can get — as a viral star on the now-defunct app Vine — Shawn has earned enough money to put him in the top echelon of entertainers in the world today.
According to Forbes, Shawn's earnings from the past year have been a whopping $38 million. This enormous number puts him on the magazine's list of the 100 highest paid celebrities in the world for 2019. On that list, he comes in relatively low, at number 98, just behind football player Brandin Cooks and ahead of music icon Celine Dion. He's in pretty good company, though: other stars with nearly the same income for the same time period include Kendrick Lamar, Calvin Harris, and the Zac Brown Band.
There's one record, though, that belongs to Shawn alone. He's the youngest person on that list of 100 highest earning entertainers, which encompasses performers in the entertainment industries (music, movies, etc.) as well as professional athletes. The next youngest is Kylie Jenner, who's on the list at the age of 21. Out of all the top 10 youngest on the list, only three aren't athletes: Shawn, Kylie, and Ariana Grande.
As you probably can guess, the majority of Shawn's income came from his music, both in music sales and touring. Back in 2017, Shawn made his first major tour with the Illuminate tour, which grossed well over $32 million, per Billboard. His 2019 tour, simply titled Shawn Mendes: The Tour, more than doubled those grosses: Billboard reported that tour receipts totaled over $75 million in gross earnings. Of course, that doesn't all go to Shawn — there are a lot of people and venues that need to be paid! — but it definitely contributed a huge chunk to the pop star's earnings.
Cosmopolitan also reports the enormous chunk of change brought in by Shawn's actual digital music sales: $16.5 million! His most recent album, the self-titled Shawn Mendes, debuted at No. 1 on the Billboard charts with 182,000 album-equivalent units (including 142,000 pure album sales). This actually signified yet another milestone for Shawn: he became the third-youngest artist ever to debut with three consecutive No. 1 albums, behind only Miley Cyrus and Justin Bieber. Both of his previous albums, Handwritten and Illuminate, also debuted atop the charts, and Shawn's third album has yet to surpass Illuminate as his biggest album to date.
Like many stars, Shawn also pulls in significant earnings from endorsement deals, Forbes reports. With his massive online following, he's the ideal spokesperson for brands such as Emporio Armani, Smile Direct Club, and Calvin Klein. His Calvin Klein ads, part of a celeb series that also featured Noah Centineo, Billie Eilish, and Chika Oranika, quickly went viral when the sexy ad campaign debuted in February. Given his major continued successes, we wouldn't be surprised if more endorsement deals and more major earnings are just on the horizon for Shawn!