Shia LaBeouf Arrested on Broadway June 2014
Shia LaBeouf Arrested For Drunken Behavior, Threatening Police at Broadway Show
Shia LaBeouf was arrested in NYC on Thursday night for being disruptive, loud, and smoking in the middle of a performance of the Broadway production of Cabaret, which stars Michelle Williams and Alan Cumming. Police say Shia was drunk and reacted violently to the arrest, threatening officers and using obscene language. He has been charged with two counts of disorderly conduct and one count of criminal trespassing.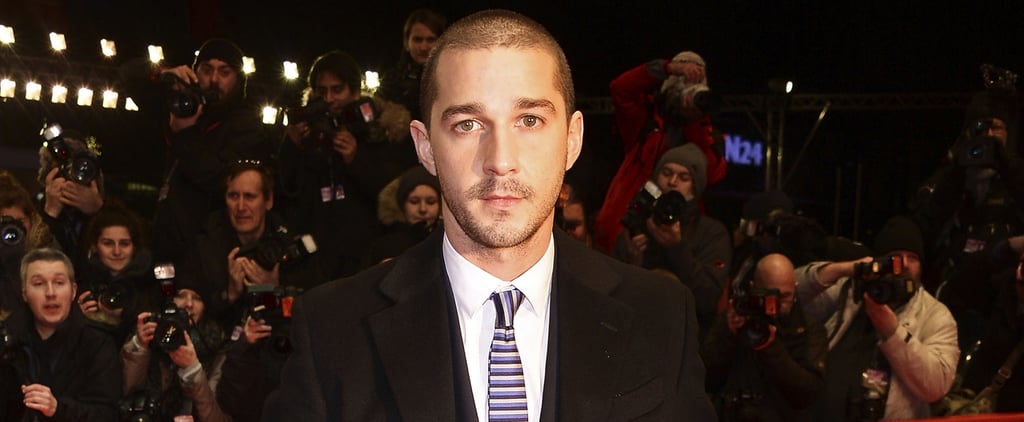 One theatergoer tweeted that he saw a tearful Shia outside following the disturbance, surrounded by officers.
Just saw Shia LaBeouf in handcuffs in tears surrounded by 6 police officers outside of CABARET the musical. Oh New York, u is a crazy bitch

— Benj Pasek (@benjpasek) June 27, 2014
The 28-year-old Transformers actor has attracted attention for erratic behavior in recent months. In January, footage of him headbutting a man in a London pub circulated. In February, he wore a paper bag with the words "I am not famous anymore" to a premiere of his film Nymphomaniac in Berlin, and he staged a similar "performance art" piece at an art gallery in LA shortly after. His representatives have yet to comment on the news.