Sofia Vergara Talks About Joe Manganiello Being The One
Sofia Vergara Reveals How She Knew That Joe Manganiello Was "The One"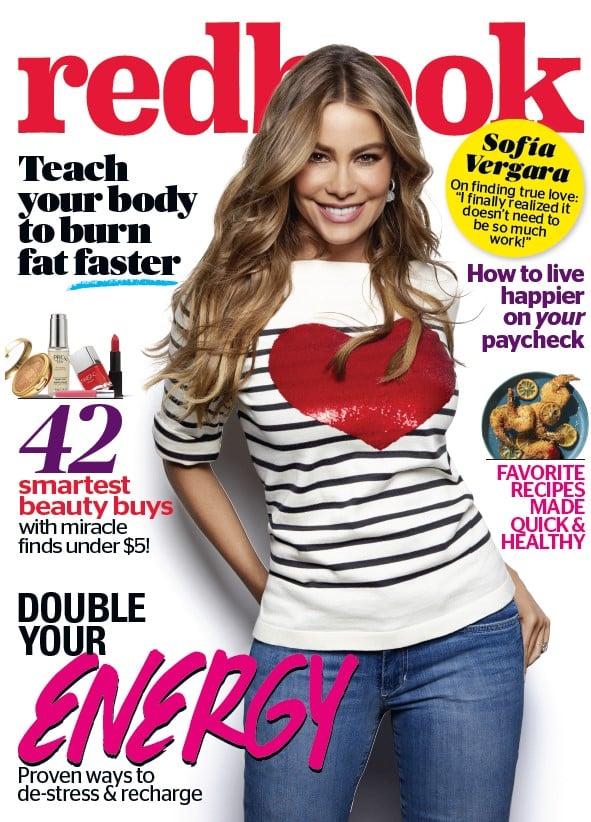 Sofia Vergara has been all smiles lately as she and her fiancé, Joe Manganiello, get ready to say "I do," and she couldn't help but gush to Redbook magazine about how bright their future looks. Sofia, who looks gorgeous on its June cover, revealed that she knew Joe was the one for her when their relationship proved to be more of a breeze than a burden. "I finally realized that relationships don't need to be so much work," she said. "Ever since we met, it's been so easy. I'm very suspicious. I'm like, 'It's not normal that we've been together for nine months and we haven't had a big fight or anything.'"
The couple, who
celebrated their engagement party in NYC on May 8, could also be expanding their family in the near future. When asked about having kids, Sofia told Redbook, "Joe is younger than me. He's 38. He's never had kids. How am I going to say no? I tell him if we're going to do this, we have to do it, like, now, because I don't want to be 50 with a baby." See Sofia's full interview in the link above, then check out her impromptu bachelorette party on The Ellen DeGeneres Show earlier this month.