Sophie Turner Facts
Even Game of Thrones Superfans Might Not Know These Facts About Sophie Turner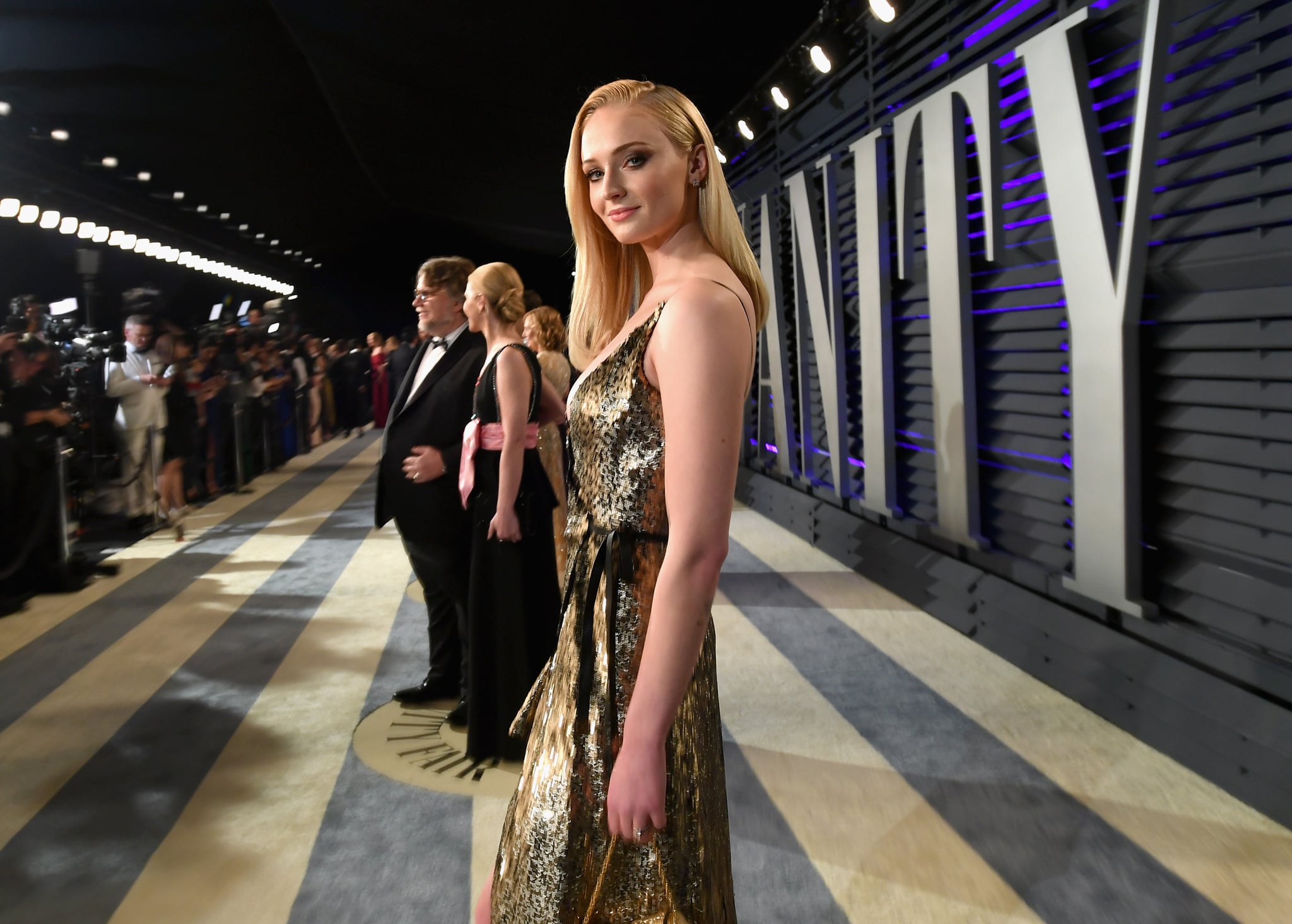 Image Source: Getty / Mike Coppola
There's no doubt that Game of Thrones, over the course of the last eight years, has turned its cast of mostly unknown leading actors into bonafide A-list stars. Among the biggest breakouts of the series is Sophie Turner, who was just 14 years old when she began filming her first scenes as Sansa Stark in 2010. Because she's been in the spotlight for most of her young-adult life, it feels like we know everything about her, from her fashion sense to her love life and more. But there's probably still a few things you might not know about her!
Sophie was born in 1996 and grew up in Warwickshire, England, with her family. She began acting with a local theater company, the Playbox Theatre, when she was just 3 years old.
If it weren't for her drama teacher, Sophie might never have become Sansa Stark! She told The Hollywood Reporter how her drama teacher "just threw in me with a bunch of my other friends and we all auditioned together" when the Game of Thrones casting search came to their school. It was her mother, though, who broke the good news to her. "My mom woke me up one morning and was like, 'Good morning, Sansa,'" she recalled. "I woke up and was like, [in disbelief] 'No!!!' and just started crying. It was a really good day."
She adopted the dog that played Sansa's direwolf, Lady! Way back in the first season, "Lady" was killed in the show after a cruel command from Cersei forced Ned to execute his daughter's beloved pet. But Sophie had already bonded with Zunni, the Northern Inuit Dog who played Lady. Once filming was done, Zunni needed to be rehomed, so Sophie and her family stepped in and adopted her!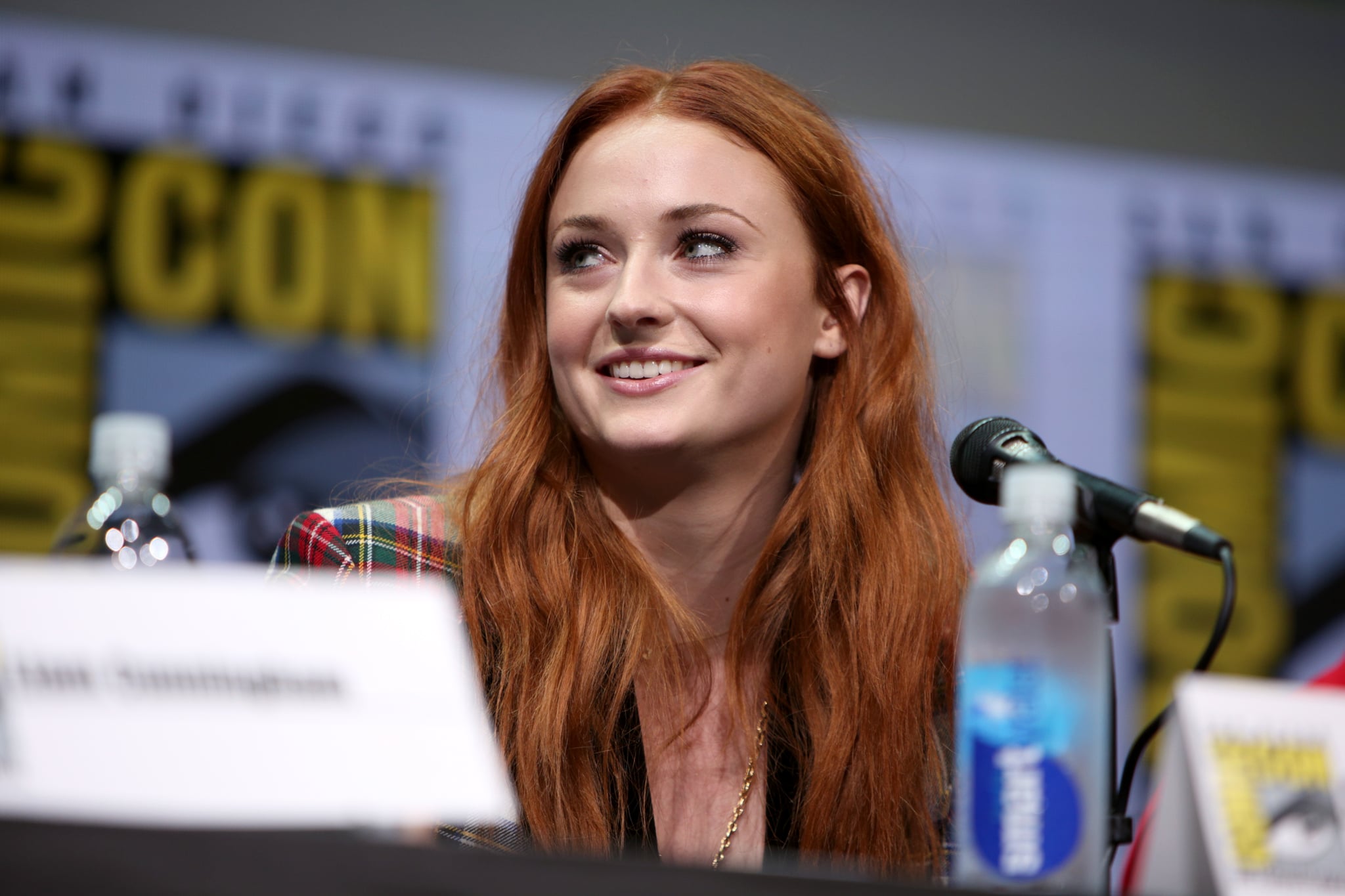 Image Source: Getty / FilmMagic
Although her most famous characters — Sansa Stark and Jean Grey — are redheads, Turner herself is actually naturally blond. She told Elle that she actually prefers her blond hair, so much so that she began wearing a wig to play Sansa starting in season seven instead of dying her own hair. "Red, it's a gorgeous color but I always want to style it one way: classic, waves. I feel so comfortable being blonde and much more like a 'cool girl,'" she explained.
Her costumes on Game of Thrones are elaborate, but in her real life, Sophie told InStyle that she prefers to just be comfortable. "My favorite designer is [Louis Vuitton creative director] Nicolas Ghesquière. His aesthetics and his shapes are so amazing, and he incorporates so many different eras into his clothing. But in my normal life I like to wear more tomboyish things. I like Opening Ceremony and a lot of men's shirts and hoodies. I think it's way cooler to be effortless." She takes a similar attitude to her makeup off screen, too: "I'll put on a bit of mascara and conceal my spots. In a job where you're constantly wearing makeup and having your hair done, it's nice to be plain and free."
Sophie was a twin before she was born, but her twin didn't survive to full term, according to an interview with Marie Claire.
Unlike many other young actors, Sophie doesn't come from a showbiz family. Her Marie Claire feature also revealed that her mother is an elementary school teacher, while her father works at a pallet distribution company.
Sophie has an unusual phobia: drains. And she has an even more unusual way of trying to deal with it. "I have a phobia of walking over drains — it freaks me out. I don't know what it is, but I get so nervous whenever I see one. Someone once told me to say the word 'onions' when I walk over one and it will reverse the curse. So now I say it every time. I guess it's a superstition thing, but it helps."