Target Must Have Box Reveal 2015
The POPSUGAR + Target Must Have Box Revealed!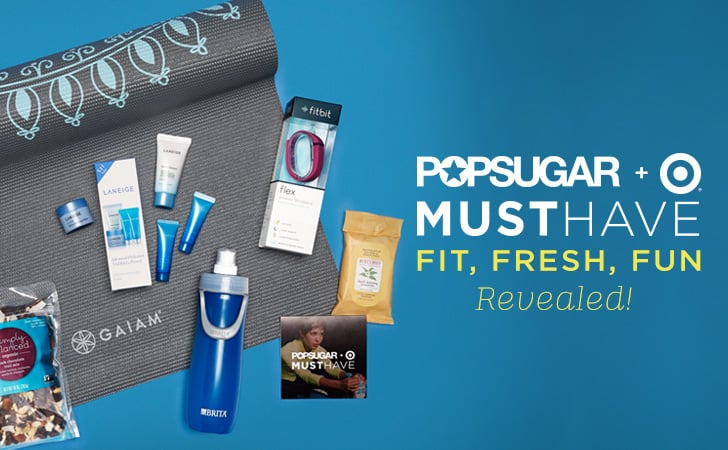 POPSUGAR Must Have and Target collaborated to bring you everything you needed to make 2015 your healthiest yet. We hope you enjoy these fun fitness finds and fresh beauty essentials that will keep you energized and happy for the new year and beyond!
Stay tuned for more special POPSUGAR Must Have collaborations! Not a Must Have subscriber? Sign up now and get POPSUGAR Must Have delivered right to your door.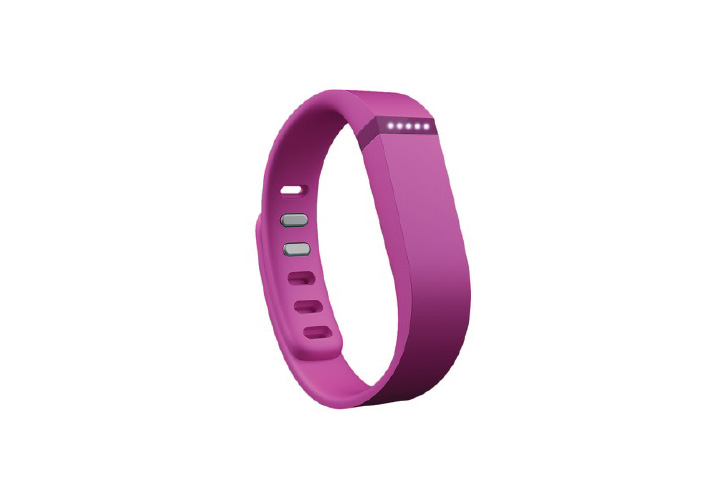 Must Have Fitness
Fitbit Flex Wireless Activity & Sleep Tracker
Flex by Fitbit does it all — you can track your activity level, sleep quality, calories burned, and distance traveled in one slim device. The lightweight fitness tracker is a fun way to stay motivated and reach your personal goals for the new year!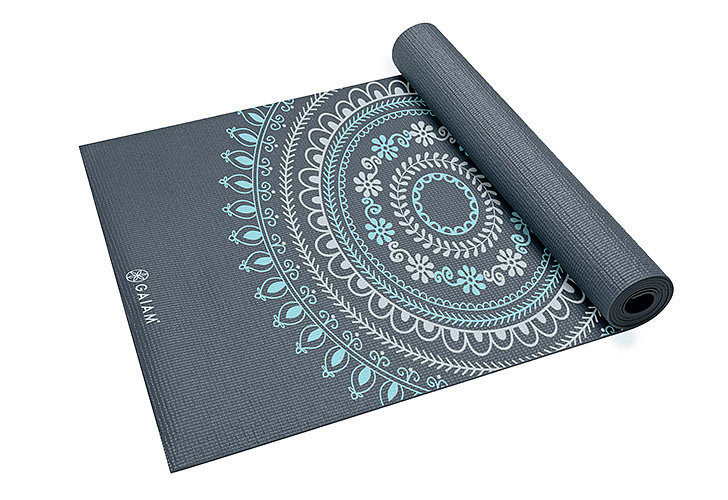 Must Have Fitness
Gaiam Icy Marrakesh Yoga Mat 3MM
Improve your flexibility and balance by practicing on Gaiam's textured non-slip yoga mat. The lightweight yet durable feel will give you even more motivation to step onto the mat to work on your inner and outer strength with infinite workout possibilities.
Must Have Beauty
Laneige Advanced Hydration Trial Kit
Just in time for Winter, Laneige skin products use the power of mineral water to give your skin the needed moisture its been craving. Apply the advanced hydration trial kit together and wake up to brighter, firmer, and more supple looking skin.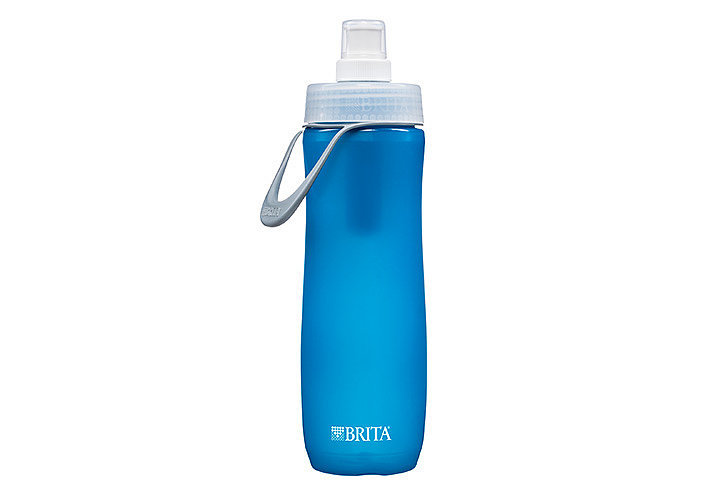 Must Have Fitness
Brita Blue Sport Bottle
You can now take your beloved Brita on the go with this BPA-free reusable sport bottle! The filter sits inside the bottle to keep your water pure and refreshing for all day hydration.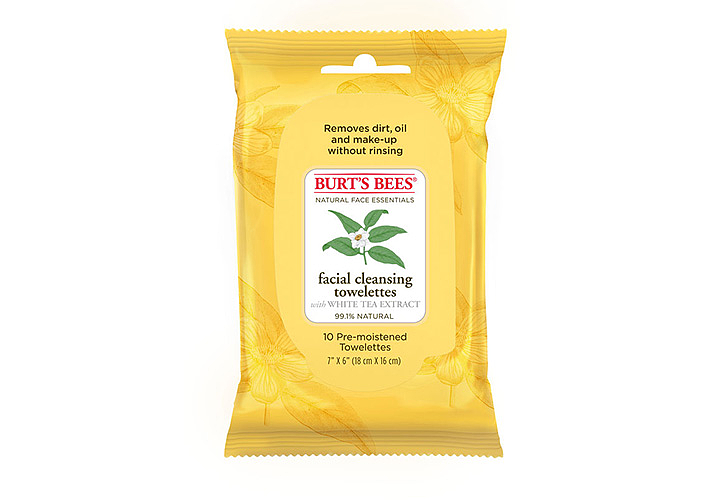 Must Have Beauty
Burt's Bees White Tea 10ct wipes
Your skin routine just got a whole lot simpler with Burt's Bees' white tea facial cleansing wipes. Perfect before you hit the gym or after a long day, easily remove makeup, dirt, and oil with just one towelette.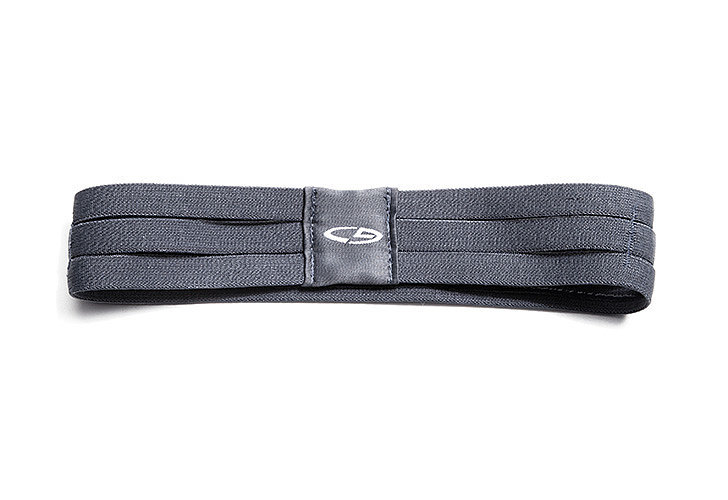 Must Have Fashion
C9 by Champion Headbands
On your morning run or afternoon yoga class, your hair getting in the way is last thing you should worry about. To tame your flyaways, sport these colorful C9 by Champion headbands and keep hair secured in style.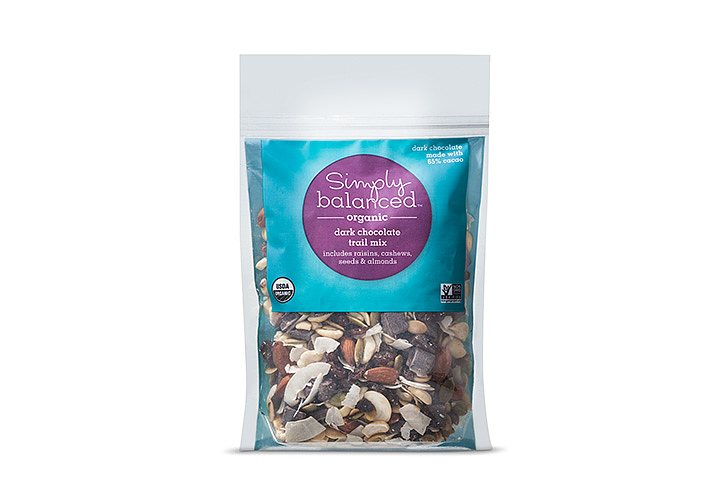 Must Have Food
Simply Balanced Organic Dark Chocolate Trail Mix
Energize your day with Simply Balanced organic dark chocolate trail mix. The delicious blend of nuts, dried fruit, and chocolate is a healthy option to stay full while still satisfying your sweet tooth.
Miss out on this TARGET + POPSUGAR Must Have box? Stay tuned for more surprises from POPSUGAR Must Have!
Not a POPSUGAR Must Have subscriber? Order your own monthly Must Have box now. Our POPSUGAR editors curate their favorites in fashion, beauty, home, fitness, food, and more just for POPSUGAR Must Have subscribers, and you get a surprise delivery each month!