Taylor Swift Made a Needlepoint For Ed Sheeran
The Drake-Inspired Needlepoint Taylor Swift Gave Ed Sheeran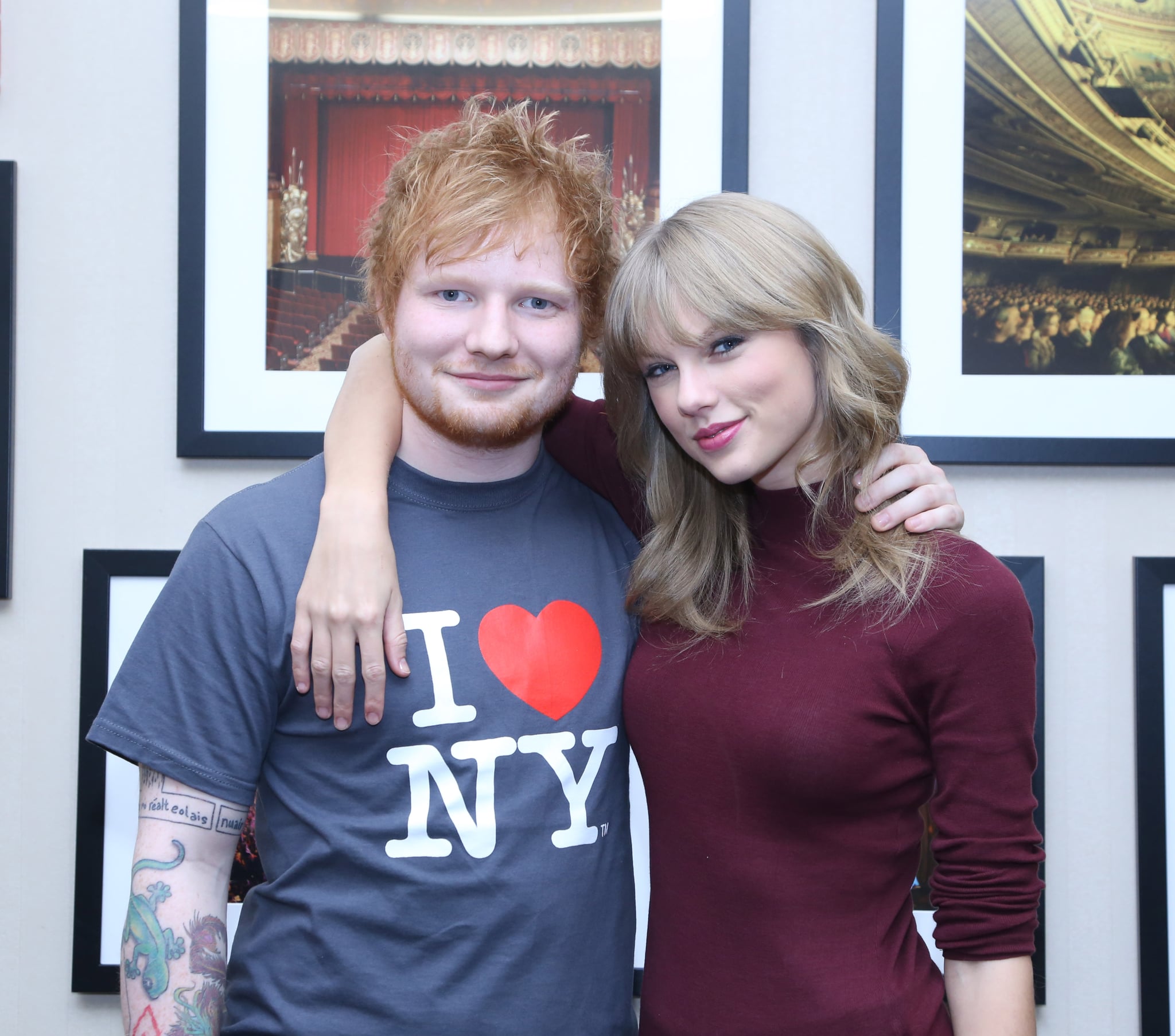 Source: Getty / Anna Webber
Who needs best-friends bracelets when you can have a best-friends needlepoint? MTV's new documentary Nine Days and Nights of Ed Sheeran premieres tonight, and fans will get a behind-the-scenes glimpse into the musician's life and his home — where a Drake-inspired needlepoint from Taylor Swift hangs on the wall. Taylor made Ed a needlepoint that features lyrics from Drake's "Started From the Bottom." The needlepoint also includes tiny Ed and Taylor stick figures standing on steps that read, "The struggle is real."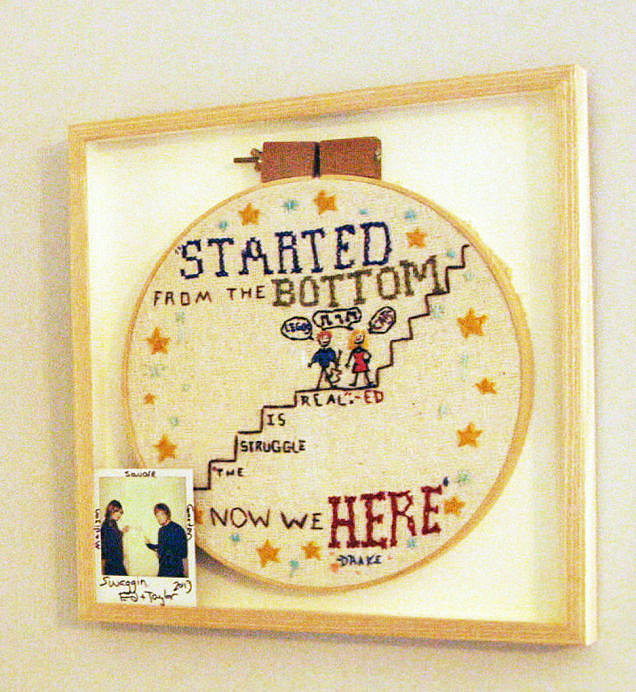 Source: MTV
On Tuesday morning, Taylor took to Twitter to joke about the needlepoint, and Ed teased her.
But I thought everyone does this? http://t.co/PrPsC33Wnl

— Taylor Swift (@taylorswift13) June 10, 2014
@taylorswift13 nah, just you

— Ed Sheeran (@edsheeran) June 10, 2014
. . . These two.